Berean Bible Fellowship brings Handbell Choir in concert this week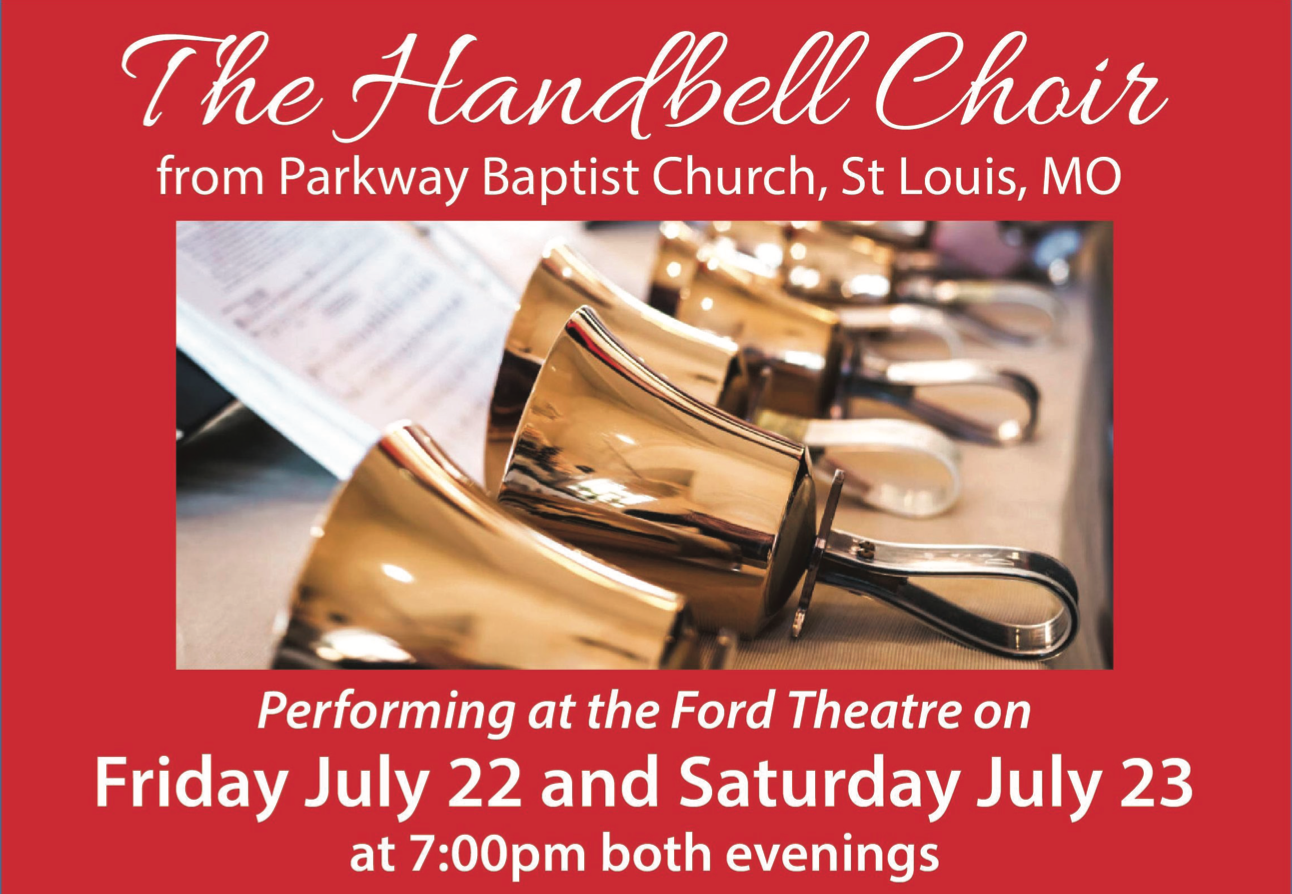 ◆ Two Concerts and a workshop are on the schedule at the Ford Theatre.
Berean Bible Fellowship has invited The Handbell Choir from Parkway Baptist Church in St. Louis, Missouri to Star Valley to present two concerts and a music workshop under the direction of John L. Francis, Ph.D., Th.M. Concerts are scheduled for July 22 and 23 at the Ford Theatre at 7 pm, respectively. The workshop will take place July 21 from 10 am to 2 pm at the Ford, with a light lunch served.
"Since Berean Bible Fellowship started as a small Bible Study in early 2014, we have sought opportunities to both serve our community and raise awareness of our presence in the community of Star Valley," explained Pastor Doug Hollen and his wife, Elaine, who serve as leaders at Berean Bible Fellowship, in an interview with SVI News. "On several occasions, we have invited music groups to come and perform. These have been free community events that offer something fun and uplifting to our community and allow Berean Bible Fellowship to mingle and interact with our community in a personal way. We've hosted cowboy poets, bluegrass gospel bands, choirs performing Christmas music, and more."
This year, they have invited Dr. John Francis, Ph.D., Th.M, to bring his Handbell Choir. Dr. Francis is the full-time Music Minister from Parkway Baptist Church in St. Louis, Missouri and former Assistant Professor and Director of Bands, in the Music Department at Hannibal Lagrange University in Hannibal, Missouri.
During the Handbell Choir's visit to Star Valley, Dr. Francis will also be hosting a Patriotic Music Workshop for wind and percussion musicians from middle school through adult ages on July 21 from 10 am to 2 pm A light lunch will be provided as part of the workshop.
"This is an opportunity to pull those instruments out of storage that you thought you'd never play again; or bring your instrument that you actively play now," added the Hollens. "Those who participate may have an opportunity to perform along with the Handbell Choir during one of their concerts."
During the concerts, Pastor Doug explained that "The Afton Food pantry will be providing a donation box at the door; so come enjoy a free Handbell Choir concert and with your donation for the food pantry, help feed a neighbor at the same time."

Let us know what you think!
Tagged:
Berean Bible Fellowship
Dr. John Francis
Elaine Hollen
Ford Theatre
Handbell Choir
Hannibal Lagrange University
Pastor Doug Hollen