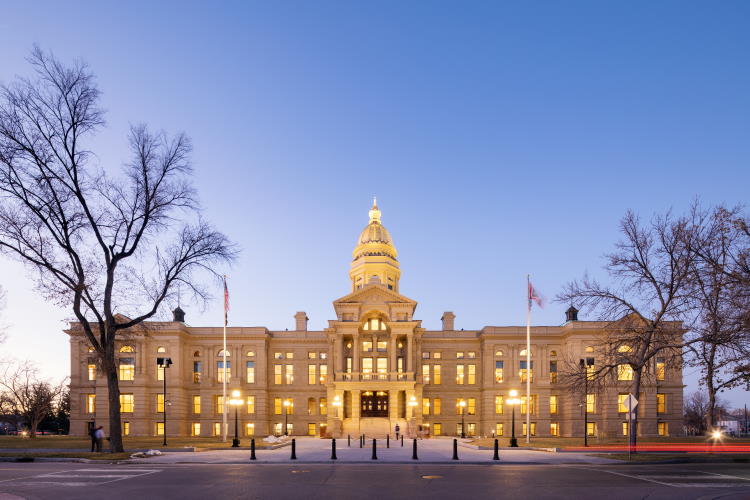 By Jasmine Hall
Wyoming Tribune Eagle
Via- Wyoming News Exchange
CHEYENNE — The Wyoming Legislature unanimously supported a bill seen as a way to invest in students while promoting economic development and diversification.
Senate File 78 was sponsored by the Joint Minerals, Business and Economic Development Committee and moved through both chambers without a single vote against it.
The Senate voted 31-0, and the House voted 62-0 on third reading.
It now awaits the signature of Gov. Mark Gordon.
The legislation gives direction to the Wyoming Department of Workforce Services to provide information to high school students about registered apprenticeship programs, student learner agreements and job training available to them. They would also make students aware of local, state and federal financial assistance for these types of programs.
"Wyoming needs to build the workforce that will build the state's future," said Senate Minerals, Business and Economic Development Committee Chairman Dan Dockstader, R-Afton, in a statement. "Wyoming's skilled trades are experiencing a concerning trend of shortages. This bill will be key in helping students have better access to opportunities and information about in-demand, good-paying jobs in our state."
Additionally, the workforce department would report to both the Joint Minerals, Business and Economic Development Committee and the Joint Education Interim Committee on how boards of trustees in school districts are implementing alternate pathways to students.
School boards must establish guidelines to implement student training and employment programs, take all necessary steps to provide school credit when programs are completed, as well as annually promote information on apprenticeships, student learner agreements and job training opportunities.
Information must also be available on each school district's website, which was an amendment brought forward by freshman lawmaker Rep. J.T. Larson, R-Rock Springs. He told the Wyoming Tribune Eagle there is guidance to apply for the Hathaway Scholarship promoted on district websites, and he wanted the same opportunity to be given to apprenticeships and job training.
He said he is very excited the bill has passed through the Legislature and expects it will benefit students in the future.
Larson said he believes it sends a message that there is more than one way to be successful in life, and programs such as those included in SF 78 are a great avenue for the state to grow its workforce.
This was a sentiment expressed by stakeholders and fellow lawmakers and was reflected in the unanimous votes at every stage of the legislative process.
"This bill will help students access a wider range of job opportunities and positively impact their future career paths," said House Minerals, Business and Economic Development Committee Chairman Donald Burkhart Jr., R-Rawlins. "This is a valuable measure for Wyoming's future and will help power businesses in our state with Wyoming talent."
Let us know what you think!
Tagged:
67th Wyoming Legislature
Rep. J.T. Larson
Sen. Dan Dockstader
Senate File 78
Senate Minerals Business and Economic Development
Wyoming Department of Workforce Services