Bill would limit sex offender access to school property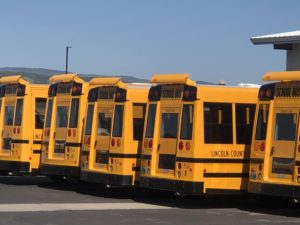 CASPER (WNE) — Education officials across Wyoming would have more power to limit sex offenders' access to school property under a bill moving through the House.
The measure, House Bill 68, is sponsored by Afton Republican Rep. Evan Simpson. It would require that registered sex offenders who are parents receive written approval from a school administrator before they can attend an extracurricular event or pick up their children from school.
"It's kind of a sad situation that we have to go to this extreme to protect our children," Simpson said earlier this month. "That's the way we do laws, quite often — we don't like them, but we have to defend our good citizens."
Simpson said he drafted the bill after an administrator from within the Natrona County School District raised concerns.
There are broad limits on how close sex offenders can be to school grounds. They can't be on school property if there are children present, they can't live or loiter within 1,000 feet of a school and they can't be in a school vehicle if there are minors present.

There are some exceptions for parents who are also sex offenders. Currently, those parents don't need permission to attend extracurricular events or to pick up or drop off students.
Simpson said the measure was intended to tighten up those exceptions.
"(A district) had some guys attending and creating difficulties in the school and when confronted, they say, 'It's within my perfect rights,'" he said. "'My kid is participating, therefore I'm able to be in the building.'"
Tagged:
Evan Simpson
House Bill 68
Natrona County School District