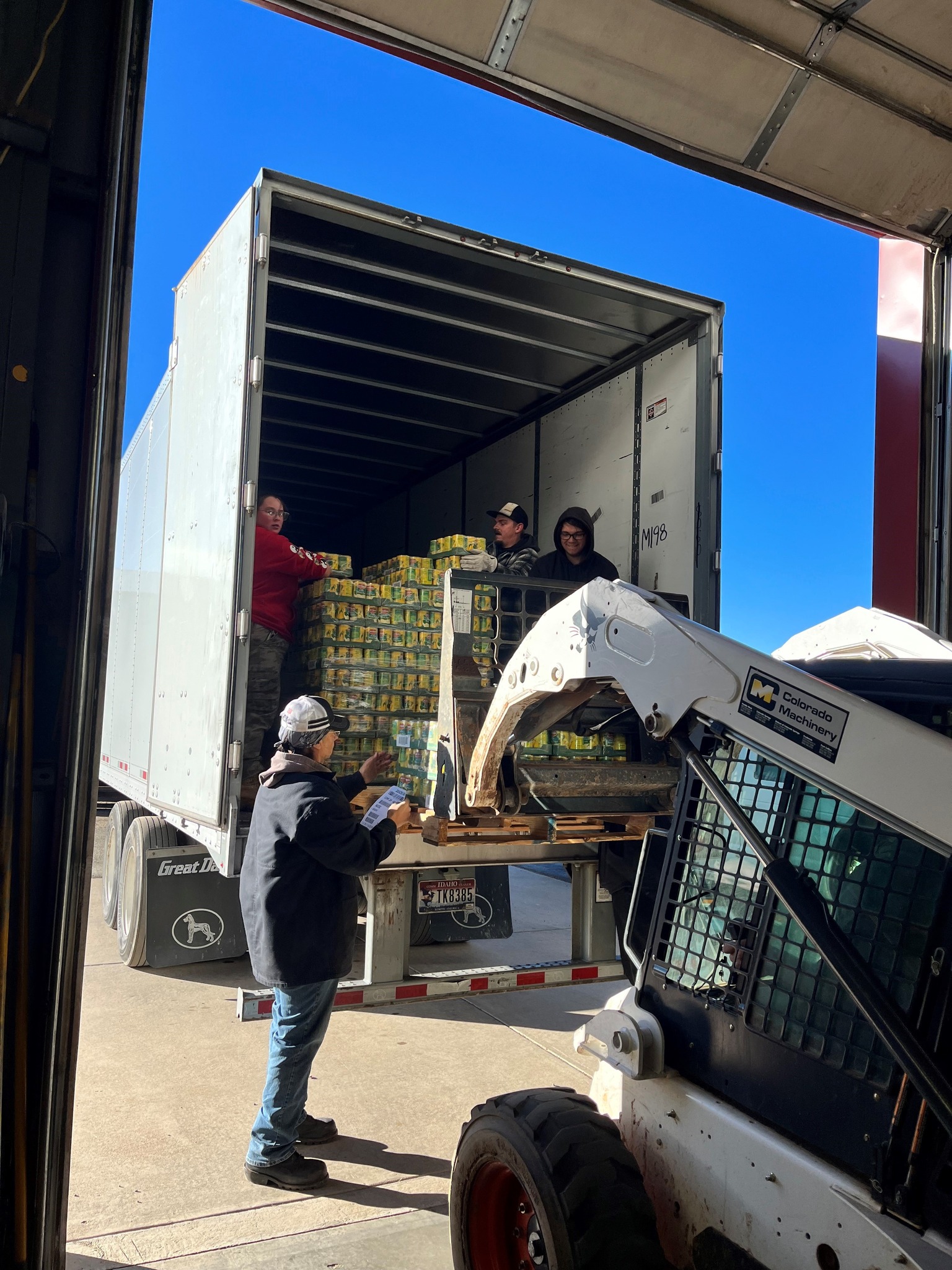 LARAMIE (WNE) — Cathedral Home and the University of Wyoming Food Share Pantry welcomed a delivery of 40,000 pounds of food and goods that traveled to Laramie last Tuesday.
The delivery is made possible through a partnership between the Church of Jesus Christ of Latter-day Saints and Black 14's "Mind, Body and Soul" initiative, which dispatches food to communities identified by active Black 14 players, according to a news release from the Cathedral Home. 
Mel Hamilton and John Griffin of the Black 14 are the group's connection to the two Laramie recipients. 
Divided between Cathedral Home and the UW Food Share Pantry, the delivery contained a mix of shelf-stable groceries such as canned fruit, canned vegetables, canned soups, pasta, oatmeal, peanut butter and beans. Some cleaning supplies and diapers also were part of the delivery to be distributed.
Cathedral Home will share its 20,000 pounds of food and goods between the Residential Program on campus north of Laramie, the Laramie Youth Crisis Center at 960 N. 5th St., and the Cathedral Home Resource Center at 515 S. 5th St.
For more information about Cathedral Home programs' support of youth and families online at cathedralhome. org. 
To learn more about the Black 14 Philanthropy online at black14. net. More details about the University of Wyoming Food Share Pantry is available online at uwyo.edu/dos/student-resources/food-pantry.html.
Let us know what you think!
Tagged:
Black 14
Cathedral Home
Church of Jesus Christ of Latter-day Saints
John Griffin
Mel Hamilton
University of Wyoming