Bonneville Sheriff's Office seeking info on found canoe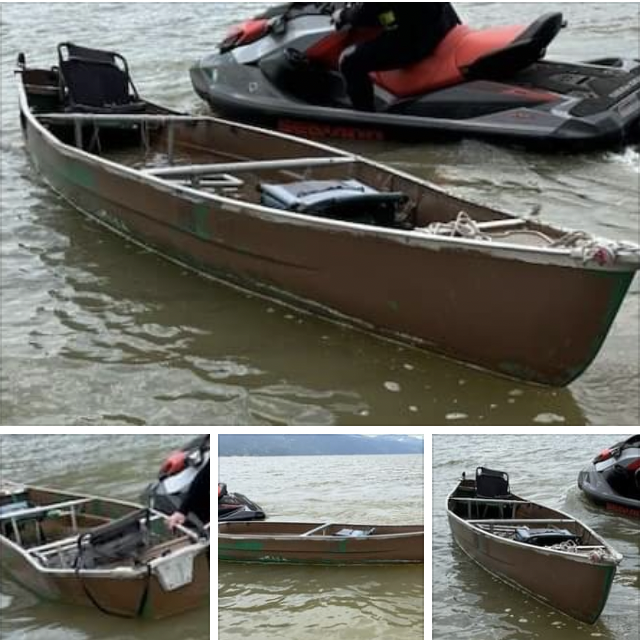 The following is a release from the Bonneville County Sheriff's Office –
On the afternoon of Monday, May 22, the Bonneville County Sheriff's Deputies were sent to the Palisades Reservoir near China Beach, near MP 401 on Hwy 26, for a found canoe partially swamped in the water. 
Deputies launched a boat and located the canoe but have not been able to locate anyone to whom it belongs. The canoe has green and brown paint but has other identifying marks. At this time no one has been reported missing to the BCSO or neighboring agencies in Wyoming.
BCSO is asking anyone who has information about this canoe or the owner to contact them via Dispatch at 208-259-1200 immediately. 
Let us know what you think!