Braves dominate fourth quarter to advance to semis; Lady Braves fall into Consolation bracket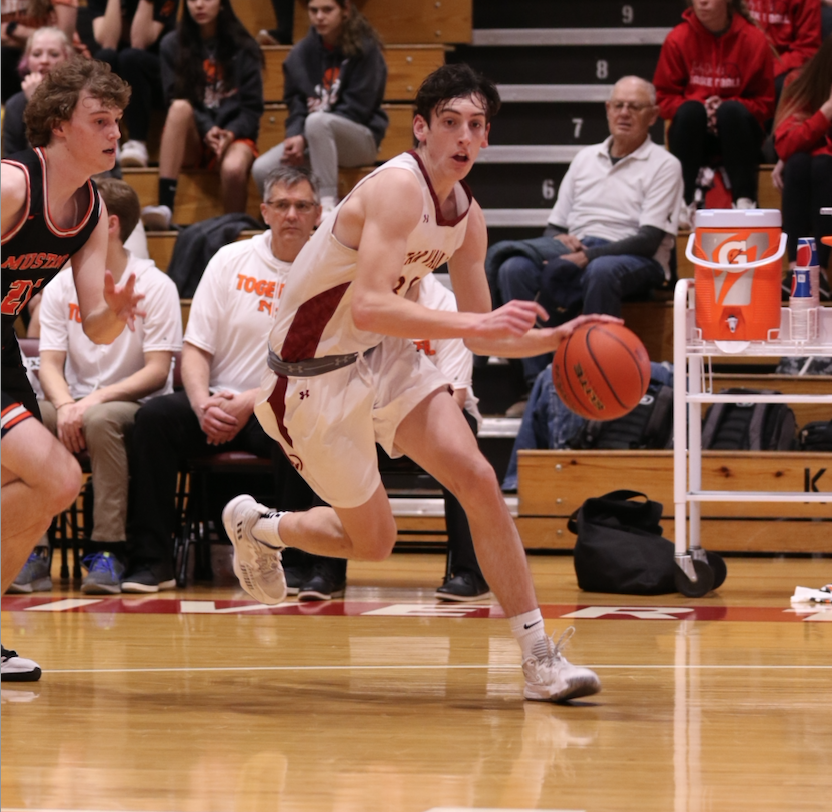 After playing from behind for the better part of three quarters, the Star Valley Braves not only took the lead in the fourth but then proceeded to outscore the Natrona Mustangs 21-4 in the final stanza to advance to the 4A West Regional semifinals where they will take on Rock Springs.
Star Valley had just 28 points in the first three quarters but started to impose their will on the glass and started hitting free throw opportunities as they pulled away from a cold-shooting NC squad who finished just 3 of 17 from behind the three-point line. None of those came in the second half.
The Braves got 13 points from both Kort Hilton and Taft McClure but it was a balanced scoring effort as Croix Jenkins chipped in nine points and Jacob Hodges finished with eight.
The Mustangs got a game-high of 15 points from Colton Rogers and eight points from Jackson Dutcher.
Star Valley will now take on Rock Springs in the semifinals after the Tigers completed a rally from a 20-point deficit to stun Green River, 50-45.
The two teams met in Afton on February 12, with the Braves winning 62-49.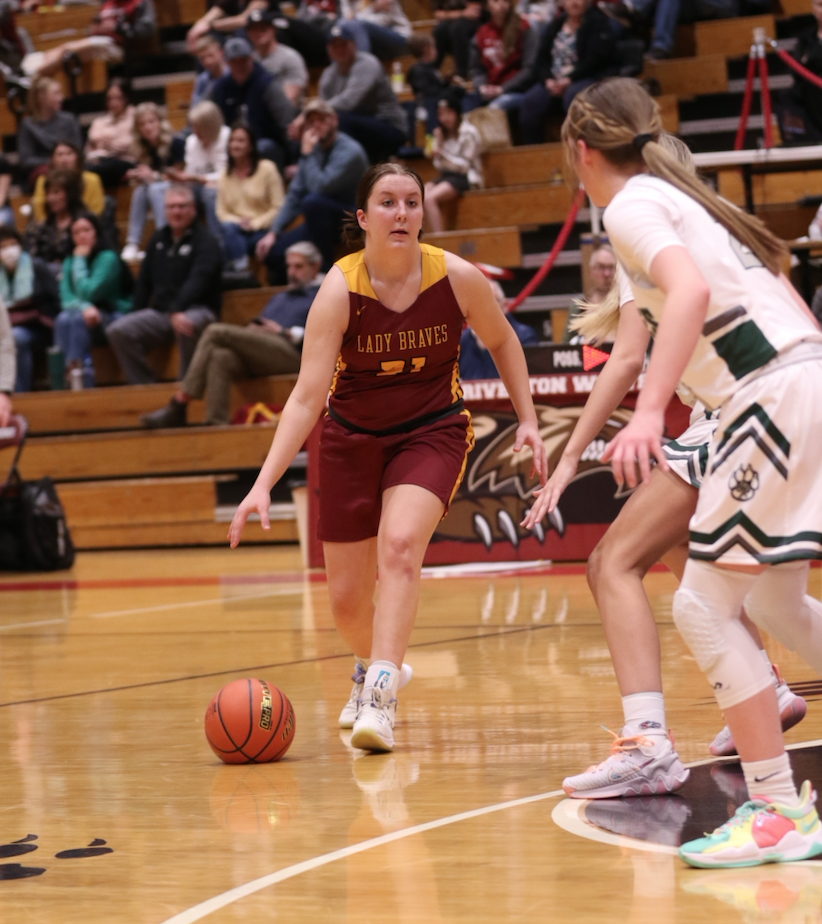 The Lady Braves' defense kept them in the game with the Green River Wolves but they could not overcome two offensive spurts from the Sweetwater County squad who won the Thursday contest, 39-27.
Megan Counts led the Wolves' scoring with 12 points while Daryn Macy scored seven points and compiled seven rebounds.
The Lady Braves got eight points apiece from Mia Hutchinson and Gracee Cazier. Cameron Erickson chipped in five. Cazier led the team with five rebounds.
Star Valley will now play in an elimination game against the loser of either Cody or Jackson. The Fillies are undefeated on the season and will be heavy favorites against the Lady Broncs. Should the seeds play out as they are set up, Star Valley would face Jackson in an 11 am game on Friday morning with the winner staying alive for a chance to go to State and the loser going home.
The Lady Braves swept Jackson during the regular season with a score of 35-31 in Afton and a win in Jackson with a final of 47-32. Star Valley has won 23 straight games in the series against Jackson in the girls' series.
Let us know what you think!