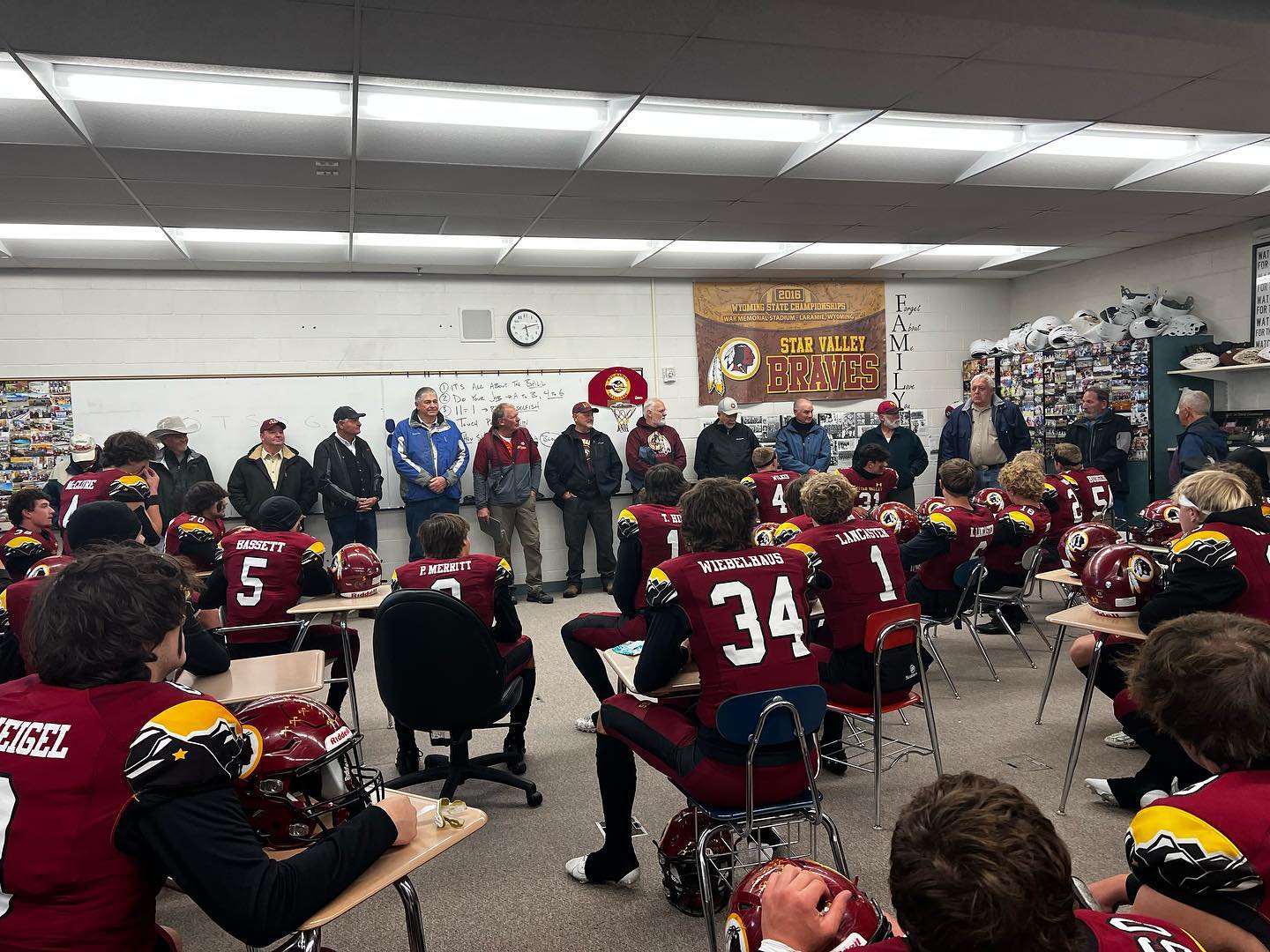 On a night where long-time coach Ballard Johnson was honored for 40 years of coaching and also as one of the players on the 1972 championship team, the Braves had an old-fashioned output in a 28-9 win over visiting Evanston on Friday night. 
Star Valley, long known for power running and stingy defense, has added a consistent passing attack in recent years but on a cold, wet Homecoming evening, things played out much like they could have 50 years ago.  The Braves ran the ball 39 times for 299 yards and four touchdowns and the defense allowed just 47 yards on the ground and three points in the win. But things didn't roll Star Valley's way for much of the first half. 
After a quick start which included a 50-yard touchdown run from Jesse Leavitt, the Braves were at the Evanston 1-yard line with a 7-3 lead and looking to punch in another score. However, a mishandled snap wound up in the hands of Braunson Sims who found a lane and took the pigskin the length of the field for a Devil touchdown. Simon Gaskell blocked the PAT but Evanston had swung the momentum for a 9-7 lead. 
Star Valley answered with an 11-yard rushing score from Grant Thomson to regain the lead but the Devils used very efficient special teams play to set up their offense with a short field at the end of the half as they drove down to the Braves goal line. It was here that the home team reversed the trends of the first half as they stuffed the Devils in a goal line stand heading into the locker room. 
The second half was all Braves as the defense allowed next to nothing while the running game got rushing touchdowns from Tristen Hilton and another from Leavitt in pushing the advantage to the 28-9 final. Leavitt in particular finished with a career-high 229 yards on 25 carries with his pair of touchdowns. 
Defensively Jayden Kunz forced a fumble and Lane Wiebelhaus recovered it in the first half. 
The Braves will now prep for the Powell Panthers who are undefeated on the season and rolled Green River 44-3 in their Friday night match up. It is the last of a four-game homestead for Star Valley and the first of back-to-back matchups with Park County opponents as they will be on the road to take on rival Cody the following week.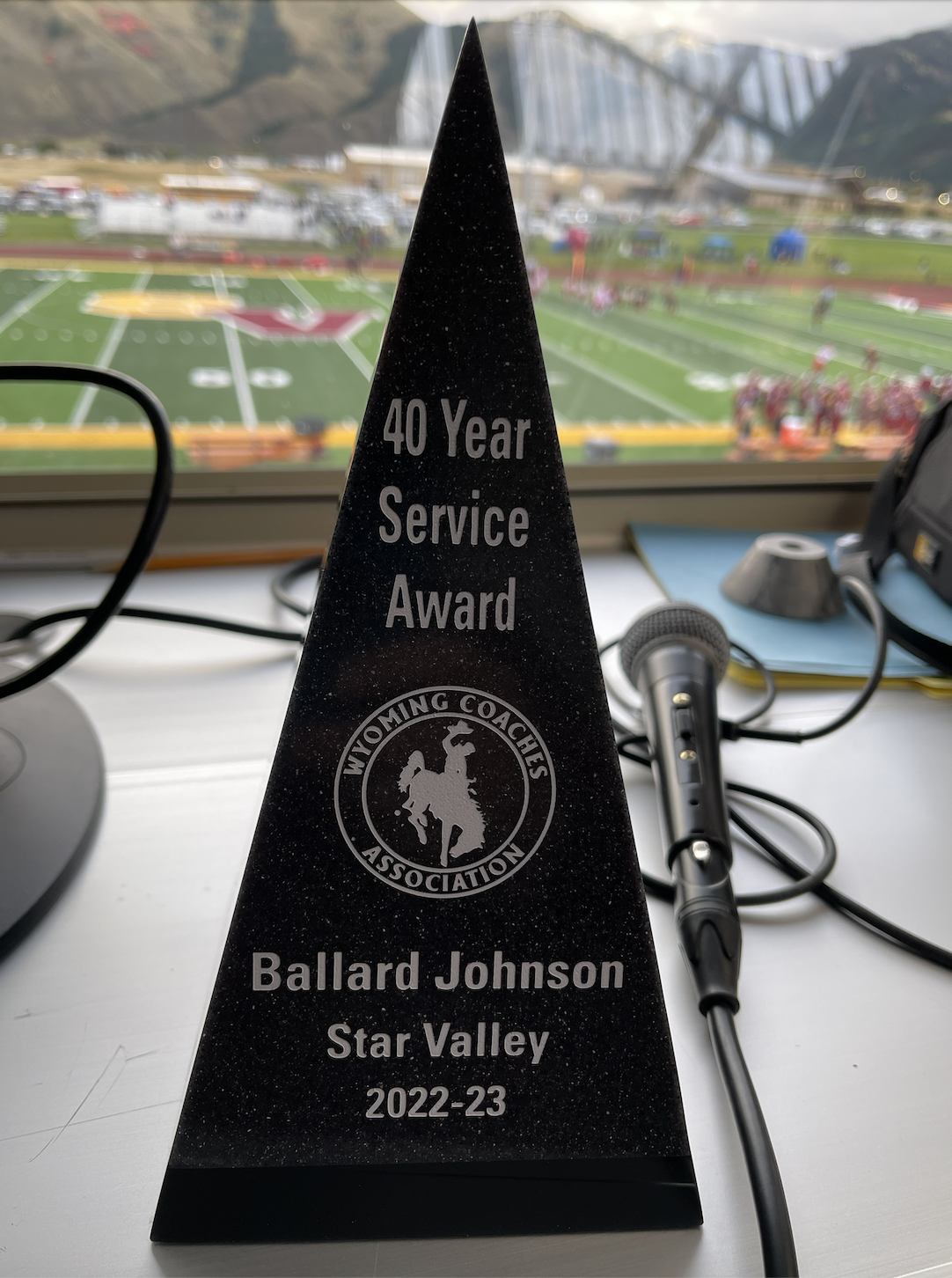 The Cody Broncs had no trouble with Jackson in a 46-14 win as they defended their home field. The Powell Panthers routed Green River 44-3.
In 2A, Mountain View pulled away from Lyman in the Bridger Valley Bowl, 31-8. Cokeville spoiled Kemmerer's Homecoming with a 28-7 victory. 
Buffalo: 41  Lander: 0
Riverton: 42  Rawlins: 14
Douglas: 20  Worland: 14
Let us know what you think!