Braves send Wolves home with late goal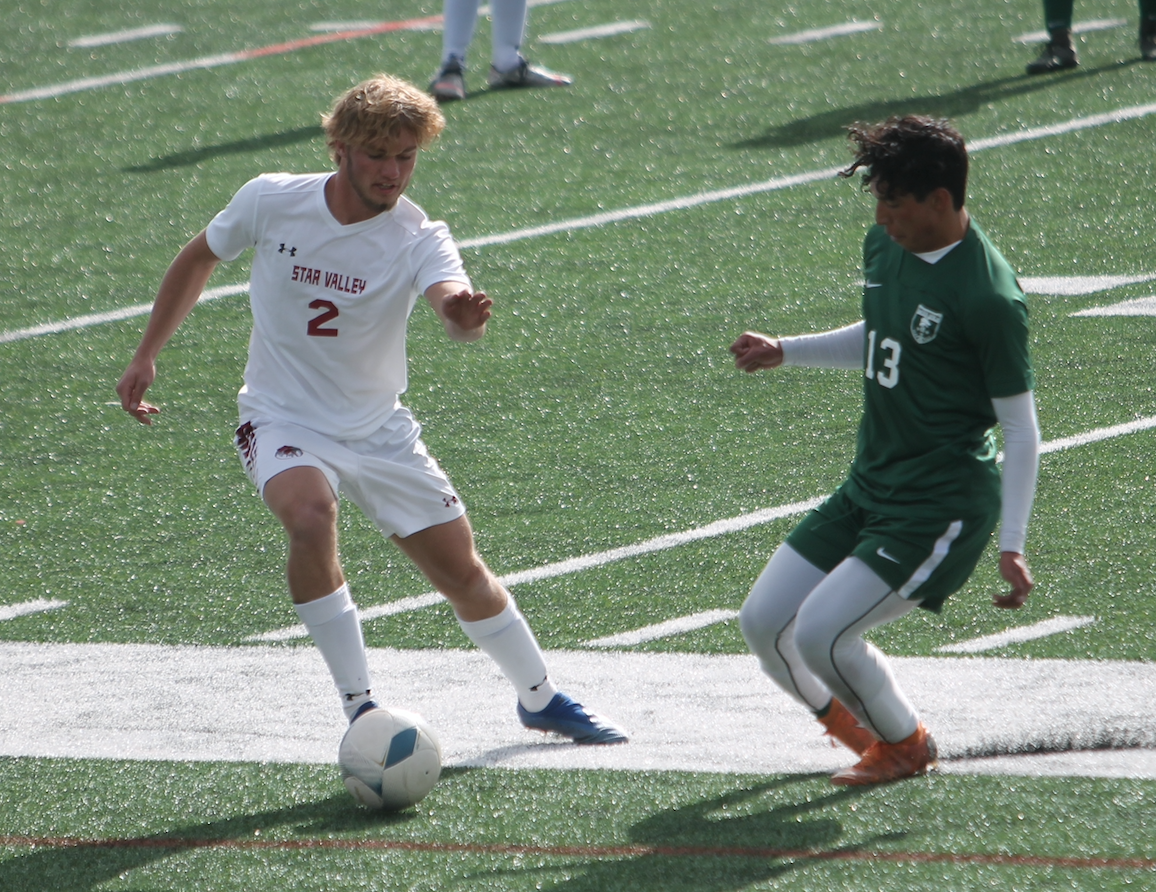 For the second straight season the Braves found themselves as underdogs in an elimination match on a neutral field in the Regional tournament. Last season Star Valley rolled past the Natrona Mustangs in Evanston. On Thursday they avenged a road loss and a home tie against the Green River Wolves as they eliminated the Sweetwater squad 2-1 in Jackson.
The first goal came in the 25th minute as McKell Merritt walked in the game's goal on an empty netter.
The Wolves answered with a free kick from just outside the 18-yard box after a Star Valley foul to knot things up 1-1 in the 36th minute.
The second half saw a more aggressive Green River squad on offense but they were turned away by Derek Astle in goal and the Star Valley defense. Facing the prospect of overtime, Star Valley used a good run which culminated in a cross from Kaleb Fila which was redirected into the goal by Bailey Kallgren in the 78th minute. Riding the wave of adrenaline for the final two minutes the Braves eliminated the Wolves and earned themselves a spot at next week's State tournament in Cheyenne.
First, the Braves will take on the dominant Jackson Broncs on their home field for a chance to play for the Regional finals. The match is scheduled to begin at 3 pm and will be streamed by SVI Media. A loss would put Star Valley into the third-place game against either Rock Springs or Kelly Walsh.
Let us know what you think!