BYU's acclaimed Noteworthy comes to SVHS auditorium this Friday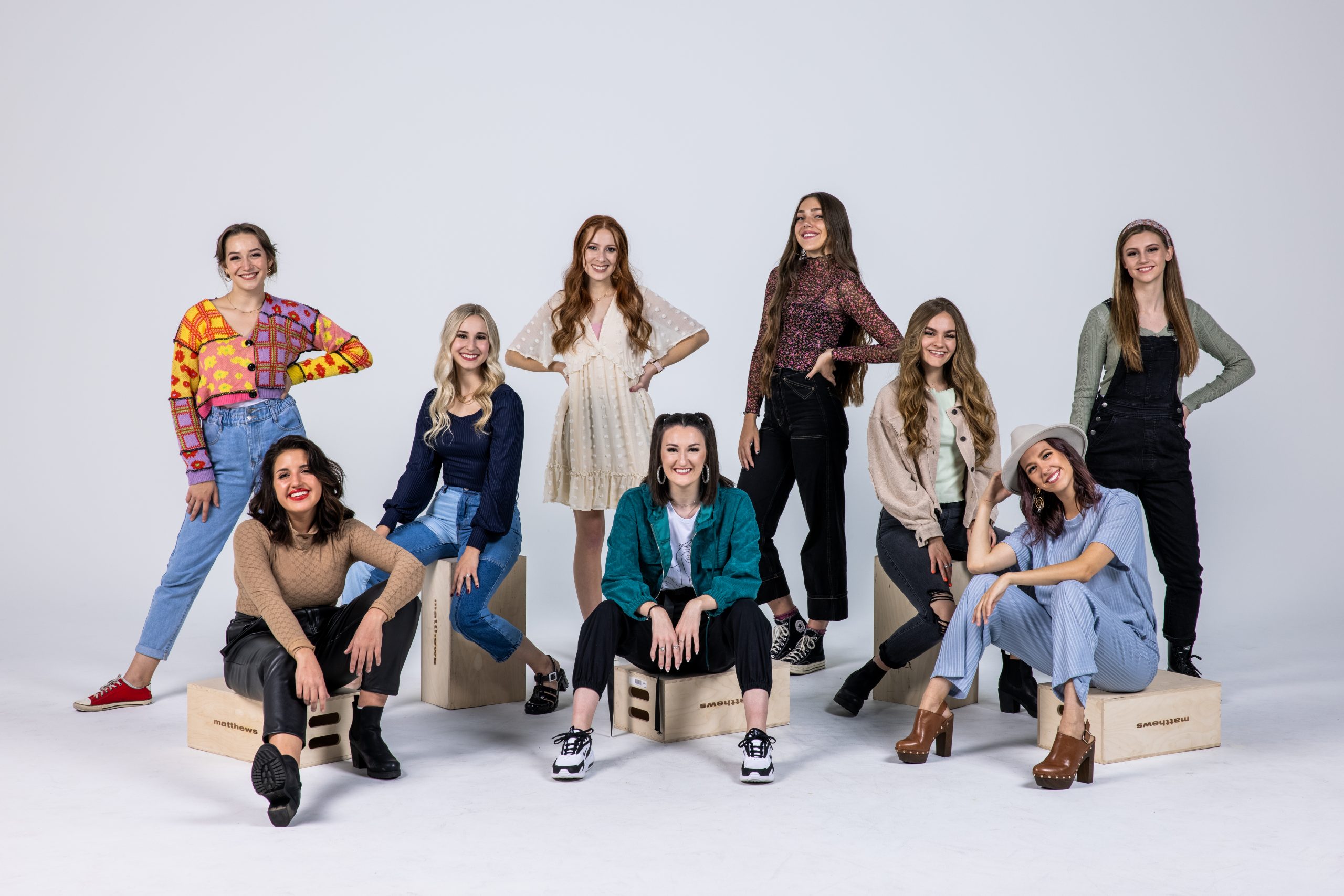 Noteworthy, Brigham Young University's internationally award-winning female a cappella vocal group, is coming to Afton in concert. Fans and community members looking for a unique musical experience are invited to fill the Star Valley High School auditorium April 1 at 7 p.m. to enjoy the groups high-quality music and high-energy performance style.
Noteworthy's most recent honor is a first place trophy at the 2022 International Competition of Collegiate Acappella (ICCA) Southwest Semifinals, which earned the group one of ten spots in the 2022 ICCA Finals taking place April 23 in New York City.
Noteworthy is globally recognized for their video recorded performance of Amazing Grace, which holds the honor of being the most viewed a cappella video ever posted on YouTube with over 67 million views.
According to BYU's performing arts management website, "Noteworthy is comprised of nine powerhouse female vocalists. With a varied repertoire including pop, rock, jazz, hip-hop and spiritual genres, Noteworthy has something for everyone. In 2007, Noteworthy was crowned champion of the prestigious ICCA, becoming only the second all-female ensemble to win the competition in its near 35-year history." Since then, Noteworthy has "appeared on NBC's hit show The Sing-Off, released seven albums, and become a YouTube sensation…Above all, Noteworthy strives to empower women and young people to discover their own unique identities and divine nature through the power of vocal music."
SVI Media has invited the group to Star Valley as part of The Vocalist concert series, and Duke Dance caught up with Whitney Anderson, Noteworthy's percussionist, to discuss the upcoming concert in a radio interview this week on SVI's Weekday Wake-Up.
Earning the privilege to be part of Noteworthy is no easy task. Anderson, who has family roots with grandparents still living in Star Valley, was surprised to be invited into the group. "It's a dream come true. I have been a fan of Noteworthy for years. I have listened to their music on Spotify and on YouTube. So, it's very bizarre to actually be in this group now after watching from afar for such a long time."

Anderson auditioned a few years ago before serving a mission for the Church of Jesus Christ of Latter-day Saints but was passed up for the honor. Upon returning from her mission, she auditioned again on a whim with little hope of being accepted and was surprised to receive a call-back invitation.
"The crazy thing was that I auditioned as a singer, and at call- backs, they were looking for a beat boxer and I thought, 'That doesn't sound too crazy,' and I actually got the part as the beat boxer, so I have been learning how to do that for the past year, which has been pretty fun."
A demanding audition process for the group ensures a quality combination of performers with strong musical skill.
"For the audition, you sing two contrasting songs to show off your [vocal] range and show off your musical personality," explained Anderson. "Call-backs are super rigorous – about six hours. They have you do a task and then have a round of cuts and then you do another task and there's another round of cuts. How quickly can you learn choreography? How quickly can you learn a part? Can you blend with other people? Because I am a musician, I make weird noises. I speak a couple of languages, so a lot of interesting skills kinda intersected and let me figure out how to do what I do. So, I've been beat boxing for the group for about a year."
"This group is something unique and really, really special, and it is the coolest thing to get to be a part of it," shared Anderson, who finds the experience of competition and performing from her soul a very meaningful journey. "Now that we have had a couple of wins, we are kind of hungry for that final win [at ICCA]. I think we have it in us. I mean, a cappella is so subjective. Music is so subjective, but I really, truly believe what we have – especially this year – is something really special. Every single person in the group is so talented, and in very unique and different ways too. I am percussion, but we have a girl who can do this crazy mouth trumpet and we have some girls with really powerful belt or really emotive, soulful voices, and it's cool, 'cause in our ICCA set, we have ten minutes to show what we can do and we are performing three songs in those ten minutes, and every single member of our nine-person group gets a moment to shine and show off what they do, and it's really cool to see these individual voices come together. It sounds cheesy, but all these individuals come together into one, harmonized, powerful group."
Acknowledging that Star Valley holds a special place in her heart, Anderson shared her secret ingredient for a great show. "When I am performing, I look for people I can make eye contact with – I can connect with – and we feed off the energy that the audience gives us. So, if people are having a good time, that fuels me. That fuels everybody in the group. It's an interesting relationship between a performer and the audience. I don't think the audience quite realizes how important they are to us, and them letting us know that they are having a good time is [important] for us to settle into a really, really solid and fun performance. It's a party. Come dance. Sing along. Clap along. I'm excited to be there."
Tickets to Friday's Noteworthy show are available at SVINews. com or at the door.
Let us know what you think!
Tagged:
Noteworthy
The Sing-Off
Whitney Anderson