Chad Turner takes reins as interim CEO of Star Valley Health
◆ Bren Lowe resigns as CEO of Star Valley Health.
Star Valley Health is officially seeking a new Chief Executive Officer.
CEO Bren Lowe submitted his resignation earlier this month in order to accept a position in the healthcare industry in South Carolina.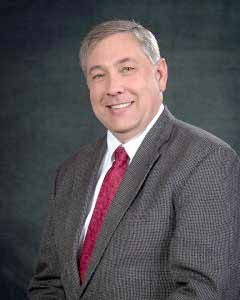 In a special meeting last week, the North Lincoln County Hospital District made the decision to extend an invitation to Chad Turner to act as the interim CEO of Star Valley Health. Turner is the Chief Financial Officer at the hospital.
"There will be a transition period where I will be working with Bren Lowe for the next 30 to 45 days," said Turner. "I will be relying heavily on the leadership team at Star Valley Health as well as the various department heads. They have the expertise in their respective areas. I see this as a time when everyone comes together to really work as a team."
According to Turner, the process of selecting a new CEO at Star Valley Health takes several months. A hiring team is being assembled under the direction of Trevor Merritt, vice president of human resources at Star Valley Health.
The open CEO position is already being advertised nationally, Turner said.
The hiring team will review the applications and select top candidates for phone interviews, Turner said. A handful of applicants will be selected for on site interviews. Then the hiring team will make a selection.
The candidate will then have to arrange to transition to Star Valley Health from their current place of employment.

According to Turner, it will likely be into the new year before a new CEO is in place at Star Valley Health.
Tagged:
Bren Lowe
Chad Turner
Star Valley Health