Lowe leaving Star Valley Health for position in South Carolina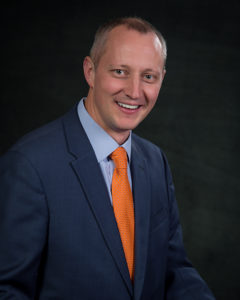 Chief Executive Officer, Bren Lowe announced to the hospital board and employees on Friday, August 7, that he will be leaving Star Valley Health (SVH). Lowe has accepted a healthcare executive position in South Carolina.
Lowe has been the CEO of Star Valley Health since April of 2018. Under his leadership, the organization shifted its focus to value based care including participation in a nationwide accountable care organization to lower healthcare costs. Star Valley Health also made progress in its performance against national quality and patient satisfaction benchmarks.
"It has been a rewarding experience to work with Bren these past two and a half years and I appreciate the leadership that he brought to Star Valley Health," says Dr. Andrew Orton, chair of the Star Valley Health Board of Trustees. "We wish him well in his next role."

Lowe will transition out of his current role at SVH over the next few months. The hospital board will begin the selection process for a permanent CEO immediately.
Tagged:
Bren Lowe
Star Valley Health