Community Fourth of July Events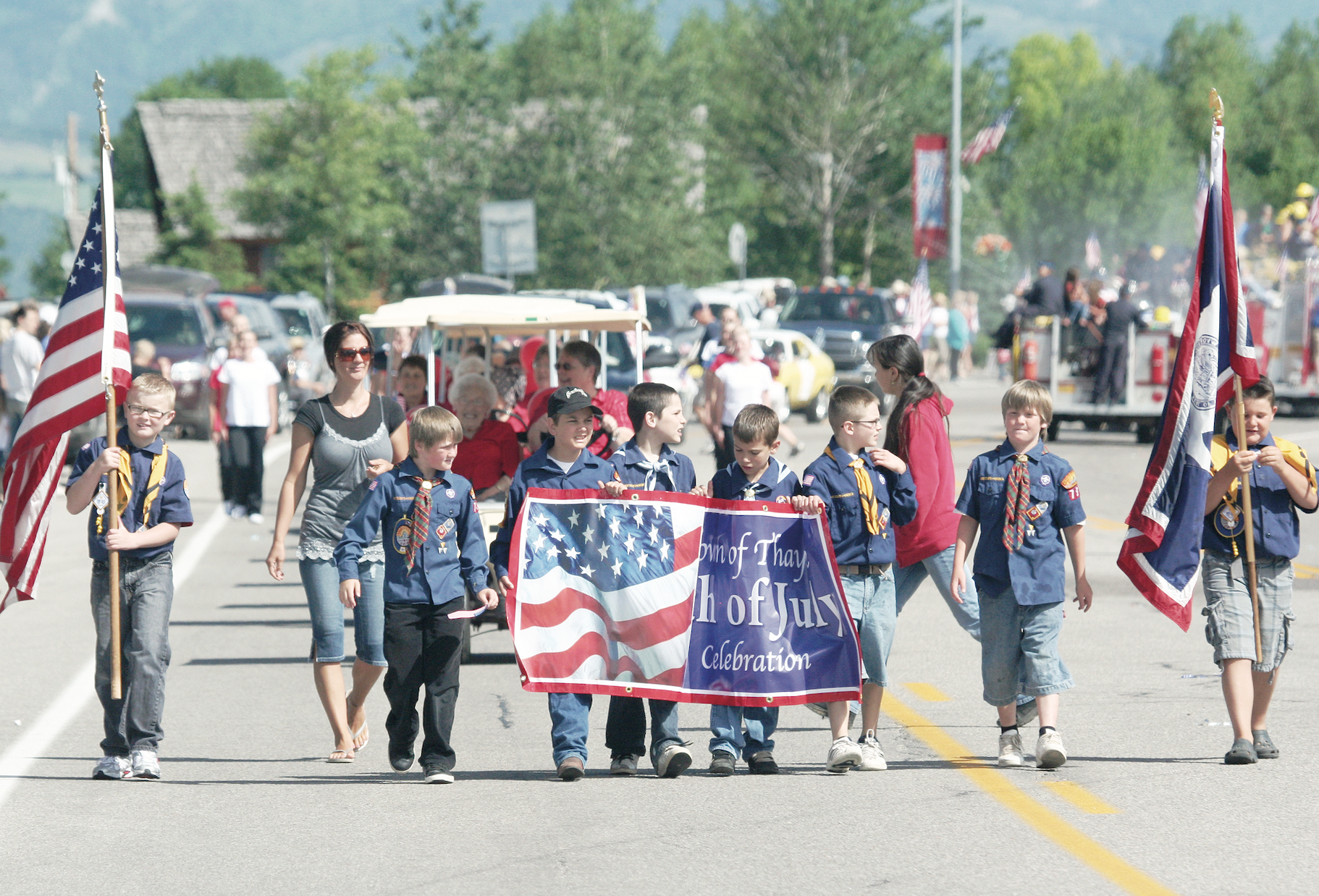 By  Joanna Howard, Librarian
La Barge Branch Library
Eleven years ago, I attended my first Independence Day Celebration in La Barge. It started with the Main Street Parade, followed by the Lil Buckaroo Rodeo, and finished with fireworks on Firecracker Hill. Since then, every Saturday before the Fourth of July, you can find me with the rest of La Barge at the celebration.
Not only are our Fourth of July events great for recognizing and celebrating our country, but they also allow us to come together as communities, spend time as families and make lasting memories.
Towns throughout Lincoln County put on parades, barbeques, rodeos and, of course, fireworks displays. Generous sponsors and volunteers work hard to ensure that communities have fun events for the whole family.
When you're just spending some time with family and friends, be sure to check out the library to help you make new Independence Day traditions. We have a wide selection of cookbooks, including barbeque and summer favorites. If you're looking for a new game, take home one of our outdoor games and activities books. Read a biography or history book about one of our nation's founding fathers (my favorite is Hamilton by Ron Chernow). Or partake in one of my favorite traditions, rewatching the movie Independence Day.
Below is a list of town and community events. I hope you have a fun and safe Fourth of July.
Afton:
June 30th – 10am Jr. Rodeo
July 1st – 5 pm Independence Parade
7 pm Search and Rescue Rodeo
10 pm Fireworks
Alpine:
July 4th – 2 pm High Mountain Adventure Trampoline Fun
3-9 pm 307 Mobile Music
3-5 pm Touch a Truck
At 121 Marge Grover Park
6 pm Parade
Fireworks at dusk
Cokeville:
July 4th – 8-11 am Breakfast at the Town Park
Program and Games following
Put on by the Rodeo Club
Kemmerer:
July 4th – 7:30 am Walk/Run at Community Fishing Pond
Put on by the Rec Center
5 pm Kids Parade
5:30-8:30 pm Traditions and Honors and BBQ
At the football field
Fireworks at dusk
Put on by K-Town Boomers
La Barge:
July 1st – 10 am Main Street Parade
Goody bags for kids at the library following
2-5 pm Lil Buckaroo Rodeo at the Rodeo Arena
Put on by The La Barge Activities Committee
Fireworks at Dusk
Put on by the La Barge Volunteer Fire Department
Thayne:
July 4th – 6 am 5K Fun Run at Unity Park
7 am Fireman Breakfast and Flag Raising at Unity Park
10 am Parade
12 pm Fireman Carnival and Lunch Fundraiser
10 pm Fireworks
Let us know what you think!
Tagged:
afton
Alpine
Cokeville
Independence Day celebrations
Kemmerer
La Barge Wyoming
Lincoln County Wyoming
thayne