Community rallies around Alpine family following leukemia diagnosis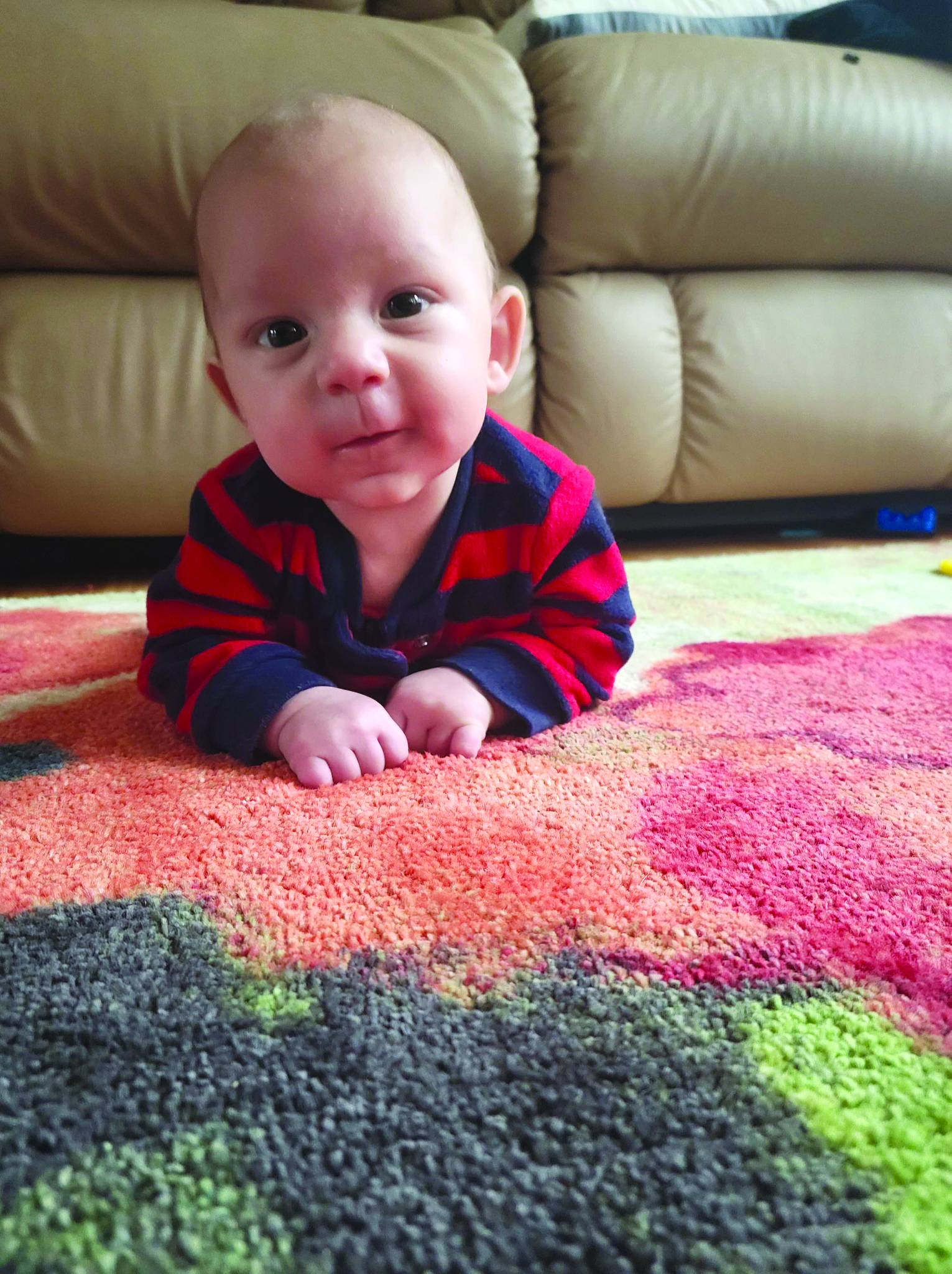 ◆ Donations and auctions benefit family of 5-month old boy.
Friends and loved ones of an Alpine family have set up a Facebook auction page and are taking donations to help cover the financial costs of cancer treatments. Hayden Mortensen, the five-month-old son of Haylee Issler and Brayden Mortensen, was recently diagnosed with Acute Lymphoblastic Leukemia.
Chemo treatments have already begun at Primary Children's Hospital in Salt Lake City, Utah.
It's expected that little Hayden will spend at least two months in the hospital. After one month of treatments he will get a bone marrow test done to determine how he is responding.
A Facebook auction has been set up in an effort to help raise money for the family during this difficult time. The page can be found by searching for "Online Auction Hayden, our little hero!"

Businesses and community members are invited to donate items or services by posting in the group.
Members of the group are then able to bid on the donations. All the money raised will help Hayden's family cover the cost of treatments, travel and any other expense incurred during the treatments.
Donated items have ranged from home baked goods, gift certificates, clothing, merchandise and business services. The auction will close on March 24.
Monetary donations can also be made directly to the family via Venmo, @lyrikx63.
Let us know what you think!
Tagged:
Hayden Mortensen
Haylee Issler and Brayden Mortensen
Primary Children's Hospital