County Shriners Committee created
◆ Group already planning for 2021 event.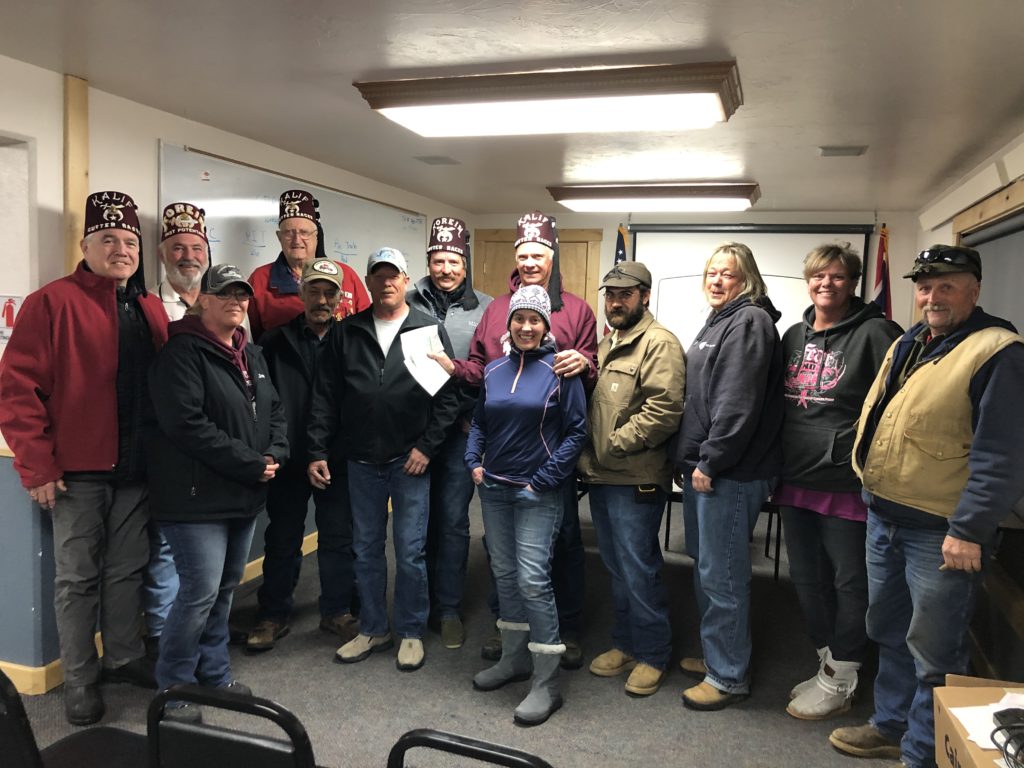 Thursday, February 20 a group of community members and volunteers met at the Thayne Fire Hall to present Shriners with the funds raised at the first annual Lincoln County Fair Winter Sports Event Shriners Chariot Races.
The total donation amounted to $11,849.70. The volunteers who helped organize the 2020 event also created an official committee for the 2021 event.
Toby Merritt will serve as president of the Lincoln County Shriners Committee. Brad Leavitt will serve as vice president. Jen Barber will be the treasurer of the organization. Susan Hale Jaracz will be the committee's secretary.

Tagged:
Lincoln County Fair Winter Sports Event Shriners Chariot Races
Shriners
Thayne Fire Hall