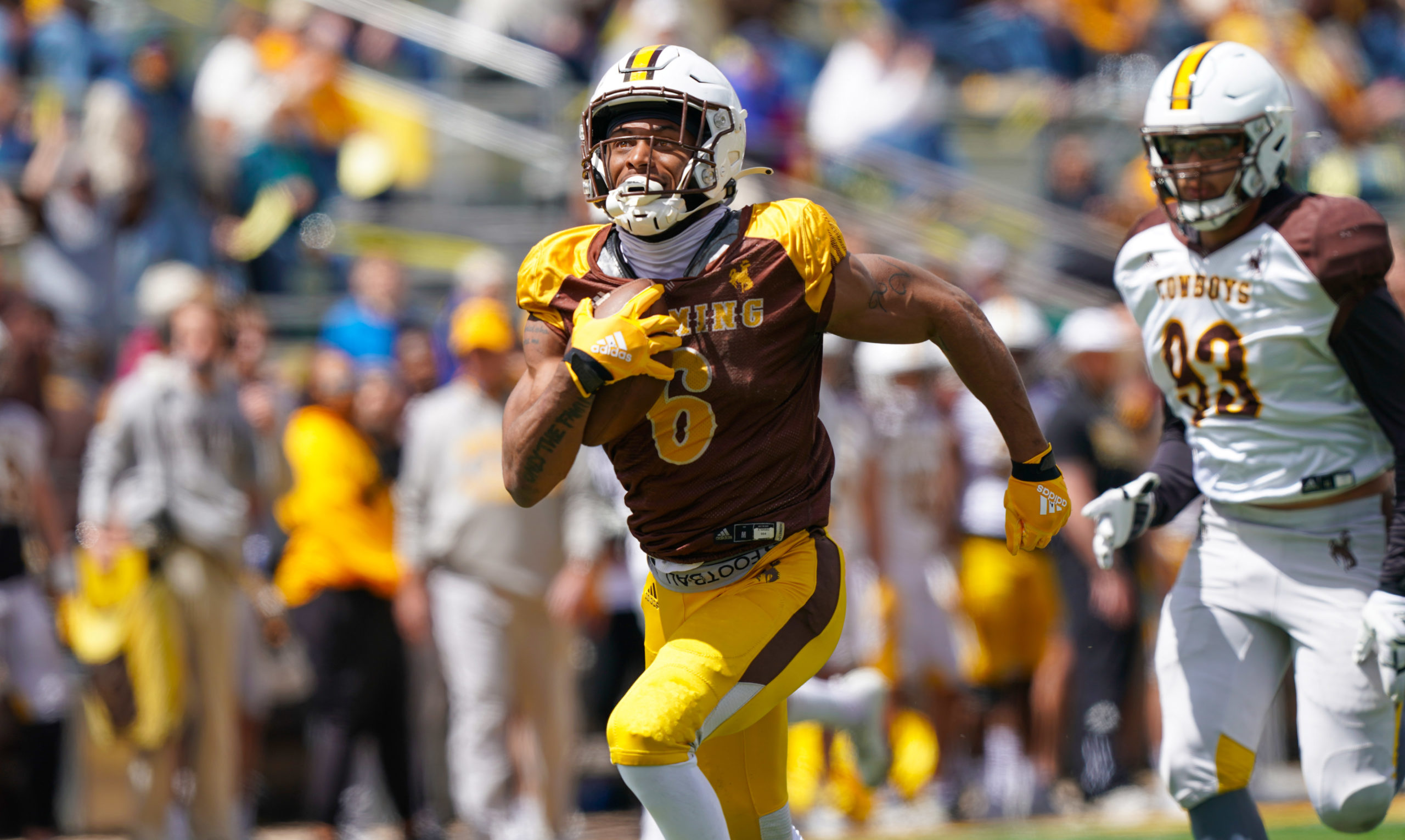 A total of ten Cowboys appear on Athlon Sports' All-Mountain West teams. Three Cowboys made the first team including running back Xazavian Valladay, center Keegan Cryder and linebacker Chad Muma.
Four Pokes appeared on the second team including offensive guard Logan Harris, senior safety Esaias Gandy, junior cornerback C.J. Coldon and freshman place-kicker John Hoyland. T
hird-team selections were defensive ends Garrett Crall and Solomon Byrd. Nose tackle Cole Godbout appeared on the fourth team. The first day the Pokes can begin fall practice will be Friday, Aug. 6.
The Pokes open the season Sept. 4, hosting Montana State at War Memorial Stadium.

• FOX SPORTS
The Mountain West, CBS Sports and Fox Sports have announced the league games that will be televised by the two Networks. The Cowboys will be featured three times on each of the two networks. On each network the Pokes will have one home game televised and two road games. CBSSN will televise the Border War game with Colorado State (Nov. 6) at 1:30 p.m. Fox will televise Wyoming's home game with Fresno State (Oct. 16). Game time and which Fox network will carry the game will be announced at a later date.
• CBS SPORTS NETWORK
The Mountain West Conference and CBS Sports Network (CBSSN) announced on Wednesday the slate of 2021 games that will be televised on CBBSSN.  The Wyoming Cowboys will be featured in three of those telecasts.
 Wyoming's Mountain West Conference opener on Saturday, Oct. 9 at Air Force will kick off at 5 p.m. from Falcon Stadium and will be televised on CBSSN.
 On Saturday, Nov. 6 the annual "Border War" game versus rival Colorado State will be telecast on CBSSN and will kick off from Wyoming's Jonah FIeld at War Memorial Stadium at 1:30 p.m.
 And on Saturday, Nov. 20 Wyoming will travel to Logan, Utah, to face the Utah State Aggies in a 5 p.m. game that will also be televised on CBS Sports Network.
Let us know what you think!
Tagged:
Athlon Sports All-Mountain West
Wyoming Cowboys football