Cowpokes For Christmas comes to the Ford Theatre this weekend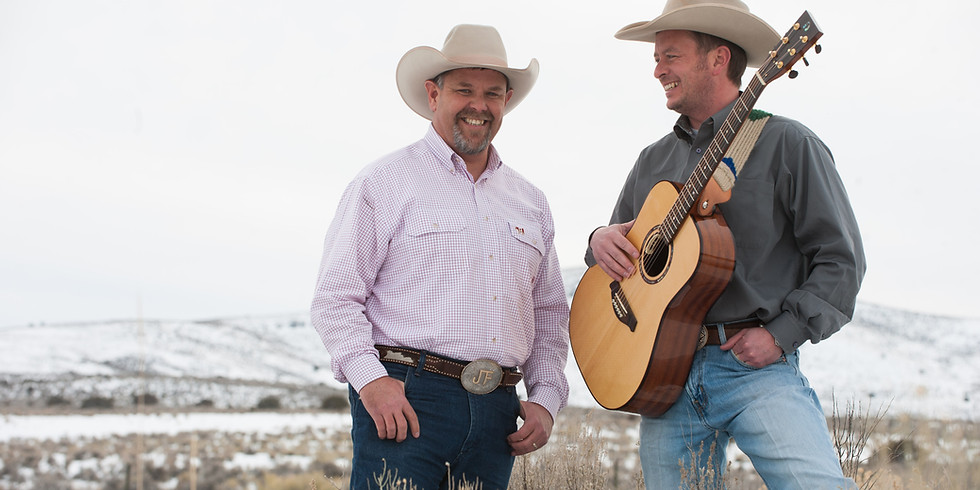 ◆ Featuring singer Brenn Hill and poet Andy Nelson.
Another great event is coming to the Afton Ford Theatre this weekend. "Cowpokes for Christmas" takes the stage at 7:00 p.m. on Friday, December 10. The Christmas show features western country music from Brenn Hill and cowboy poetry from Andy Nelson.
Brenn Hill is an American Western music singer-songwriter, specializing in country and cowboy music. He won the Western Music Association Crescendo Award in 2001 and was named the 2004 Academy of Western Artists Male Vocalist of the Year. Hill has released 13 albums, the first in 1997 and the most recent in 2018, titled Rocky Mountain Drifter. Some of his most recognizable songs include "Meet Me In McCall" and "Wyoming Wind."
Andy Nelson is a cowboy poet and humorist who currently lives in Pinedale, Wyoming and hosts the "Clear Out West Radio Show" with his brother Jim. The show is a weekly syndicated cowboy radio show dedicated to cowboy culture, music and poetry. The show can be heard on radio stations throughout Wyoming, Utah and Idaho, including SVI Radio's The Spur (106.7 FM/107.5 FM in Star Valley and 105.3 FM in Kemmerer/Bridger Valley).

Along with the radio show, Nelson is also a second-generation farrier, and often works his own experiences of ranch life into his humor and poetry, giving it a natural authenticity.
Hill and Nelson have been performing together for roughly 15 years. According to Nelson, the two were performing separately at the same venues until one show in Ogden finally asked them to do a show together. "We've been doing joint shows since then," Nelson stated.
"Our audience can expect an upbeat, energetic Christmas show with a lot of laughs and a lot of sentiment," said Nelson. "We always try to celebrate the reason for the season and put plenty of Christ in our Christmas show. You can come expecting to have a good time."
Cowpokes for Christmas is sure to get you in the Christmas spirit with its mix of country and poetry. Tickets can be purchased at the door or in advance at SaltRiverArts.com. Prices are $20 for adults and $15 for students.
The Afton Ford Theatre is owned and managed by the non-profit Salt Rivers Arts Society. Visit SaltRiverArts.com for additional information.
Let us know what you think!
Tagged:
Afton Ford Theatre
Andy Nelson
Brenn Hill
Cowpokes for Christmas
Western Music Association