Diedtrich honored for 60 years of service to Wyoming's firefighters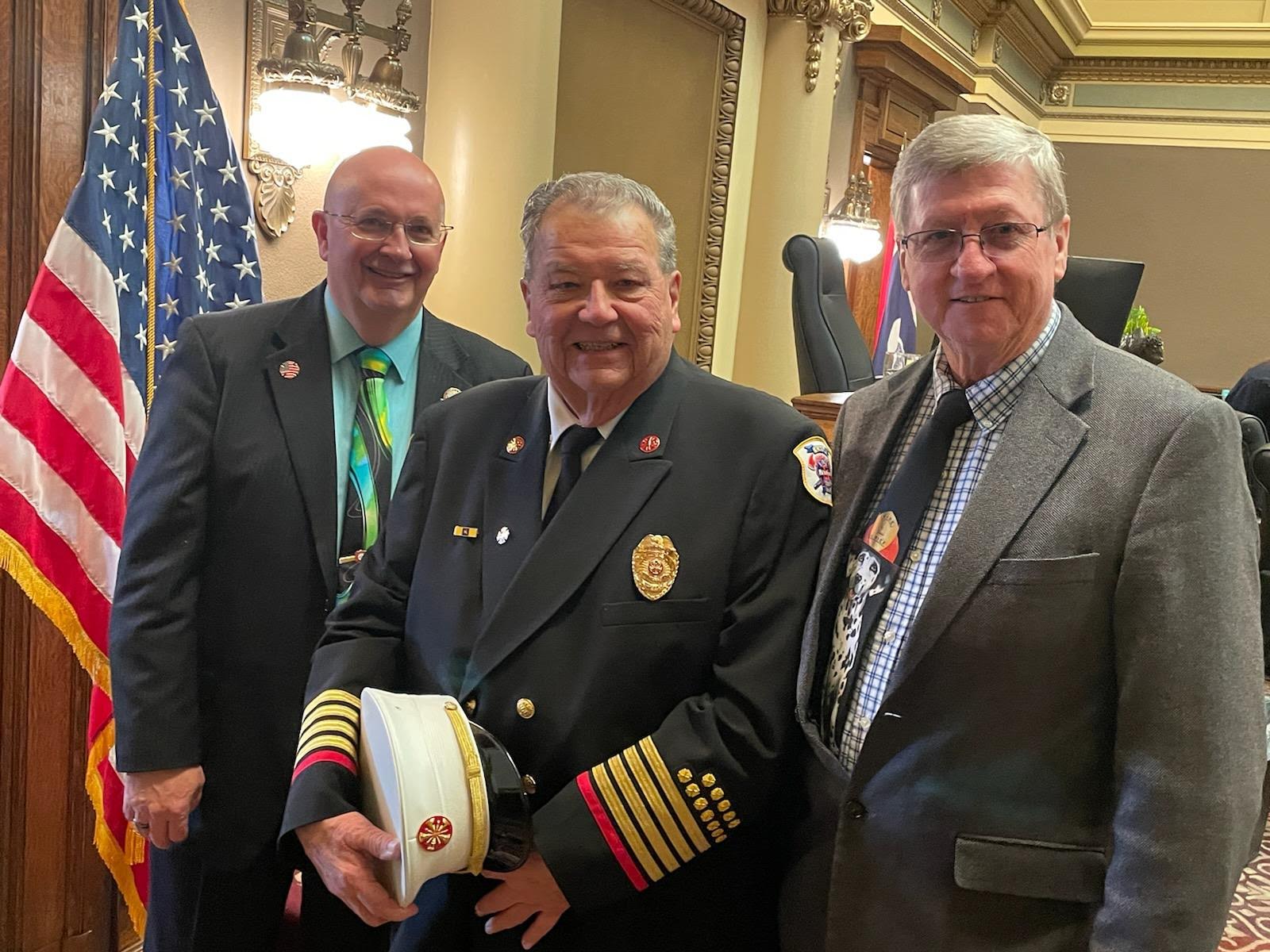 ◆ Volunteer firefighters throughout the state are blessed by his service and example.
Gene Diedtrich, of Newcastle, who has served firefighters throughout the State of Wyoming for decades, was honored March 1 on the Wyoming State Senate floor with a governor's award for 60 years of service to the State of Wyoming as a firefighter and advocate for firefighters and their families.
"He's one of the founders of all the government programs [that serve firefighters in] the State of Wyoming," Senator Fred Baldwin (R) shared in an interview with SVI News that evening. "He's the one who helped set up the Volunteer Firefighters Pension Fund and still serves as an officer there.
He helped create Wyoming's LAST (Local Assistance State Team) program. They are the ones that set up services for firefighters who are killed in the line of duty. They help the fire departments do that and they help firefighter's families figure out things like insurance. There are a lot of policies for firefighters who die in the line of duty, and they help the families figure those things out."
As a past President of Wyoming State Volunteer Firefighters Association, Gene also served as a founder of the Wyoming Firefighter Retirement System and the Wyoming Fire Academy in Riverton.
"Born in 1941, Gene joined the Newcastle fire department in 1961," added Senator Baldwin. "For 40 years, he participated in drill competitions with fire departments throughout the state and was always active in those. We have had a lot of those in Afton."
As the Fire Chief in Kemmerer, Baldwin considers Gene a friend. "I have worked with Gene for a long, long time. Anybody who has been in fire for any time at all knows Gene well. As a friend to firefighters across the state, Gene is a very familiar figure to everybody."
Gene also served his community for decades as an accountant. He and his wife, Joyce, have been married 59 years. They have two daughters and five grandchildren.
Let us know what you think!
Tagged:
Gene Diedtrich
last
Local Assistance State Team
Newcastle
Wyoming Fire Academy
Wyoming Firefighter Retirement System
Wyoming State Volunteer Firefighters Association