Education Spotlight: Morgan Peterson teaches sixth grade at Etna Elementary
◆ For Peterson, working with students is the perfect career.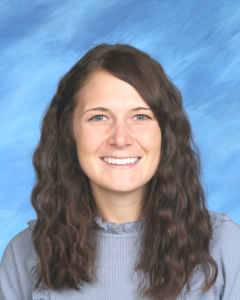 Morgan Peterson is in her second-year teaching 6th grade at Etna Elementary. Peterson was raised in Morgan, Utah on a small family farm.
"I couldn't have asked for a better childhood," said Peterson. "One of my best memories is raising and showing pigs for 4-H."
Peterson completed her training in Elementary Education at Utah State University. She has been teaching for 5 years now with positions as a mathematics tutor at Snow College and a third-grade teacher for Cache County School District. Peterson is currently working on a master's degree in Mathematics Education.
"The summer of 2019, I got married and we moved up here to Star Valley," said Peterson. "Living in Star Valley had always been a dream of ours. We have absolutely loved living here and how kind and welcoming the community has been to us."
Peterson chose teaching because of her love for children.

"I believe that all students deserve equal educational opportunities and my goal is to help my students develop a lifelong love for learning," she said. "When I hear my students say things like 'I love school' and 'I wish school was everyday,' it is the best feeling to know that they are enjoying their time here at school. Each day I am reminded that I chose the perfect career and I look forward to teaching for decades to come."