EES students explore STEM through Makerspace programming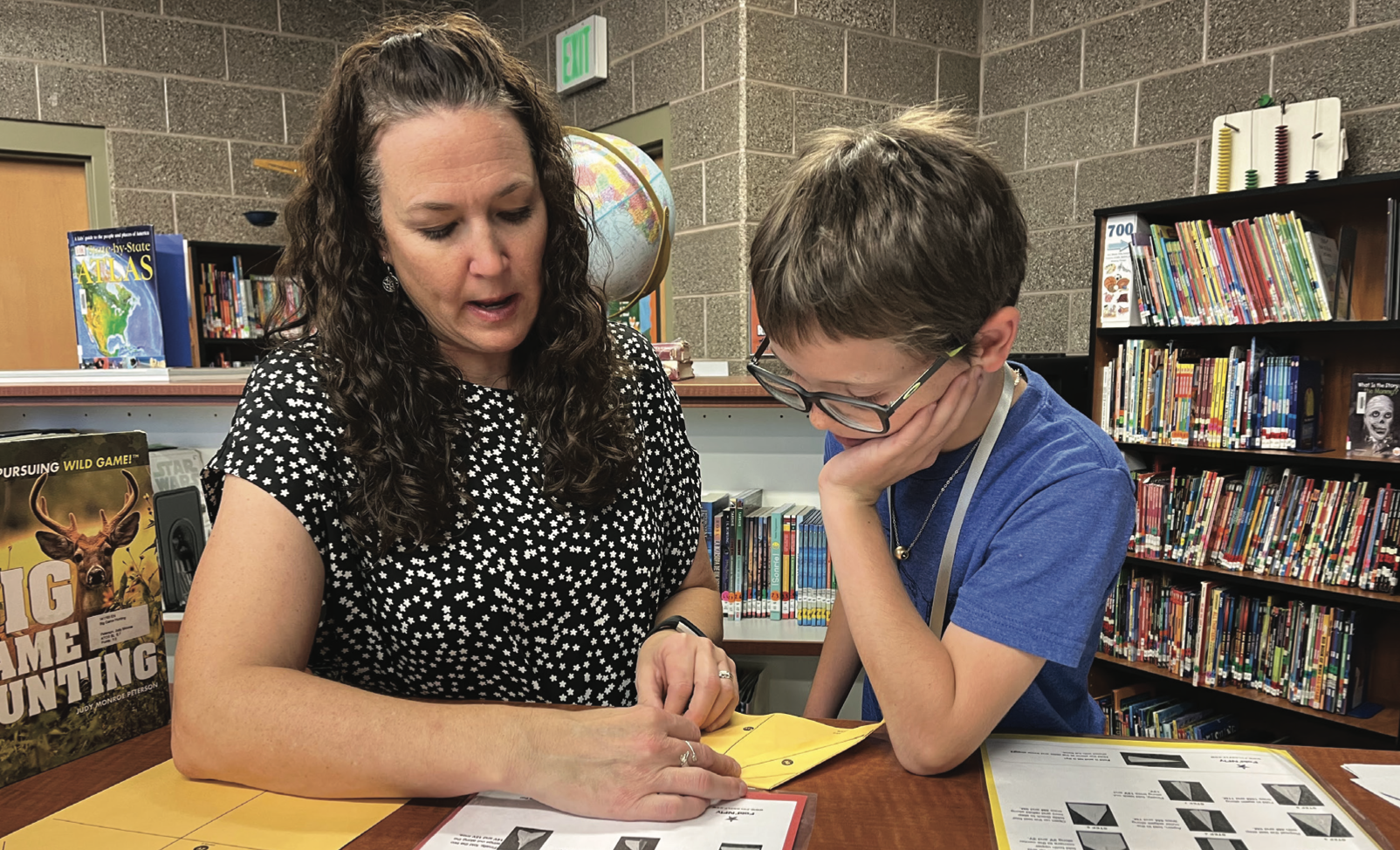 • Librarian Katie Thygerson leads students in creation and innovation.
Librarians in schools throughout Lincoln County School District No. 2 are working to inspire students with a program called "Makerspace." Under the direction of librarian, Katie Thygerson, students at Etna Elementary School recently completed their first unit in Makerspace, finding themselves fostering a Growth Mindset and applying creativity and innovation to their education.
"Katie has a unique ability to help her students understand new and innovative concepts through a variety of carefully planned and implemented activities," said Shelley Hunsaker, LCSD No. 2 District Librarian. "She is able to foster a Growth Mindset in her students by helping them understand the power of perseverance and not giving up when a project doesn't go just as planned on the very first attempt."
Makerspace is a targeted learning process that teaches students through STEM Education: Science, Technology, Engineering, and Math. Makerspace programming in libraries throughout LCSD No. 2, inspires students to explore STEM subjects through hands-on learning activities. Students apply their learning to real-life situations in a Makerspace learning environment and explore skills and interests that could set them on a future study or career path.
Using a variety of tools and technology, students discover creative ways to design, experiment and invent products and processes. When their minds and hands are active in these ways, they have fun learning and become excited, engaging fully in the process of innovation. Makerspace activities are mentally rigorous and inspire problem-solving, critical-thinking and creativity in ways that help students develop skills that will serve them in their future educational efforts and in the workforce once they complete their education.
"Typically, Makerspace instruction creates an atmosphere in which students are encouraged to explore, design, experiment, and build," added Hunsaker. "Students are able to take items apart, put things together, design and build incredible creations. Students are encouraged to use math and science concepts as they explore the world of engineering and technology."
LCSD No. 2 first began introducing students to the Makerspace program in 2018 with a pilot program at Osmond Elementary School. Since then, Makerspace has become central to instruction in all libraries throughout the district. Some of the activities that students enjoy include: 3-D printing, robotics, art projects, mazes, building with planks and straws, screen casting, puzzles, Lego walls, math games, and science experiments.
Each library focuses on the idea that, when students are given the necessary tools, they are empowered to create and build amazing things. Just because something doesn't exist, or a student hasn't achieved a specific goal, doesn't mean that it can't happen in the future with diligent and educated effort. Skills, coupled with a Growth Mindset, encourage students to keep trying.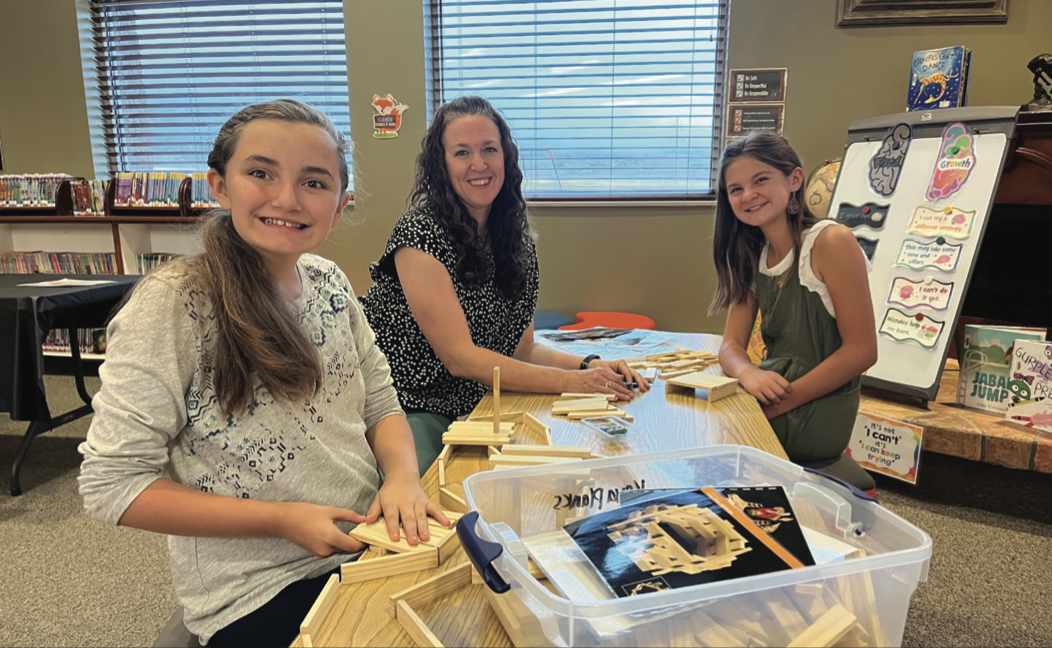 "Etna Elementary has character target skills that we learn and practice, one of which is Growth Mindset," shared Thygerson. "The school library seeks to support student and classroom learning in a variety of ways, including incorporating Makerspace activities into library specials classes. Before starting Makerspace, we have a lesson on Growth Mindset, which is referenced and reinforced throughout Makerspace learning. This can benefit students far beyond the library walls!"
According to www.invent.org, Makerspaces are designed to challenge students to create and learn through hands-on…activities. Here are a few of the many benefits of makerspaces: 1) Students have the opportunity to be creative, learn new skills, and develop their ideas or methods. 2) Students learn how to make failure into a learning experience and become less discouraged or frustrated when something doesn't go as planned. 3) Students practice critical thinking and problem-solving skills and much more!
"Makerspaces create positive associations with the school library, increasing the chances that students will return and use library resources again," added Thygerson. "Hopefully, this also allows them to feel comfortable using library learning spaces now and moving into higher grades. The kids love Makerspace! They try new things, they help each other out, they look forward to hands-on learning and growth. Some students who don't always find academic success in a classroom have their chance to shine at something. Kiddos surprise themselves with success on a project they hadn't tried or considered before. Makerspace is a great addition to library programming!"
Let us know what you think!
Tagged:
Etna Elementary School
Growth Mindset
Librarian Katie Thygerson
Lincoln County School District No. 2
Makerspace
Shelley Hunsaker
STEM Education