Fighting Hunger in Our Community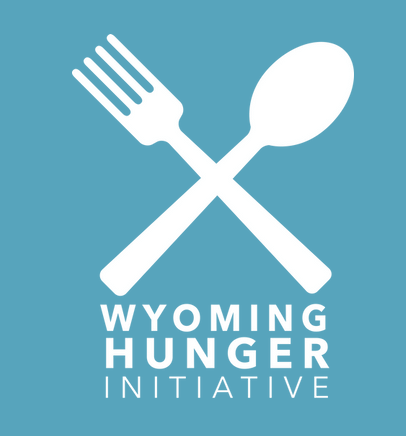 ◆ Feed your neighbor by participating in programs created by the Wyoming Hunger Initiative.
By Breanna Call
In the state of Wyoming, one out of five children do not know where their next meal is coming from. For some, that ratio is shocking. For others, they are the one out of five. Sierra Mitchell, the Southwest Regional Director of the Wyoming Hunger Initiative (WHI), adds to that ratio by saying, "Sadly, the largest demographic of people we serve are in the elderly population." This means that the total ratio of those who face food insecurity is much higher than the children's one out of five ratio.
According to the Feeding America website, Wyoming had 67,750 people facing food insecurity in 2019. Feed America defines food insecurity as "lack of access, at times, to enough food for an active, healthy life for all household members and limited or uncertain availability of nutritionally adequate foods."
Being food insecure does not meant that a family or individual is consistently lacking food. In fact, those who have to choose between buying cheaper less-healthy meals so they can afford to pay bills are also food insecure.
There is no doubt that there are people in our community who need help accessing their next meal—and not just any meal but a nutritious, filling meal. So what can we do to help? Luckily, our state and community have a plan to stop food insecurity that you can participate in to help feed your neighbor.
In 2019, First Lady Jennie Gordon stated the Wyoming Hunger Initiative. It's goal? End hunger in Wyoming. The WHI website states, "We believe hunger in Wyoming is a problem that can be solved. We also recognize that where there's a hungry child, a hungry family, senior, or veteran isn't far away. We work to prevent food insecurity by increasing awareness and support for the work of local anti-hunger organizations statewide through innovative programs that connect like-minded organizations as well as funding support for local solutions."
One such innovative program is Grow a Little Extra. Mitchell explains the program: "The goal is to encourage local gardeners to grow a little extra by planting an extra row or two in their garden and then donating all the produce to a local anti-hunger agency who can give that fresh produce out. We encourage already established gardeners to plant a little extra or to get a community garden up and going."
For those who are already planning a garden, adding a row or two to be donated to your local food pantry is a small but impactful way to help prevent hunger in your very own community. To help with your garden, you can pick up free seeds at your local University of Wyoming extension office.
The WHI has other programs that you can contribute to, such as Food from the Field, where you can donate game meat to be processed at no cost to the hunter. This meat will then be distributed to families in need. Mitchell says, "Last year 34 animals were donated to that program just in our area, which resulted in over 1,900 lbs. of ground game meat available to families in need of protein." Food from the Farm + Ranch is a similar program where farmers can donate livestock to be processed. To learn how to get involved with these or other programs, go to nohungerwyo.org.
In Lincoln County, we have food banks that are helping curb food insecurity, but these food banks can't function without the support of the community. Mitchell states, "Food inflation is on the rise dramatically. A simple can of green beans has gone up over 37% within the last year. This dramatically affects those with food insecurity but also means the pantry will have to pay a lot more in food costs to keep food available. We rely on monetary donations, food items, and volunteers to help us serve our community."
"We couldn't do it without an incredible community who offers what they can to help us," says Mitchell. So let's do our part to fight hunger. Let's donate a little more time and a little more garden space to feed those around us.
Let us know what you think!
Tagged:
Sierra Mitchell
Wyoming Hunger Initiative