Fontenelle Creek Campground prepped for the winter season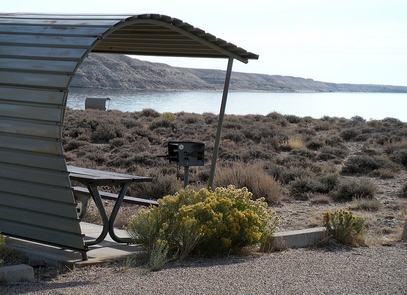 The Kemmerer Field Office of the Bureau of Land Management has completed winter preparations on the water system at the Fontenelle Creek Campground. As of October 1 water service is not available at campground.
The Fontenelle Creek Campground remains open and is free of charge throughout the winter months.
"Campers using the site should bring plenty of drinking and washing water," said Nikki Maxwell, public affairs specialist for the BLM High Desert District. "Potable water will be unavailable until next spring."
The Fontenelle Creek Campground is located approximately 35 miles north of Kemmerer, next to the Fontenelle Reservoir.
For additional information on the campground, contact Angela Beley at the Kemmerer Field Office of the BLM at (307) 828-4508.

Let us know what you think!
Tagged:
Bureau of Land Management Kemmerer Field Office
Fontenelle Creek Campground