Former Soda Springs coach gets 25 years for Ada County lewd conduct charge
The following story is provided by EastIdahoNews.com. It is used here with permission.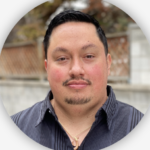 BOISE — A former coach and teacher who pleaded guilty to having sex with a student in multiple counties has been sentenced to prison in Boise.
Wade Lee Schvaneveldt, 53, pleaded guilty to one felony count of lewd conduct with a minor after reaching a plea agreement with the Ada County Prosecutor's Office. In exchange, two additional counts of the same charge were dismissed, court records show.
At a hearing Monday, Schvaneveldt was sentenced to a prison term of 10 to 25 years by District Judge Steven Hippler. That term will be served concurrently with the eight- to 18-year sentence he received in Caribou County.
RELATED | Victim testifies coach had sexual relationship with her for 3 years beginning when she was 16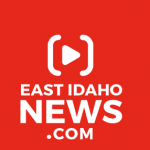 According to testimony provided by the victim during a Nov. 2022 preliminary hearing in Caribou County, Schvaneveldt began calling and texting the victim when she was 14. The two began a sexual relationship when the victim was 16 — having sex for the first time while the two were in Boise for a basketball tournament. That incident resulted in the Ada County charges.
A sexual relationship between the two continued until she turned 19, the victim said.
Schvaneveldt was initially charged with 20 counts of rape in Caribou County. He pleaded guilty to two of those counts in exchange for the dismissal of the other 18.
He was charged in Ada County in March.
In addition to the prison sentence, Hippler ordered Schvaneveldt to pay $545.50 in fees and fines.
On the same day he was sentenced in Boise, Judge Brown ruled on a motion to reconsider the sentence in Soda Springs. Brown denied the Rule 35 motion and Schvaneveldt's attempt at a lighter sentence.
Let us know what you think!
Tagged:
Ada County Prosecutor's Office
Judge Steven Hippler
Wade Lee Schvaneveldt