Fremont County's DUI death rate tops rest of country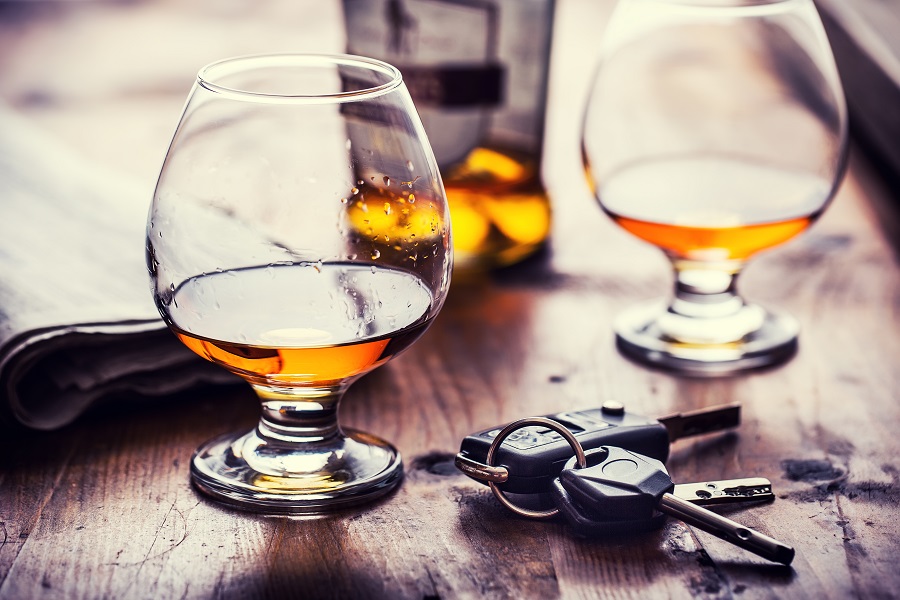 By Jeff Rebitski
Lander Journal
Via- Wyoming News Exchange
LANDER — A recent publication that measured the rate of deaths associated with drunk driving in the United States just published its findings and declared that Fremont County ranked number one in auto accidents that resulted in death caused by driving drunk per capita.
The report, published by Gerber Law Injury, analyzed fatal crashes involving drunk driving between 2000 and 2019 in counties across the U.S.
"Our goal was to examine drunk driving trends in the U.S. geographically and historically, within this 19-year time frame. We also wanted to compare fatal crashes involving drunk driving versus buzzed driving," states the report.
What the firm found: "Buzzed driving is equally as dangerous as drunk driving, and in some cases, significantly more dangerous to road users."
The firm defined "drunk driving" as a driver with a blood-alcohol content measured at more than .08%, the legal limit, and "buzzed driving" as a blood-alcohol concentration measured at between .01-.08%.
Fremont County tied with Wakulla County in Florida and Marinet County in Wisconsin for the top percentage of fatal crashes involving alcohol in counties with a population of less than 25,000, at 47%.
Fremont County broke the tie, however, by having more alcohol-related deaths during the timeframe: 69 more than Wakulla County.
It can be hard to understand, since Fremont County is constantly being reminded about the dangers of driving drunk through the use of billboards and public service announcements.
Along with those reminders, Fremont County has the Fremont County DUI Task Force that includes the Wyoming Highway Patrol, Fremont County Sheriff's Office, and the Lander, Riverton, Shoshoni, and Wind River police departments.
The purpose of the Fremont County DUI Task Force is to reduce fatal crashes through the enforcement of impaired driving and seat belt laws. These enforcement efforts are supported by a media campaign that stresses law enforcement's zero-tolerance stance on impaired driving and commitment to seat belt enforcement.
The trends across the U.S., according to the report, are trending down when it comes to deaths associated with drunk driving.
According to Erin Ivey, Fremont County coroner, "The numbers for 2022 have not been tallied yet as I have cases that are not yet finished. Those numbers will be available around the beginning of February … Fremont County had a pretty bad year in 2020, but 2021 was historically one of the best years with regard to DUI deaths."
Fremont County Prevention Services provides educational programs for both adults and school-aged kids in Fremont County and provides support services for anyone needing assistance.
Fremont County's DUI Task Force suggests these tips:
Remember that it is never OK to drink and drive. Even if you've had only one alcoholic beverage, designate a sober driver or plan to use public transportation, a taxi, or a ride-sharing service to get home safely.
If you see a drunk driver on the road, contact Fremont County law enforcement or dial 911.
Have a friend who is about to drink and drive? Take the keys away and plan to get your friend home safely.
Let us know what you think!
Tagged:
Fremont County Wyoming
Gerber Law Injury
Marinet County Wisconsin
Wakulla County Florida