Getting Down to Nutrition: Preserving Your Fall Harvest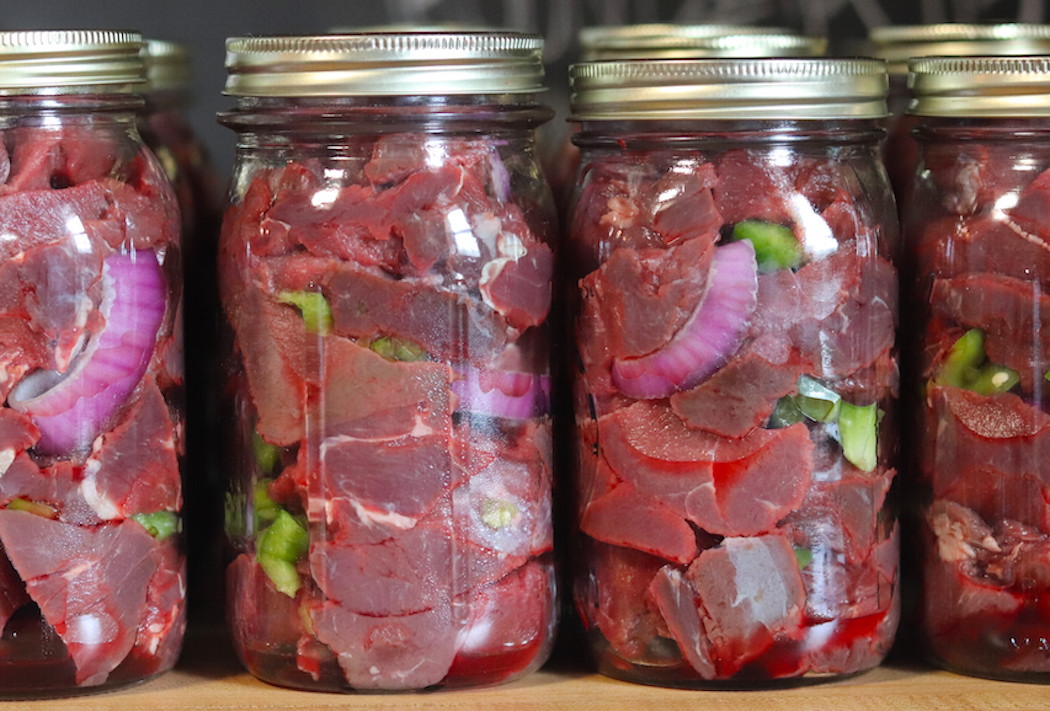 By Shelley Balls
UW Extension, Nutrition and Food Safety Educator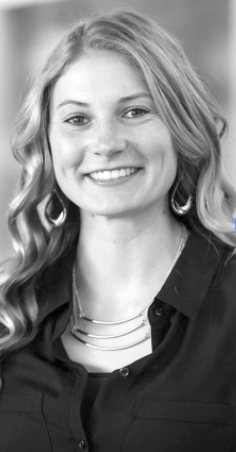 Hunting season is upon us and it's an exciting time of the year. If you're lucky enough to have notched your tag already, congratulations! It's always a great feeling to have the freezer full of lean meat for the year to come.
But if your freezer is already full, no worries, there are other ways to preserve your meat to enjoy year-round. Pressure canning your harvest is a great option if you want a shelf-stable product that doesn't require power to keep it safe. If in the case of an emergency, you can also pressure can your meat once thawed to preserve for later use.
• BENEFITS
Pressure canning preserves your meat so that it doesn't require freezer space, or power once canned. Pressure canning meat produces a tender product that can be conveniently added to stews, soups, casseroles, and more! There is no defrosting necessary with canned meats, which can make meal prep faster! You can naturally choose your serving portion whether pint or quart for what your family will need, or the recipe uses. You can control what goes into your food, as you are preparing it! And finally, it's very rewarding to have a full pantry and knowledge of how to safely preserve your food.
• DRAWBACKS
Pressure canning meat does require long processing times, in order to kill harmful bacteria, so it does require proper planning and time management to ensure you're not cutting any corners.
• OTHER OPTIONS
If your freezer is full, and you're not interested in pressure canning your harvest, the Wyoming Hunger Initiative offers the opportunity to donate your game meat to local food pantries in need. This is a great program to provide food to families in need, so no food goes to waste.
• PRESSURE CANNING TIPS
If you have a dial gauge pressure canner, be sure to get it checked for accuracy annually at your local University of Wyoming Extension office at no charge. The flavor and texture of home-canned meat are dependent upon the quality of the starting product, so be particular as you're selecting and trimming your harvest. When preparing meat, cut across the grain, making uniform 1-inch-thick slices, then cut with the grain into jar- size pieces. Trim away gristle, bruised spots, and fat. Excess fat from fattier cuts may cause the meat to develop a strong flavor and can cause seal failure. If you have a strong-flavored game you can soak the meat in a salt-water brine for 1 hour before canning, but don't let it stand for longer. To make a salt-water brine add 1 tbsp. salt for every 4 cups of water and stir until dissolved. If you do brine the meat, do not add salt to each jar during preparation.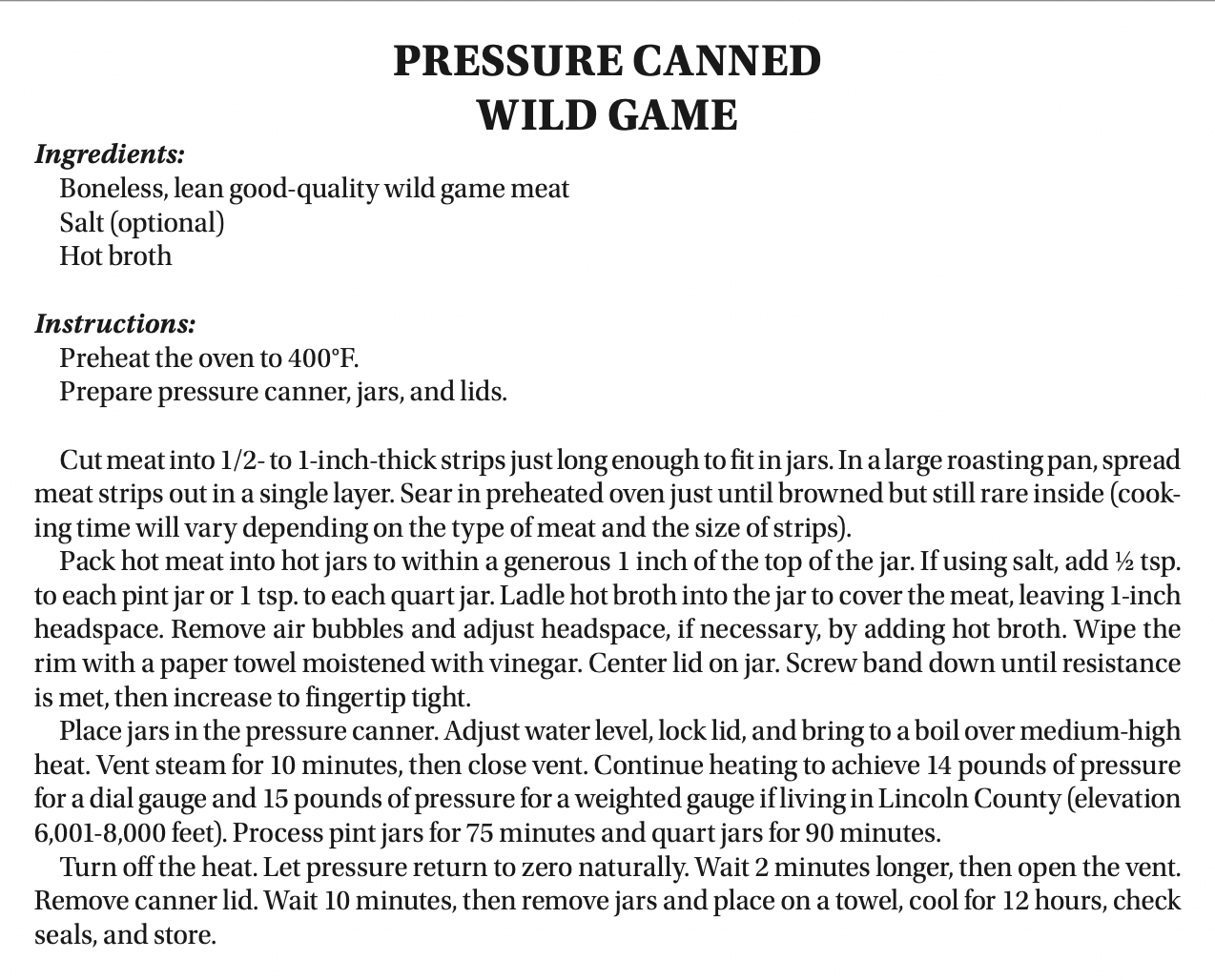 Let us know what you think!
Tagged:
canning meat
Getting Down to Nutrition
Shelley Balls
UW Extension