Green River teen receives donation for diabetic alert dog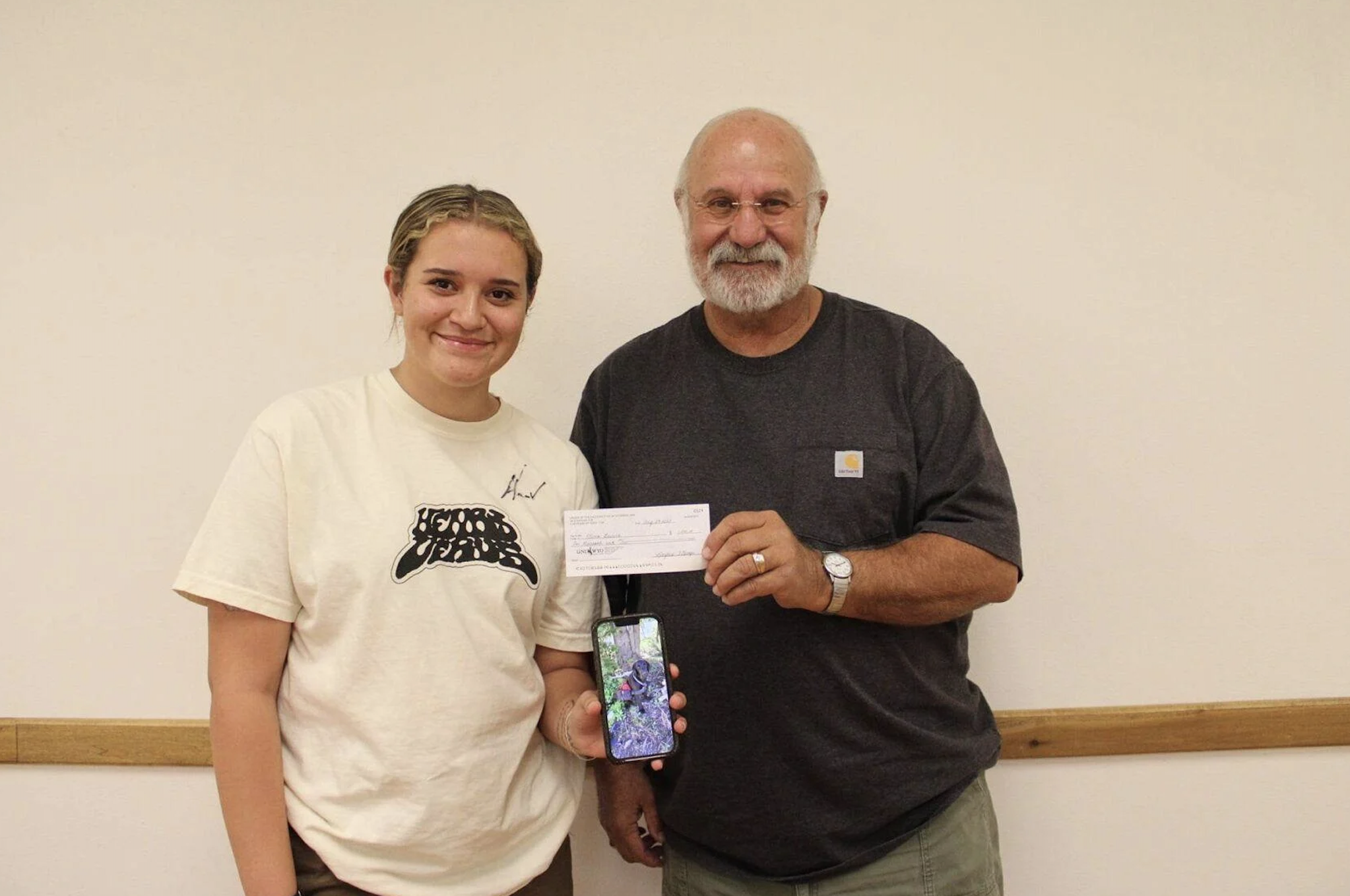 ROCK SPRINGS (WNE)  — Since April, supporters have united to help Elena Barrera, a 2023 Green River High School graduate, get a diabetic alert dog.
Barrera's black lab, Storm, is currently in training at Duty Dogs in Cody. 
Duty Dogs is a family- owned organization that trains dogs to assist in life-threatening conditions. According to Barrera, her dog will be able to detect low blood sugar levels in the early stages, before the blood sugar levels become too dangerous.
Since Labrador retrievers are known for their intelligence and friendly nature, they are the best choices for a diabetic-alert dog.They're also easier to train than most breeds. They possess a powerful sense of smell, giving them the ability to detect changes in their handler's blood sugar levels accurately.
John Krmpotich, service dog committee member for the Grand Chapter of Wyoming Order of the Eastern Star, gave Barrera a $1,000 donation at the Masonic Temple, home of the Order of the Eastern Star Mountain Lily Chapter. Proceeds came from the charity's calendar sales as well as purses and public donations over the past few months.
Barrera not only has Type 1 diabetes; she is also hearing impaired, which makes it difficult to hear an audio device.
A professionally-trained therapy dog is not inexpensive. Barrera said that she has reached her goal in raising $30,000 to get the dog, but the $1,000 donation will go to regular needs such as veterinarian appointments, dog food and insurance. 
Krmpotich said that he and the committee were happy to connect with Duty Dogs.
"It's important that the dog is certified when Elena gets him," he said."I'm happy to be on the committee and thrilled to help her out."
Let us know what you think!
Tagged:
Duty Dogs
Elena Barrera
Grand Chapter of Wyoming Order of the Eastern Star
Green River High School
John Krmpotich
Masonic Temple