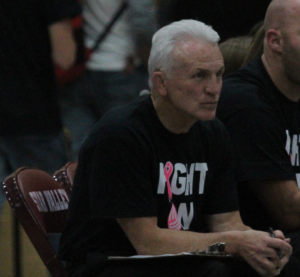 Two Star Valley High School coaches had their resignations accepted by the LCSD #2 Board of Trustees at their regular meeting last night. Chad Teichert for volleyball and Dave Moore for the girls basketball have stepped down from their respective programs.
Moore went (74-27) (.733) in four seasons at the helm of the Lady Braves, advancing to the state title game twice, winning it in 2017. This past season the girls basketball team went an impressive 22-4 in Wyoming's 4A Class.
Teichert, one of the winningest volleyball coaches in the history of Wyoming, also coached four seasons for the Lady Braves, compiling a (103-27) (.790) overall record which included a 3A state championship in the Fall of 2016 and 28-wins and a 3rd place finish this past fall in the 4A Class.
Tagged:
LCSD #2
Star Valley Girls Basketball
Star Valley volleyball