Head-on collision in the Narrows kills one; results in multiple life flights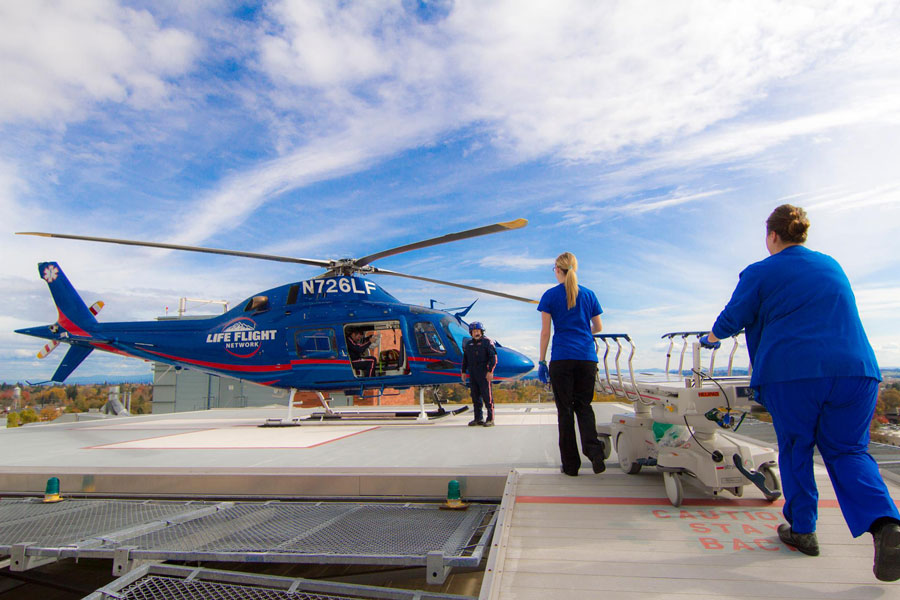 • New Jersey man declared deceased at the scene – 
Emergency crews from both north and south of the Narrows area on US 89  responded to the initial report of an accident involving two vehicles at 12:19 p.m. at mile post 95 on Wednesday July 5. 
Described as a head-on, initial reports included serious injuries with air units responding to the scene as well. 
"We had a Kia Soul SUV traveling northbound and a Ford Escape SUV traveling southbound," according to Trooper Chad Ludwig of the Wyoming Highway Patrol (WHP).
"For unknown reasons, the Escape quickly left the lane of trail and hit the Kia Soul driver's side to driver's side in a head-on collision. As a result the Escape performed several 360's and came to rest in the southbound lane. The Kia exited the highway on the northbound shoulder down off the roadway into the grass."
According to WHP the woman who was driving the Ford was Sheryl Edwards, 65,  of Auburn.  The driver of the Kia was Tow Zhang, 48, of New Jersey who succumbed to his injuries at the scene. He was traveling with his wife and ten-year old son. Mrs. Zhang was transported to Eastern Idaho Regional Medical Center (EIRMC) via ground transport while the ten-year old was transported to EIRMC via life-flight.
Traffic was affected for more than two and a half hours as responders worked the scene. It was the final day for travel in regards to what has been described nationally as a very busy Fourth of July holiday and Star Valley roads were certainly impacted by additional travelers over the past several days. 
Members of the Thayne Fire Department responded to the scene as did members of Star Valley EMS from Thayne and Afton both responded as did the WHP and the Lincoln County Sheriff's Office. 
The accident is currently under investigation by the WHP.
• A Dangerous Driving Season. 
The accident is the second head-on collision in the Narrows in the last 90 days and the latest in several that have taken place throughout the length of Star Valley so far this spring and summer season. There have now been five fatalities in the valley since the end of winter with a fatal accident near Ames corner between Etna and Alpine and a triple fatality which occurred on County Road 238. Alcohol was a contributing factor. 
A serious crash took place in Snake River Canyon just last month on US 26/89 which involved a semi-truck leaving the roadway before stopping in the trees prior to reaching the river.
Another woman died in Lincoln County near Border Junction in April. Other factors have included speed too high for conditions and distracted drivers. 
Just in the last few days a three-vehicle accident took place in Alpine as a driver attempted to turn onto Greys River Road and the car behind them was rear-ended and launched into the bed of their truck by a third driver.
So why is this driving season seem to be so much more perilous than normal?
"I think the biggest thing is we need to do better [at calming] down," Ludwig said. "I'm not necessarily saying that's what happened with today's accident, but everyone is in such a hurry and a rush. Generally people are trying to pass when they shouldn't or trying to make up time for a construction zone. The amount of tickets we are writing is unusual in that we are getting high speeds of 80, 90 and 100 mph. [People are] driving too aggressively. Dropping a cell phone and trying to pick it up. Things like that."
Let us know what you think!
Tagged:
Highway 238
Lincoln County Sheriff's Office
Star Valley EMS
Star Valley traffic accidents
US 89
Wyoming Highway Patrol