Semi truck leaves the road after head-on with pickup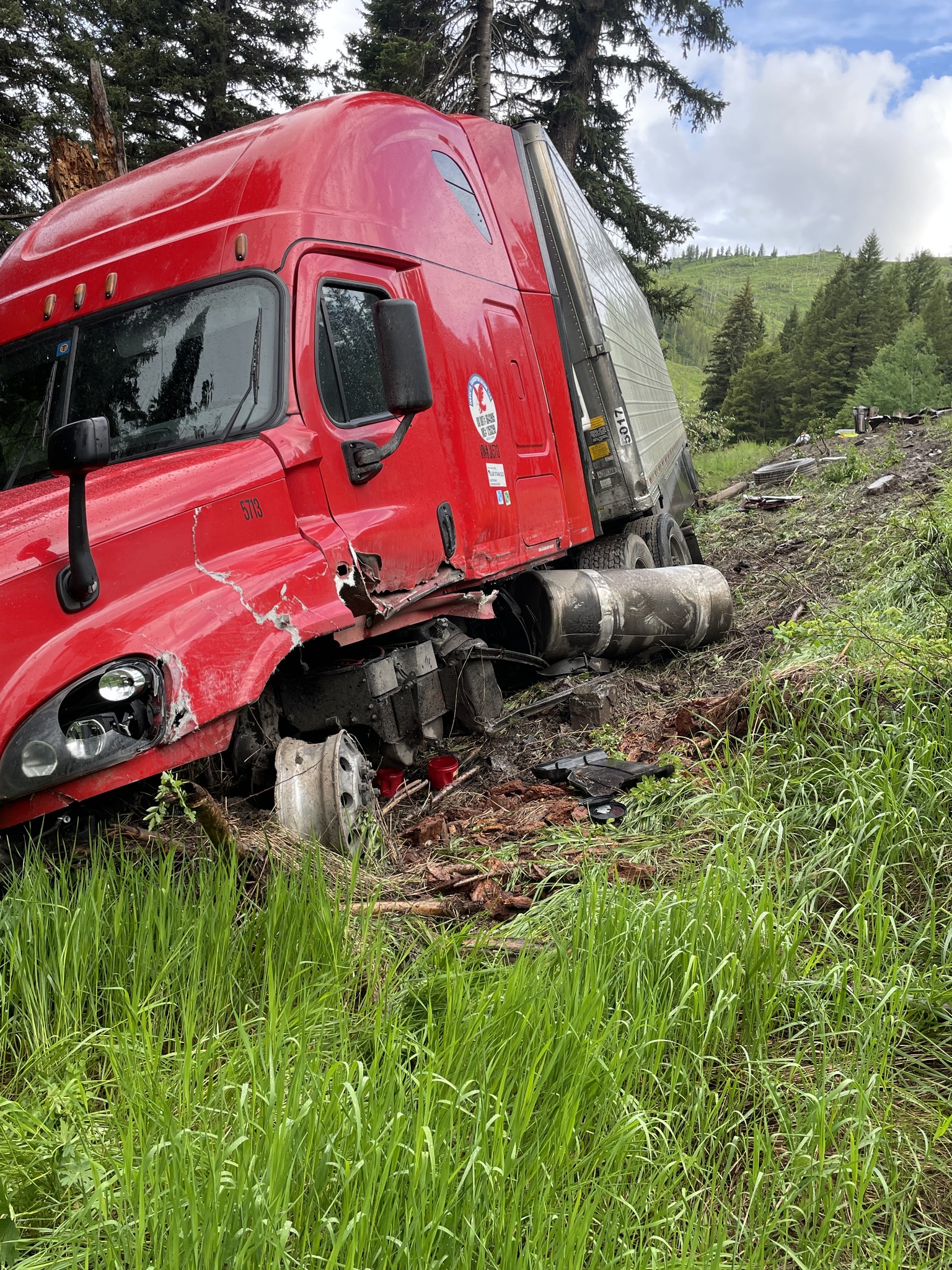 ***UPDATE***
More than 12 hours later, crews are still working to clear the semi-truck that left the roadway on Tuesday at approximately 5:30 at mile post 131 in the Snake River Canyon. The structure of the trailer has collapsed, making the cleanup much more time-consuming. The trailer, which was carrying ice cream was stopped from rolling further down the embankment due to the trees. (Photos by Alpine Fire Department)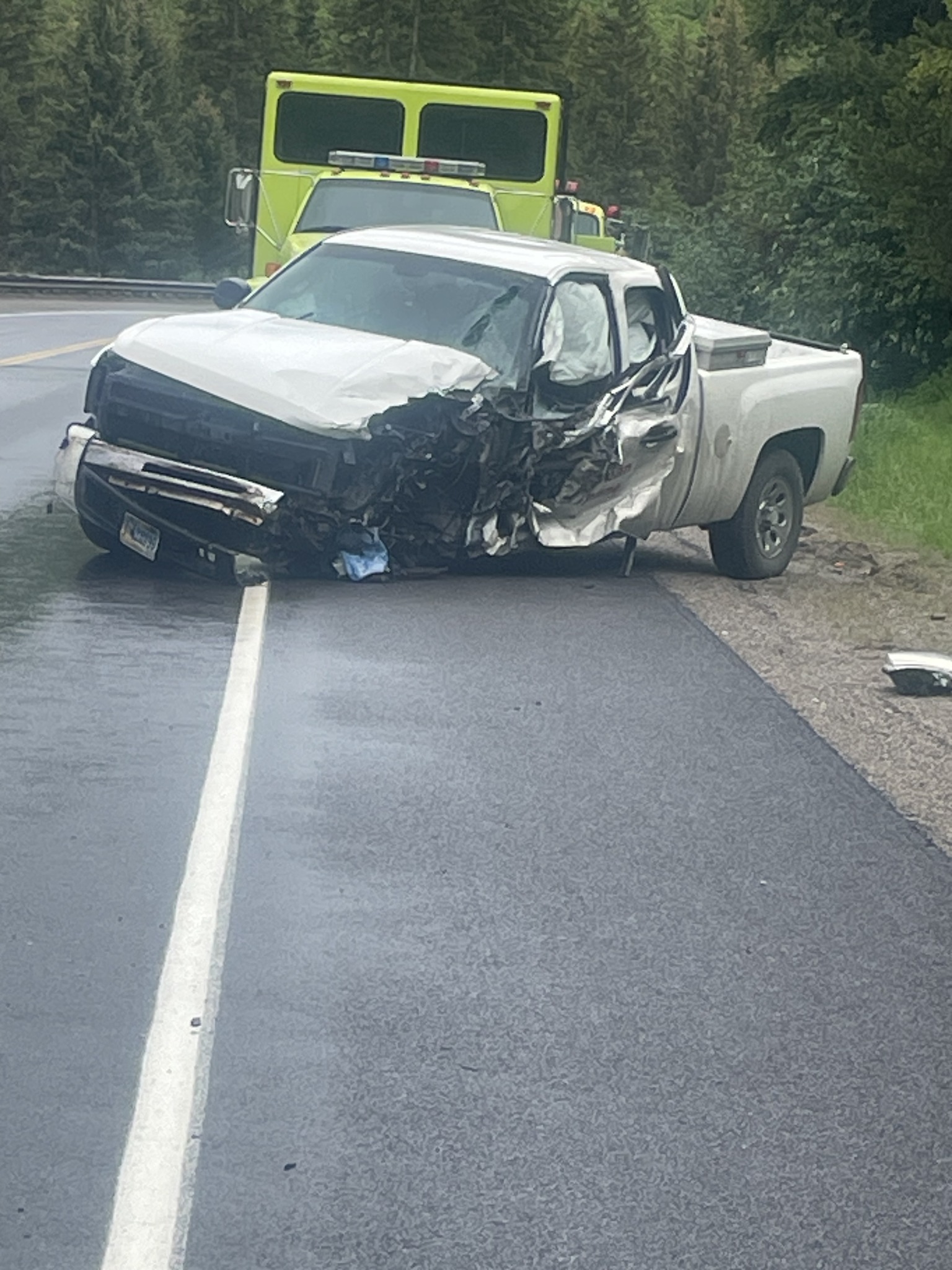 ***ORIGINAL STORY***
Members of the Wyoming Highway Patrol (WHP), the Lincoln County Sheriff's Office and Alpine EMS responded to initial reports of an accident on US 26/89 north of Alpine at approximately 5:30 pm Tuesday evening.
According to information obtained by the WHP, a white pickup ws traveling south when the vehicle crossed the middle line for unknown reasons. The result was an off-set head-on collision with a semi truck and trailer. The collision caused the semi to crash through the barricade and down an embankment.
Officials cut down traffic to one lane as they worked the scene which included serious injuries to the driver of the pickup to one of his arms.
The driver of the semi was not injured and was transported via law enforcement vehicle to Jackson per his request. 
The incident is still under investigation by the WHP. It was the second crash resulting in injuries in the Star Valley area on US 89 within a roughly three-and-a-half hour span.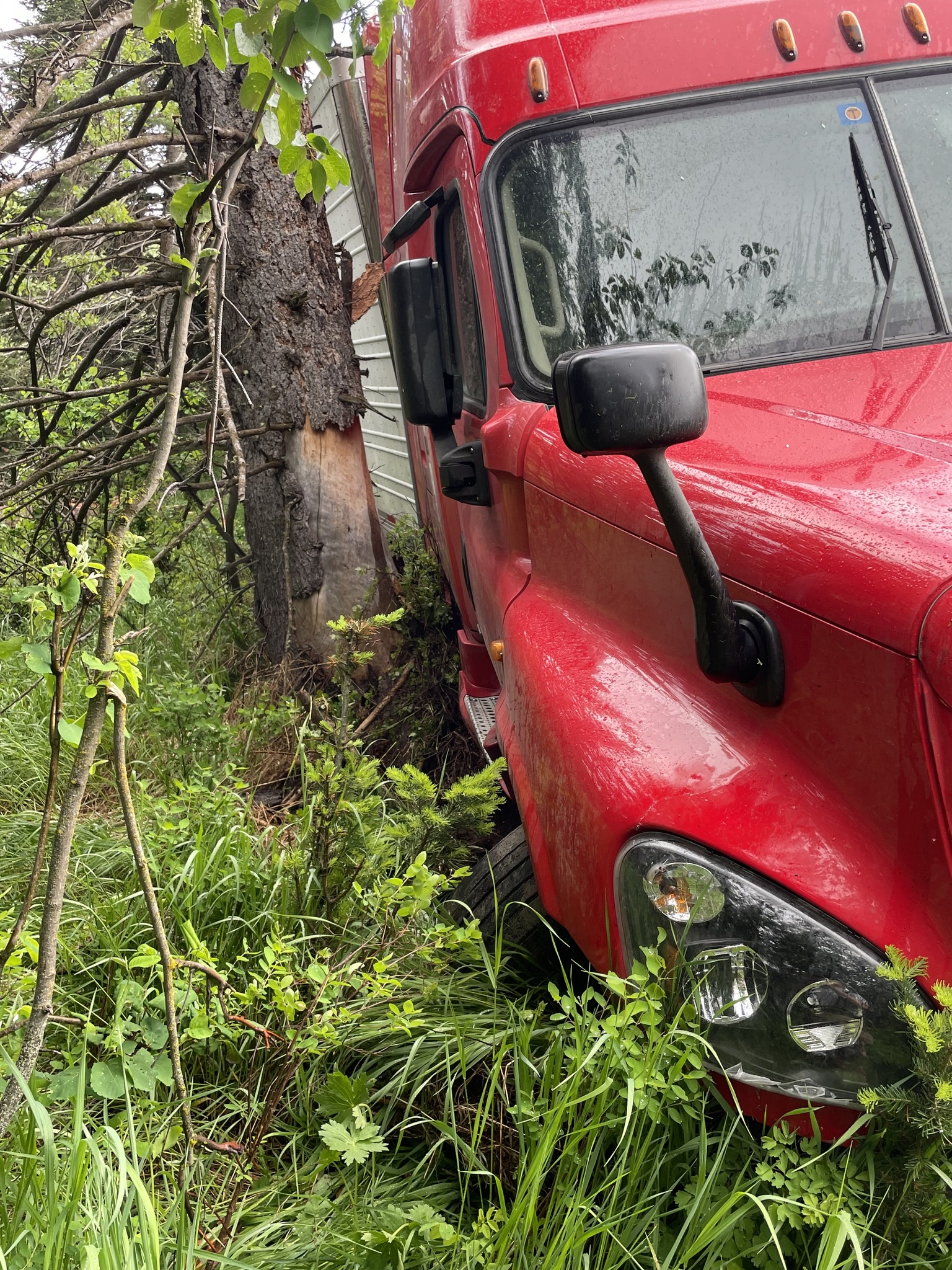 Let us know what you think!