Health board unanimously passes order mandating masks in Bonneville County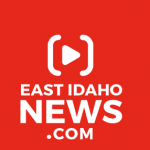 IDAHO FALLS — Masks are now mandatory in Bonneville County following a unanimous vote by Eastern Idaho Public Health's Board of Directors on Tuesday night.
The board is made up of a commissioner from each of the district's member counties including Bonneville, Madison, Jefferson, Fremont, Teton, Clark, Custer and Lemhi, and Dr. Barbara Nelson, the board's physician representative.
The order of restriction officially moves Bonneville County from low risk to moderate risk on the EIPH COVID-19 Regional Response Plan, and mandates masks and limited gatherings.

Effective immediately, every person in Bonneville County is "required to wear a face covering that completely covers the person's nose and mouth when the person is in a public place, and other non­household members are present and physical distancing of 6 feet cannot be maintained."
Additionally, social gathering and events, both public and private, of more than 150 are now prohibited.
CLICK HERE FOR MORE INFORMATION ON THIS STORY FROM EASTIDAHONEWS.COM.
Let us know what you think!
Tagged:
Bonneville County Idaho
Idaho Public Health
mandatory mask order