"Hi Kathyyyy!" – Students include area postmaster in daily tradition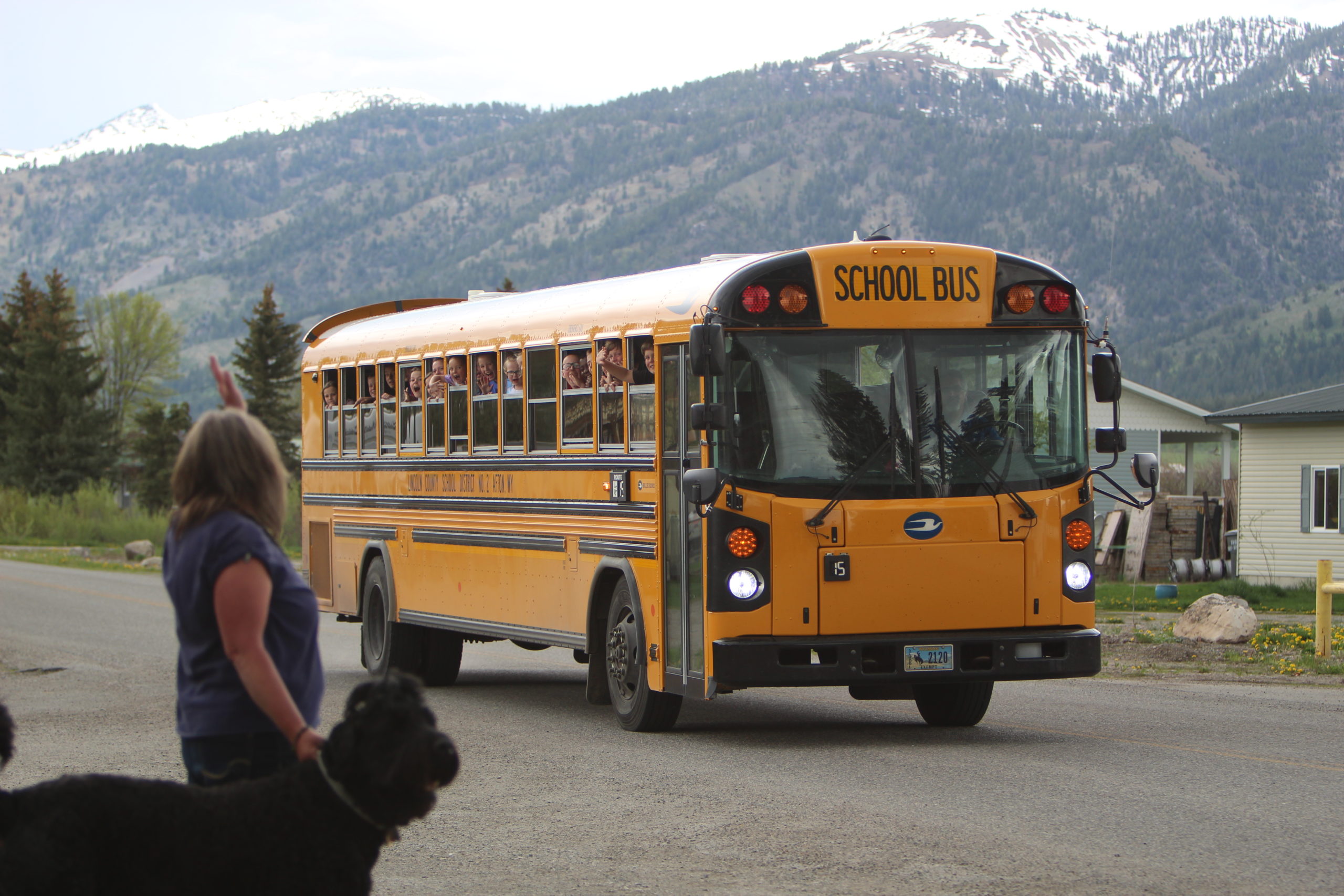 Anyone who has had mail sent to Bedford over the past 30 years, know Kathy Barge.
Kathy loves Star Valley and has made it her home since 1994. She was living in Jackson prior to Star Valley, working as the Art Director for the Pioneer of Jackson Hole and her late husband worked on the area's wastewater treatment. After Jackson's population boomed, the Barges wanted to get out. Eventually, they were able to find property in Star Valley Ranch They loved to drive around the valley on the weekends, especially Bedford.
She spoke on finding her current home saying, "We were just driving by and stopped at the little store across the street." The owner at the time, Mike Melonie told them about the historical Bedford Mercantile being for sale. "We were crazy," says Kathy. The rest is history.
When the Bedford Mercantile building was returned to it's historical role of being a post office, many students would be dropped off at the location after school.
Barge recalls the debate of selling some essentials like milk and bread, along with having the post office, but decided instead on having a large bowl of candy for those who came in, free of charge.
This is the first place students would go after getting off of the bus–Straight in to Kathy for a treat before heading home.
As the years have passed, the Bedford Mercantile post office is no longer the main bus stop location and Kathy might only have one or two students stop by, depending on the time of the year.
Bus driver, and local Bedford/ Turnerville resident, Kory Turner, helps make up for the lack of students stopping by. He drives a few miles slower as they pass the Bedford Mercantile so the kids on the bus can shout out at 3 p.m. each school day saying, "Hi Kathy!"
Kathy says, "It's the best part of my day."
With the school year at a close this past week, SVI got a peek of what Kathy has been able to see throughout the school year, with several local kids greeting her on their way home.
It might seem like a small thing, but a smile, wave, and "Hi Kathy" can still be the best part of the day.
The Mercantile had a face-lift over the past years after the Bedford community and others in the valley came together to help raise much-needed funds for a new roof and other aging damages to the structure of the building, to which Kathy says, "It was a once-in a lifetime experience."
If nothing else, let Kathy's story be a reminder that simple kindnesses can make a world of difference. Those who reside in Star Valley embody the kindness and charity that make this valley more than just a place we live, but our home.
Let us know what you think!
Tagged:
Bedford Mercantile
Bedford Post Office
Kathy Barge