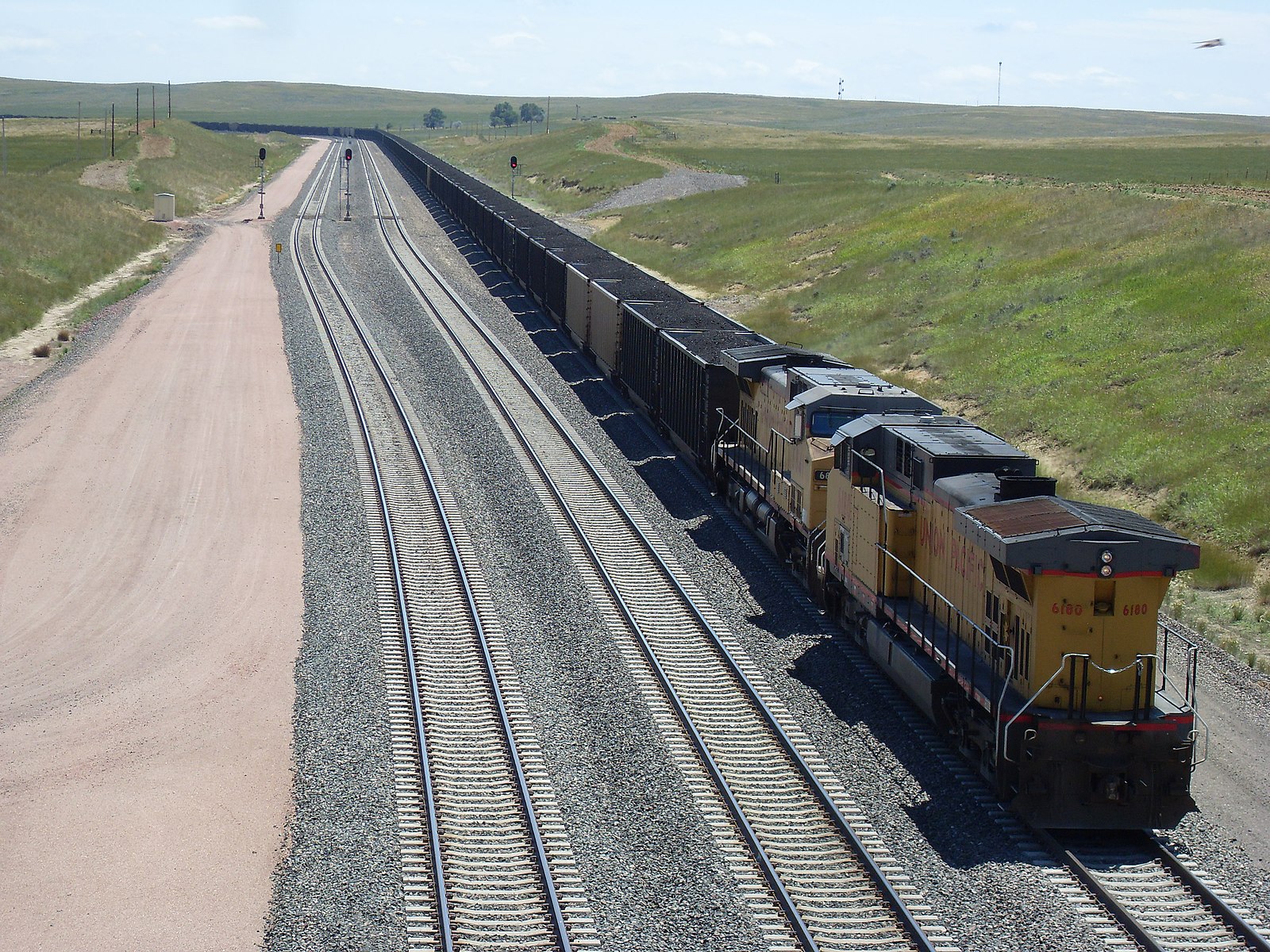 By CJ Baker
Powell Tribune
Via- Wyoming News Exchange
POWELL —Talking about climate change in Wyoming — where roughly half of the state government's revenue comes from fossil fuels — can make for a "tough conversation," Bill Barron admits.
But for the second time in four years, the regional coordinator for the Citizens' Climate Lobby toured the state to promote "climate solutions," visiting Casper, Sheridan, Lander, Pinedale, Cody and Powell.
Barron, who lives in Salt Lake City, believes it's getting easier to discuss the topic in Wyoming, "but there's definitely resistance."
The nonpartisan, nonprofit group's volunteers in Wyoming — who are among some 210,000 volunteers across the country — have encountered some of that resistance when reaching out to their elected officials.
"I hear on this tour … just frustration about feeling not heard, sending emails to their legislators at the state level and getting just not a really thorough response," Barron said during a stop in Powell last week. "And what I say to that, and what CCL [Citizens' Climate Lobby] would say is, just don't give up. … This is too important to not let your leaders know how you feel about it."
When Barron visited Wyoming back in February 2020, he and the CCL were focused on persuading Congress to pass the Energy Innovation and Carbon Dividend Act. The bill would place a new, economy-wide tax on carbon, assigning a cost to the greenhouse gasses emitted from the burning of fossil fuels with the intent of incentivizing a switch to clean energy.
However, after inflation and the war in Ukraine dramatically drove up energy prices, Barron said it's not the right time to push for a new fee on carbon.
While the policy remains the CCL's top priority, "the timing is wrong," he said.
Instead, Barron is currently focusing on Wyoming's opportunities to generate more clean energy.
Between the Inflation Reduction Act, CHIPS and Science Act, and infrastructure bill, Congress has set aside some $500 billion for clean energy technology, Barron said, including for carbon capture and sequestration and nuclear energy.
"There's a lot of money in renewable energy that, if Wyoming chooses not to take advantage of, other states will," Barron said, "because the money's there and the demand's there."
He noted that investment in and use of renewable energy is increasing, while the demand for coal, for example, has been sinking rapidly.
"What I'm trying to convey in this tour is, like it or not, [these are] the trends that are happening with fossil fuels. And propping it up in the state, if that's what you choose to do, it's not going to last long," Barron said, worrying that resisting renewables is "setting the state up for a financial cliff."
Other priorities for CCL include streamlining governmental permitting for energy projects, encouraging consumers to upgrade to more efficient electric devices like heat pumps and induction stoves, and promoting and preserving forests.
The group works in a nonpartisan manner, specifically seeking out conservatives to join its climate cause.
The CCL's belief is that only solutions supported by both Democrats and Republicans will stand the test of time.
"It can be really hard sometimes, but it's super rewarding when you listen to somebody and let them share their views, and … by doing that you find this space where there's, usually, a place you can agree on," Barron said.
He recalled a conversation with a rancher in rural Utah who didn't buy the idea that humans are behind climate change, but pointed out solar panels he'd recently installed because they offered cheaper power.
And Barron thinks there's a positive trend overall.
"When we first went and would lobby … the responses were, 'Climate change isn't happening' … and it was tough to hear that," Barron said, but conversations now tend to be more oriented toward climate solutions.
"You realize that every meeting that you do — even if you don't feel like you're making headway — they're important meetings," he said. "Because it builds upon them for the next opportunity."
For more information, visit citizensclimatelobby.org.
Let us know what you think!
Tagged:
Bill Barron
Citizens' Climate Lobby
Energy Innovation and Carbon Dividend Act