Independent Obituaries: August 12, 2020
The following obituaries appeared in the August 12, 2020 edition of the Star Valley Independent.
For more area obituaries visit Schwab Mortuary.
For historical obituaries and more resources, visit the Star Valley Historical Society.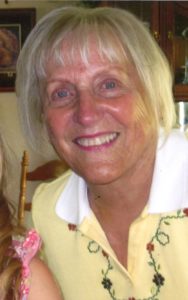 Harriett Marion Dair Parks, 85, passed away peacefully in Evanston, Wyoming on August 5, 2020. She was born on April 9, 1935 in Burbank California to Armand K. and Marion (McQuigg) Dair.
On June 28, 1958, she married Brian D. Parks in Vista, California. He preceded her in death on January 20, 2008.
Mrs. Parks loved her family and enjoyed spending time outdoors with them hunting and fishing. She was a dedicated homemaker. She enjoyed finding antiques and was a very accomplished artist in the mediums of oil and acrylic painting. She served her community as an EMT and Search and Rescue team member in Star Valley, Wyoming.
She is survived by her children: Brian A. (Francine) Parks and Julie (Gary) Badura; grandchildren: Melanie Daley, Kyle Badura, Eric Badura, and a great granddaughter, Blayke Daley; and her sister, Florence Akkerman.
She is preceded in death by her husband, Brian D. Parks, a son, Steven and a grandson Stevie.
In accordance with her wishes cremation has taken place. A celebration of her life will be held at the Amesville Cemetery, near Etna on August 14, 2020 at 2 p.m.
In lieu of flowers donations to a local hospice organization or Senior Citizens in her honor would be very appreciated.
Online condolences may be given at crandallfhevanston.com.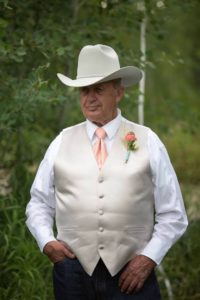 John "Jack" Harold Weber died on August 6, 2020 peacefully in his home after a long period of dementia related health issues.
Jack was born November 30, 1937 in Cheyenne, Wyoming to Gladys and John Weber. As a small child they lived on the now historic Kite Ranch on the Laramie plains. These were Jack's formative years of childhood. He was the oldest child of 4, with 3 more children to come later. He became a man at an early age helping his father provide for the family. At age 8 he drove the team of horses to get the mail which was miles from the house. They would travel to Rock River 25 miles away to attend church services, sometimes by sleigh. He received his Baptism and first Holy Communion at Holy Rosary Cathedral in Cheyenne. His Catholic faith was a large part of his life.
Being so far from town they were home schooled by their mother. Those years were difficult on the family with harsh winters and at times he was the man of the family. During the 1949 blizzard Jack was 11 and his dad broke his leg. These times would shape the type of man Jack was, honest, hardworking, and dedicated to his family.
At that time children of high school age could not be homeschooled, so his parents had to find a place where the children could go to school. They found their forever home on Lyons Valley Route in Lander, Wyoming. He was active in FFA and 4-H, but life on the ranch took up most of his time.
He graduated from high school in 1956 and in January of 1957 he signed up for the Navy. He worked as a pump man in the engine room of the USS O'Brien for four years.
After getting out of the Navy he went to work on a cable tool rig drilling oil wells on Green Mountain and Derby Oil Field near Jeffrey City. On May 15, 1963 he married the love of his life Pat in Lander, Wyoming at the Holy Rosary Catholic Church. He took a job pumping a small oil field with Pat as his helper pulling service pumps. In December of 1963 they welcomed their first child and daughter Lori Ann Weber who was born in Casper, Wyoming.
In 1965 they moved to Lander where Jack worked for US Steel operating pumps. Their son James Lee Weber was born in 1966 in Riverton, Wyoming.
In 1967 Jack and Pat decided to go into business for themselves and set their roots in Jackson, Wyoming. This is where Weber Drilling was started and would become his livelihood for over 50 years. In 1969 their third child, Roy John Weber was born in Jackson, Wyoming.
The early years of their business he was the driller and pump installer. Jack did not want to be 'just a hole puncher', he wanted customers to be happy with the work they provided. He accomplished more than that though, he would also build great relationships and leave lasting memories with all that were fortunate to know him.

Jack was President and Director of the Northwest Region of the Wyoming Water Well Association. He was a strong supporter for higher professionalism in the Drilling & Pump Industry and appeared in front of the Wyoming Legislature to enact licensing laws in Wyoming. He was a member of the Knights of Columbus and the Elks Club for 37 years.
Jack's biggest joys in life came from spending time with his family, both immediate and extended. He loved horseback riding, fishing, hunting, and spending time attending his children and grandchildren's activities. His passion for horses was shared by his granddaughters who were blessed having him at the arena opening gates and watching them barrel race. He also enjoyed being on "the mountain" and moving and branding cows with his brother Ron.
Jack is proceeded in death by his mother and father John and Gladys Weber, brother Corky Weber and sister Evelyn Asay.
He is survived by his wife Patricia Anne Weber, daughter Lori (Craig) Hillman, son James Weber, and son Roy (Michelle) Weber. Sister Roseva (Glen) VanPatten and Peggy (Gary) McColl, Brothers Ron (Becki) Weber and Dale Weber, numerous nieces and nephews, eight grandchildren: Rheanne (Scotty) Boren, Jason Meyers, Chris Weber, Chelsy (Hadley) Bray, Curtis Weber, Kally (Mischa) Dziezyc, Brendon Weber, Baillie Hillman, five great grandchildren: Quinten Meyers, Hayden and Haze Bray, Alaina and Cooper Boren.
Flower services provided by Just Imagine 307-276-5410
Funeral Services will be held Friday, August 14 at Our Lady of the Mountains Catholic Church, 4:30-6:30 p.m. viewing and 7 p.m. mass.
Memorial Services will be held Saturday, August 15 at the Jackson Hole Highschool Football Stadium at 11 a.m. followed immediately by graveside burial at Elliott Cemetery.
A Luncheon will follow at the Weber residence, 1305 Gregory Lane in Jackson, Wyoming. Please come and join the family for a celebration and sharing of memories of Jack's life.
Tagged:
Harriett Marion Dair Parks
John "Jack" Harold Weber
Star Valley Obituaries
Wyoming obituaries