Independent Obituaries: August 14, 2019
The following obituaries appeared in the August 14, 2019 edition of the Star Valley Independent.
For more local and regional obituaries, please visit Schwab Mortuary.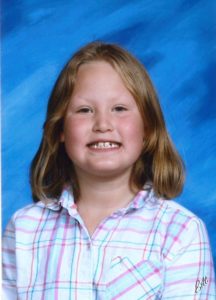 Annalyse Rose Bell, 8 years old, passed away at home on August 5, 2019 surrounded by her family due to a choking accident from a quiet family dinner. Annalyse was born in Winnemucca, Nevada on July 31, 2011 at 2:18 p.m. to Ashley Bell. She lived in Battle Mountain, Nevada until April 2018 when her mom decided to move back to the valley, she grew up in. This is where she gained more people to love her.
Her family grew to include her dad, brother, sister, and unborn baby brother, along with her mom. She was always happy and full of life. Ready for anything that would happen for the day or any surprise her parents would throw her way. She is going to be dearly and deeply missed by many people as she touched everyone that she knew. Her hugs are what she will be most remembered for by the people that she came into contact with. She is survived by her parents, Ashely Bell and Kenny Luthi, brother and sister.
Her grandparents, Danny and Audra Bell, and uncle Danny (Sarah) Bell Jr., along with her cousins Tristen, Krysta, and Peyton Bell, and a great number of extended family and friends. Annalyse is preceded in death by her great grandma Patsy Bell; along with many other extended family members. Funeral services are to be held on Tuesday, August 13, 2019 at the Freedom Ward Chapel at 1:00 p.m., with a viewing prior to the service from 11:00-12:45 p.m.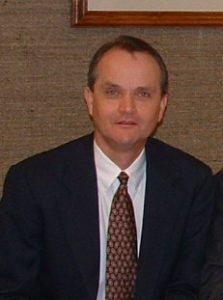 Bruce Walker Sabey passed away at his home in Kent, Washington on June 24, 2019 from Pancreatic Cancer. He was born on June 25, 1950 in Afton, (Star Valley) Wyoming to Soren Glenn Sabey and Fern Walker Sabey. He graduated from Star Valley High School in 1968 where he served as Student Body President and participated in football and basketball, both of which took Class A State Championships his senior year. He loved growing up in Star Valley and enjoyed fishing, hunting, sports and being with his friends. He graduated from Brigham Young University April, 1974 with a B. S. degree in Business Management. He married Deanne McCausland in the Salt Lake Temple on December 10, 1974. They made their home in Washington where Bruce was employed with the Weyerhaeuser Company for almost 44 years before retiring in February, 2018.
Bruce was an active member of The Church of Jesus Christ of Latter-day Saints and spent his life in service. He served a two-year mission in the Gulf States Mission 1969 – 1971 and continued to serve in numerous positions throughout his life. He was humble but had a strong testimony of Jesus Christ and exemplified that testimony in his service, devotion and love to his church, family, friends and neighbors. He was preceded in death by his parents and his sister, Sandra Sabey. He is survived by his wife, Deanne and their children, Jesse Mac Sabey, Michael Beau Sabey, and Lorie Ann (Justin) Clegg, and his brother Dean (Jerris) Sabey. He loved spending time with his grandchildren, Anna Fae Sabey, Addison Lorena Sabey, Bentley Jude Clegg, Grayson Max Clegg, and Naomi Olivia Clegg. Hannah Afton Clegg was born after his death on July 10.  His quiet and steadfastly loyal presence will be sorely missed. We treasure the memories, experiences and example he gave us.  Graveside Services will be held on July 26, 2019 in American Fork, Utah. Interment will be at American Fork Cemetery. Memorial Services will be held on August 3, 2019 in Kent, Washington.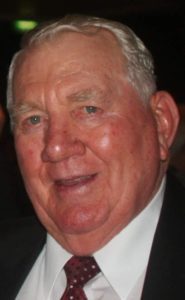 Richard Dimond Petersen, 86 years old passed away on August 9, 2019 while holding hands with his sweetheart JoAnna Petersen at Maple Springs of Logan, Utah.  Dick was born on February 10, 1933 in Bingham Canyon, Utah. Son of Raymond and Afton Petersen, he was the second of nine children. He was preceded in death by his parents, two sisters Jane and Afton Jeanne and by his brother Lannie. His family moved to Cokeville, Wyoming in 1947 where he worked on the family ranch. He graduated from Cokeville High School in 1951. Richard Served in the U.S. Army from 1953 to 1955 in the 6th Infantry division and the Big Red One in Germany.
He married the love of his life on July 22, 1953, they were later sealed in the Logan Temple on Mar 4, 1962. Together they raised eight Son's, Rick (Dori) Petersen of Palmdale, California, John (Rebecca) Petersen of Orem, Utah, Michael (Gwen) Petersen of Vernal, Utah, Brent (Megan) Petersen of Wheatland, Wyoming, Mark (Erolyn) Petersen of St. George, Utah, Kent (Kathy) of Ogden, Utah, Rob (Misty) Petersen of Spanish Fork, Utah and Jeff (Velvet) Petersen of Auro, Colorado. They have 31 Grandchildren and 42 Great Grandchildren and many nieces and nephews. He is survived by Shirlee(Joe) Deromedis of Alpine, Wyoming, Robert (Carol) Petersen of Cokeville,Wyoming, Pete (Gwen) Petersen of Cokeville, Wyoming, Kathy (Will) Jenkins of Alpine, Wyoming, Dot (Bill) Colwell of Colorado.
He was a life long member of The Church of Jesus Christ of Latter-day Saints, Richard and JoAnna served a Mission in Illinois from 1992 to 1994, after returning from his Mission he retired from the ranch where he enjoyed going on trips with his family and many cruises of which the last one was through the Panama Canal. He enjoyed many hunting trips and watching all of their Son's basketball and football games, and they continued to watch many football games from their own front porch. Funeral services will be held on Wednesday August 14, 2019 at the Cokeville Ward Chapel, 753 East Main, Cokeville, Wyoming 83114. A viewing will be held from 9:30 a.m. to 10:45 a.m., followed by the Funeral at 11 a.m. Interment will be at the Cokeville Cemetery.
Kenneth Lee Crane passed away at Intermountain Medical Center on August 4, 2019 at the age of 78.
Kenneth is predeceased by his mother Beverly Luretta Brewer Crane and his father Kenneth Merrill Crane.
Kenneth was born in American Fork, Utah. He served eight years in the United States Air Force. Ken was an avid skier and was on the ski patrol at Brighton ski resort. Ken also loved fishing, hunting, and playing golf. Later in life he enjoyed spending time at his cabin in Afton, Wyoming.
Kenneth is survived by his loving wife of 51 years Kathryn.  Kenneth is lovingly remembered by his son David and wife Pam Crane, son Ken Crane, son Justin and wife Katie Crane, daughter Karen and husband Steve Delgado; his five grandkids Whitney, Garrett, Lauren, Kylie and Xander; sister Susan Welsh; nephew Jason Welsh and niece Audrey Machado.  A celebration of life and private burial was held at Afton cemetery on August 10.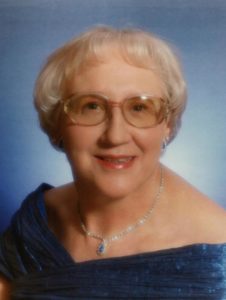 Nedra Hale Alleman the sweetest kindest person you will ever know passed away peacefully on August 6, 2019 at the home of her daughter in Utah. Funeral services will be held on Saturday August 10, 2019 at 11:00 a.m. at the Afton 3rd Ward Chapel. Nedra was born on October 20, 1934 to Vosco Lester Hale and Della Hoops. She was the fourth daughter of seven children. Arlene, Margene, Charlotte, Nedra, Darrel, Duane and Allen. While attending Rick's College she meant the love of her life on a blind date, Douglas George Alleman. They married on July 1, 1957. Giving birth to four wonderful children David, Jim, George and Louise. The world has lost a special loving sole, giving and honorable. One who should be learned from her ability to make everyone feel special and loved. Nedra has been a devoted wife and mother, loving grandmother and great grandmother. To be close to her was a learning experience for passion and charity. She gave life to everything she touched. She was an artist with cloth and yarn leaving no room for error. Making clothes for her great grandchildren before they are born. Letting them know they are loved by a special lady they will never have the honor of meeting. Nedra is survived by her children Jim (Donna), George, Louise (Kevin). Her grandchildren Eddie, Nakkia, Matthew, Britany, Collin and Nicholas. Her great grandchildren Xander, Gabe, Landon, Leslie, and Brooke. She was preceded in death by her husband Douglas, her son David, her parents Lester and Della and her sister Arlene. She has touched all of our hearts and will be forever missed.
Tagged:
Annalyse Rose Bell
Bruce Walker Sabey
Kenneth Lee Crane
Nedra Hale Alleman
Richard Dimond Petersen