Independent Obituaries: August 18, 2021
The following obituaries appeared in the August 18, 2021 edition of the Star Valley Independent.
For more area obituaries, please visit Schwab Mortuary.
For more resources including headstones, please visit the Star Valley Historical Society.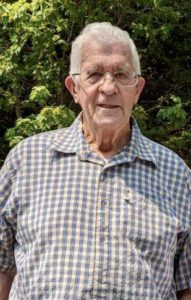 John Wayne Smith was born August 27, 1938 in Worland Wyoming, the second of five children born to John James Smith and Amy Evelyn Goehring Smith. He passed away peacefully in his Star Valley Home on August 9, 2021 with his loving family by his side.
John's dad was working in a sawmill in the Big Horn Mountains and they were living in a work camp near Meadowlark Lake. It was quite a journey down the mountain to Worland so John could be born in a hospital.
John's dad worked construction. He and Amy and their family traveled to wherever the jobs were living in many places in Wyoming. In 1951, they moved to Irwin Idaho where John's dad worked on the Palisades Dam. John attended 7th and 8th grades in Irwin. He rode the bus to Idaho Falls and later to Ririe during his 9th and 10th years of schooling.
John's older sister Joan was born in Basin Wyoming. His younger brothers and a sister, Bill, Patsy & Craig were born in Rock Springs, Thermopolis and Afton respectively. In 1955 the family moved to Jackson and soon after John started working for Lower Valley Power & Light Company. In 1957 he graduated from Jackson Wilson High School.
John met Carole Benson when he was a senior in high school and she was a freshman. They dated for about 3 years before getting married in 1960. To this marriage were born 4 children – Connie in 1962, Kathy in 1965, Doug in 1966 and Janice in 1968.
This family has lived an adventurous life. While John was working, the family would go "play." – hiking trips to Hidden Falls; swimming in String Lake, going to Astoria Hot Springs to swim; picnics to many of the special places around Jackson Hole.
On weekends, when John was available, they went fishing, boating on Jackson Lake, snow mobiling, and weekend trips to visit historical sites or family and friends living in other places. They nearly always took a trip during the school "spring break" – Disneyland, crabbing on coast of Washington, Lake Powell, and Death Valley California plus many other places.
John worked for Lower Valley P & L for over 35 years. His work with LVP&L involved countless hours of power line patrol – sometimes on snowshoes along the Flagg Ranch line. He also worked through the really bad winter freeze of 1978 when the temperature got down to minus 63 degrees. The power company crews worked in this extreme cold for 32 hours straight, having to take 15 minutes shifts taking turns warming up.
Over the years, John took sub-contract jobs with Teton National Park, including retiring the overhead telephone lines, cleaning up the destroyed overhead power lines following the Flagg Ranch fire, testing transformers for PCBs and trimming trees in the Grovont campground.
Around 1989 John retired from LVP&L and worked 2 years at other jobs; drove a tour bus for Powder River Bus Tours, groomed snowmobile trails for Togwotee Mountain Lodge, and did landscape restoration for some Lower Valley sites. He was offered a job in Powell Wyoming in 1991 and worked there for 4 years 1st as a Line Superintendent and then as Manager.
John and Carole returned to Jackson in 1995 and John went back to work part-time for LVP&L. He retired again in 2000 and he and Carole started going to Arizona for parts of the winters. For the next few years, they worked for a few months each winter as volunteer campground hosts for Arizona State Parks.
John and Carole served a 6 month mission to the Martin's Cove Mormon Handcart Center near Alcova Wyoming in 2000. They returned home to Jackson and sold their home and built a new one at Star Valley Ranch.
In 2008 John and Carole went to South Africa with Rick and Linda Taylor with a group of quilters to help Zulus with their quilting business. They continued to go south for several winters, but stopped doing that in about 2017.
John was always happy to serve others, even helping several different families move to Utah or Missouri or just across town. If you needed a helping hand, he would do what he could to help. John was loving, generous and selfless. He was also quite a prankster with an amazing sense of humor.
John saw a really nice horse collar mirror that his uncle had made and decided to try it himself. He ended up making many of these for family and friends. He learned to flint knap and made some beautiful arrowheads. He got a lathe and started wood turning; making bowls, lamps, candlesticks and much more. He also started making some very nice barnwood picture frames.
The end of 2020 was the beginning of a decline in John's health. He underwent double bypass heart surgery in January of 2021. He had to slow down a lot as he didn't have the energy to do all of the FUN things he used to do – hiking, fishing, etc.
John is deeply loved and will be greatly missed by many. He leaves his wife of 61 years, Carole, four children and their spouses, 13 grandchildren, and five great grandchildren.
Funeral Services were held Monday, August 16, 2021 at the Cedar Creek Ward Freedom Chapel at 11 a.m. with a viewing from 9:30 – 10:45. Burial was at 4 p.m. in Jackson at Aspen Hill Cemetery.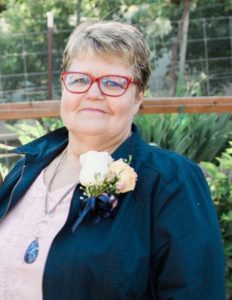 Kathi Diane Walton, 64 of Star Valley, Wyoming lost her battle with Leukemia on August 13, 2021 at the Idaho Falls Community Hospital surrounded by family.
Kathi was born October 25, 1956 in Tacoma, Washington to Donald Edwin Reich and Roberta Arlene Locke. She grew up and would graduate high school in Yakima, Washington. She then went on to attend Nursing School in Idaho Falls, Idaho and obtained her Nursing degree. After working in her nursing career for a short time she chose to serve a mission for The Church of Jesus Christ of Latter-day Saints and was called to the Edinburgh, Scotland mission.
On September 21, 1989, She was married and sealed to Brian Elwood Walton in the Idaho Falls Temple. She became a mom on that date to Mialisa and Trever Walton. Later to that union were born Laura, Adam, Rebecca and Heather Walton. Kathi and Brian made their home in Idaho Falls, Idaho, and later moved to Star Valley, Wyoming where they would raise their children.
She was an active member of The Church of Jesus Christ of Latter-day Saints. Kathi loved the gospel and loved serving others. Kathi had the biggest heart and knew how to make you feel like one of her own. She loved people and especially making them laugh. She was always looking for opportunities to pull pranks on anyone and everyone. Kathi knew how to lighten your darkest days and make you feel loved and cherished. Through all of her darkness she was able to find the light and be positive no matter the trial.
Kathi loved her children more than anything and would always brag about their achievements and how extremely proud of them she was. She absolutely adored being a grandma and spoiled her grandchildren every moment she got.
Kathi is survived by her children, grandchildren; Mialisa Tesch, Trever and Bre Wood, Laura and AJ Bremer, Adam and Kourtnee Walton, Rebecca and Spencer Crowther, Connor Tesch, Landon Tesch, Addison Tesch, Avery Tesch, Daxton Wood, Ellie Wood, Grayson Wood, Tyler Bremer, and Carson Bremer. She is also survived by her niece and nephews and their children.
She was Preceded in death by her parents, Donald and Roberta Reich, Brother Donald Reich Jr., Sister Kim Bailey and Daughter Heather.
Funeral Services will be held on Saturday, August 21, 2021 at 12 noon in the Afton Tabernacle. A viewing will be held on Friday, August 20, 2021 from 6-8 p.m. and on Saturday from 11-11:45 a.m. prior to the service at the church.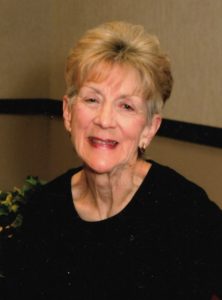 LaRue Campbell Bennett passed away on August 12, 2021 at her home in Marbleton, Wyoming. LaRue was born to Rulon Chester Campbell and Nellie Maurine Thurman on September 7, 1933 in Afton, Wyoming at the home of her grandparents. She was the oldest of five children. The first two years of her life were spent living in a log cabin on the family farm. They later moved to Afton where LaRue attended all 12 years of school. She graduated from Star Valley High School in 1951 and participated in orchestra (playing the violin), yearbook, school plays, Pep Stars, and seminary. LaRue spent several years participating in many 4-H food clubs where her love for Home Economics began.
LaRue attended The University of Wyoming on a Home Economics scholarship. She was a member of the Kappa Kappa Gamma Sorority and enjoyed life in the sorority house, attending ball games and singing the pep song "Cowboy Joe" ( which she later loved teaching to her children). Upon completion of her degree in 1954, she accepted a contract to teach Home Economics in Big Piney, WY. Little did she know that would also include teaching girls P. E. While in Big Piney, LaRue met and dated Rodney S Bennett Jr. They married on August 19, 1956 and made their home in Big Piney, later moving to their home in Marbleton where they raised their family. They became the parents of seven children. They later divorced.
LaRue was a lifelong resident of Wyoming, and dearly loved all things Wyoming. She enjoyed gardening, reading, traveling, teaching piano lessons, and homemaking. Above all, her greatest joy was being a mother. She cherished each and every day spent with her children and grandchildren. She was an active member of the Church of Jesus Christ of Latter Day Saints, and was committed to serving those around her, exemplifying the teachings of Jesus Christ. She will be greatly missed by all those who knew and loved her.
LaRue is survived by her seven children Mark Rodney, Elyse (Jeff) Bartschi, Jan (RL) Bell, Grant Rulon (Rosi), Eric Campbell (Diane), Amber (Michael) McCullough, and Corey David (Melanie) as well as 17 grandchildren and five great-grand children and siblings Ferrell, Loretta Zurick, Fredric, and Evelyn Godfrey.
Funeral services will be held Friday, August 20 at 1:00 p.m. at the Church of Jesus Christ of Latter Day Saints meeting house in Big Piney with a viewing from 11:00-12:45. Interment will follow in the Plainview Cemetery.
Matthew Clinton McNeel, age 48, passed away August 15, 2021.
Matt was born in Huntington Beach, California on June 12, 1973, to Penny Heap McNeel and Raymond Waugh McNeel. He grew up a happy boy who loved adventure. He grew into a man who still sought after it. Matt enjoyed riding bikes of all kinds, fishing, camping, working, and spending time with friends and family. He was an excellent carpenter, landscaper, mechanic, and all-around handy man. If you needed it done, he could do it.
He loved his family fiercely and was loved just as fiercely in return. He would give you the last dollar in his wallet and the shirt off his back if you needed it. He was a little rough on the outside but on the inside, was a precious gem. He was easy to love and could always make you laugh or smile.
Matt was preceded in death by his father, Raymond Waugh McNeel, maternal grandparents; Forrest Joel Heap and Nada Jean Taggart Heap, paternal grandparents; Glidden McNeel and Elizabeth Hibben McNeel. Matt is survived by his mother; Penny Heap Lowe (Allen), sisters; Amy Chord (Rodney), Audra Shumway (Todd), Jana Bryant (Bill), his children; Natalie Jensen, Taylor Lowe, Boston Lowe; and 11 nieces and nephews.
Family memorial services will be held in Logan, Utah Monday August 23, 2021 at 10 a.m. Viewing will be at 10 a.m. at the Allen-Hall Mortuary. Interment will be at The Logan City Cemetery.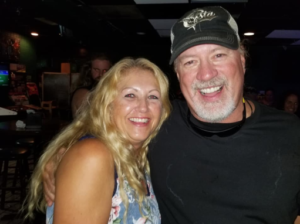 Rick Wolfley was born on July 9, 1962, in Afton, Wyoming to Elmer and Rayma Wolfley of Etna, Wyoming. He grew up in Star Valley and attended Star Valley schools.
He lived in Perdito Key, Florida, and was part owner of the Purple Parrot Bar, where he enjoyed playing bass guitar in a band named Gary Story and the Bad Habit.
He died in Florida on August 6, 2021, and was preceded in death by his father Elmer Wolfley and brother Craig Wolfley.
He is survived with great love by his girlfriend, Robin Aragon, mother Rayma Wolfley, brothers Dan (Debbie) Wolfley and Kim (Janet) Wolfley, sisters Larra (Jim) Hoffman and Cindy (Bob) Armstrong, as well as dozens of nieces, nephews, extended family and friends.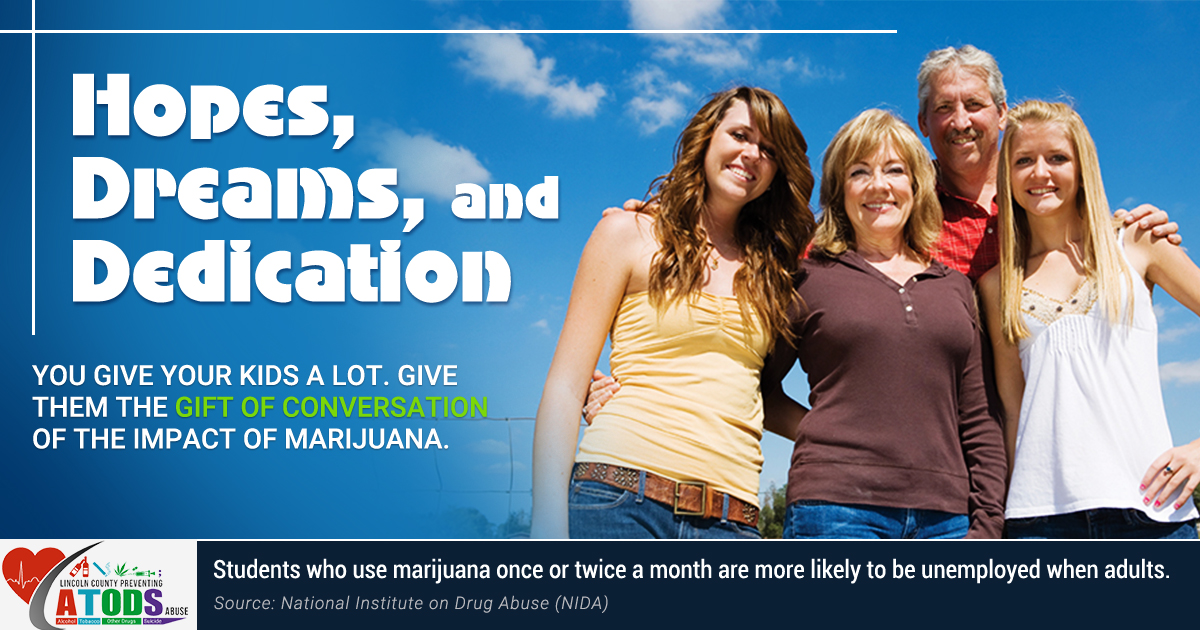 Let us know what you think!
Tagged:
John Wayne Smith
Kathi Diane Walton
LaRue Campbell Bennett
Matthew Clinton McNeel
Rick Wolfley
Star Valley Obituaries
Wyoming obituaries