Independent Obituaries: August 2, 2023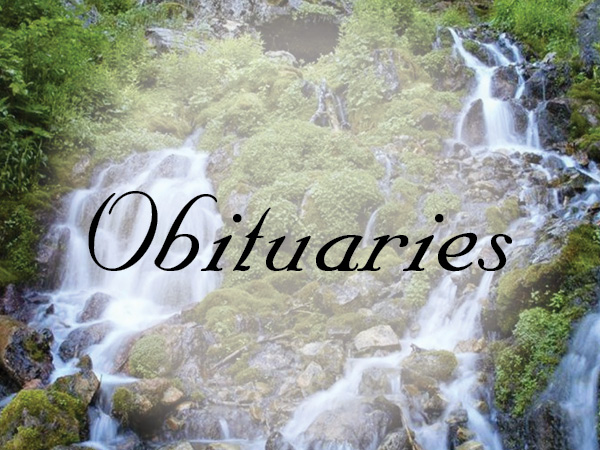 The following obituaries appeared in the August 2, 2023 edition of the Star Valley Independent.
For more area obituaries, please visit Schwab Mortuary.
For more resources including headstones, please visit the Star Valley Historical Society.

Fred Suloff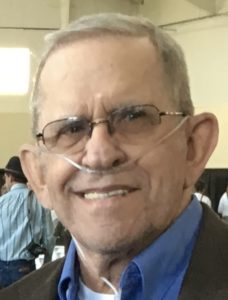 Fred Stuart Suloff, 84, passed peacefully at his home on Friday, July 28, surrounded by his two sons.  Fred was born at home in Pennsylvania, to Dorthea Bessie and Edward James Suloff in 1938.  Fred moved out of his parents' home when he was 14 and lived in a boarding home while he finished high school in Delaware.  He met the love of his life, Gail Elizabeth Jamieson, while in high school and they married in 1961.  They were married only a few months when he was drafted into the Army where he was part of the 173rd Airborne and spent a good portion of time stationed in Okinawa, Japan.  He impressively made 52 jumps out of "perfectly good airplanes".  Fred was a mechanic by trade and owned and operated his own service station in Delaware before moving west.  Fred had gone hunting in Star Valley in the mid-seventies and wanted to leave the east coast, so he and Gail packed up a Ryder truck and moved out west with their sons in 1979.
Fred was employed by B&H Chevrolet for a short while before starting his own auto repair facility in Afton.  The business quickly grew, and Fred built a new building in 1983, which is now the present location of B&H Auto Repair. As fate would have it, Dirk Hillyard, the grandson of Fred's first employer in the valley, would eventually buy the family business after 33 years of operating.  Fred's son Mark joined his father in 1985 and they were fortunate to work alongside each other for many years before Mark assumed operations. Fred added a small wrecker in the early 80's and the towing and recovery business grew and became a passion for him.  The towing business was sold to Shawn Nelson in 2013.  When Shawn and his family took over the business, they kept the name "Suloff's" and if you need towing or recovery work today, you'll find Suloff's Towing to be the local provider.  Fred and the family were honored and taken aback by Shawn's decision to keep the name.  Shawn simply replied, "there's been one tow company to call for 30 years".
Fred loved to hunt and fish and had a passion for softball where he watched his boys, developed many friendships, argued with a few umpires, sponsored many teams, and was involved in the local league for many years.  He was inducted into the Wyoming Softball Hall of Honor in 2004.
Fred was preceded in death by his wife Gail.
He is survived by his sons Mark (Stephanie) of Afton and Jeff (Annette) of Laramie, his brother "Buzzy" of Delaware and sister "Tiny" of Pennsylvania.  He deeply loved, shared many great times with and was loved by his five grandchildren, Marcie, Kurtis, Karlie, Colin and Delaney.  He was also blessed with 10 great grandchildren; the 10th being born just a few days before his passing.
While Fred had many close friends and many that cared for him, he never wanted to be the center of attention and did not wish to have a service; the family will celebrate and honor his life at a later time.
In lieu of flowers, the family asks that donations be made to the hospice providers in Star Valley or your local hospice facility.

Jac Horton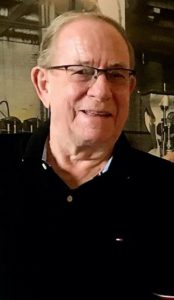 The family of Jac Milton Horton will have a funeral service on Saturday, August 12, 2023 at 11:00 am at the LDS 2nd Ward, 347 Jefferson St., Afton, Wyoming. Prior to the service, a viewing will be held 10:00 -10:45 am. Friends and family are invited to attend and celebrate his amazing life.
On July 27, 2023, Jac, loving father, brother and friend, passed away peacefully with his children at his side. Jac and his twin brother, Jon, were born on November 9, 1940, in Afton, Wyoming to Jack C. Horton and Elaine Gardner Horton. Jac was a born leader.  His skills to lead were illustrated by example as Student Body Class President, an Eagle Scout, lead trumpet in KHS band, quarterback of the football team and Captain of the basketball team. He and Jon graduated from Kemmerer High School in 1959.
Jac attended the University of Wyoming on a music scholarship until he received the call from Uncle Ronald Call to come to southern California and join him in building Sav-On Drug stores (now part of Walgreens).  Some of Jac's virtues were his easy and sociable personality. He had the gift of conversation, and it was not uncommon for him to engage with everyone he met, even in passing. There were no strangers to Jac, only friends.
Jac served in the US Army National Guard from 1965-1969 with an honorable discharge. He married Wendy Lockhart on October 23, 1965, and they raised a daughter and son, Kristy Elaine Alexander and Todd Alan Horton. Family was everything to Jac and he said they were the best thing that ever happened to him, and he couldn't be prouder of the people they became as adults.
Jac had a passion for work and managed several of the Sav-On branches in southern California and was called on to lead the expansion in Houston, Texas culminating in 40 years of service. Jac was known for his generosity, his positivity, his altruism, his sense of humor, and his energy and devotion to helping others. He was known for his love of laughter and his practical jokes.
All sports were Jac's hobby, but basketball was his special passion. If he didn't answer his phone in March, you knew automatically he was preoccupied by Semi-Finals games. He also enjoyed golfing and fishing in his beloved home area of Star Valley, visiting whenever he could. When he retired from Walgreens, he spent summers at the family's homestead house in Afton.
Jac had an incomparable loyalty to God, family and country. He loved engaging in political debates, and openly shared his faith in God. Even in his last days of life he was bearing testimony of his constant companion with his attending health care practitioners.
Jac is preceded in death by his sister Patricia Joy (Patty) Potter. He is survived by his former wife and dear friend Wendy, children, Kristy, Todd, Amanda, Kawai, Jack, his twin brother, Jon R. Horton, and his sister Stormy Bea Burns. He has many nieces, nephews and cousins throughout Wyoming, Texas, Colorado, Utah and South Carolina.
In lieu of flowers, donations can be sent to Schwab Funeral Home, PO Box 1121, Afton, WY 83110.
Denalee McKenna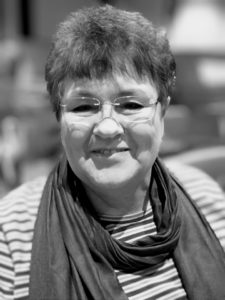 Denalee Heiner McKenna, born to Charles Delbert and Velda Hunsaker Heiner on November 24, 1946, in Afton, Wyoming, passed away on July 24, 2023, at the age of 76, in Ammon, Idaho. She was the fourth of ten children.
Being raised on a dairy farm in Bedford, Wyoming, she grew up milking cows, even on frigid Star Valley winter mornings, raking hay in the summer and taking care of her younger siblings, making them cakes and cookies and perming and cutting their hair.
Denalee graduated from Star Valley High School and attended Ricks College in Rexburg, Idaho. While in Rexburg, she met Larry McKenna and they were married on April 26, 1968, and later sealed in the Rexburg Idaho LDS temple.
Denalee and Larry had three beautiful daughters, Nikki, Krista and McKell, who later provided her with three wonderful grandchildren. She loved her grandchildren so very much, always making sure everything was okay with them.
Denalee was a member of The Church of Jesus Christ of Latter-day Saints, had many callings, and enjoyed attending the temple. She worked at a drugstore and bank for a short time, but was grateful to be a stay-at home mom most of her life. She was a wonderful homemaker. She enjoyed crocheting, sewing, making dolls, cooking, traveling, and being with family.
Denalee and Larry lived in Rexburg, Idaho, for most of their lives, moving to Ammon, Idaho in 2017.
Denalee was known for her kind and loving nature. She loved people. She was a second mother to her younger siblings, nieces, nephews, and others. Her wise words, advice, and love were valued by many. She had a great sense of humor and loved to laugh. She was a hard worker and approached everything she did with dedication and determination.
Denalee will be dearly missed by her family and friends. Her memory will forever be cherished by those who had the privilege of knowing her.
Denalee is survived by her daughter, Nikki McKenna of Ammon, Idaho; daughter, Krista (Kim) Pope of Kuna, Idaho; daughter, McKell McKenna of Idaho Falls, Idaho; step-daughter, Jodee (Wes Gross) Mackay of West Jordan, Utah; daughter, Lynette McKenna of Saratoga Springs, Utah; granddaughters, Kendra Pope and Addison Voss; grandson, Aiden Voss; sister, Ranae Vander Linden of Sandy, Utah; sister, Patsy Garner of Ammon, Idaho; sister, Sheila (Paul) Jenkins of Ammon, Idaho; brother, Scott (Paula) Heiner of Green River, Wyoming; sister, Jill (Charles) Thompson of Bountiful, Wyoming; and sister, Lisa (David) Drollette of Moscow, Idaho.
She was preceded in death by her father, Charles Delbert Heiner, mother, Velda Heiner, husband, Larry C. McKenna, brother, Terry Heiner, sister, Linda Lawrence, brother, Kelly Heiner.
Graveside services will be held at 11:00 a.m. Saturday, July 29, 2023, at Archer-Sutton Cemetery. The family will visit with friends Friday evening from 6:30 to 8:00 p.m. at Wood Funeral Home East Side, 963 S. Ammon Road. Burial will be in the Archer-Sutton Cemetery.
Condolences may be sent to the family at www.woodfuneralhome.com.

Malene Wegemer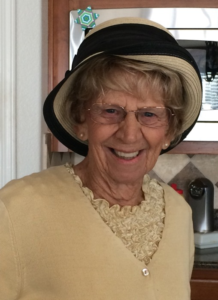 Family and Friends,
Malene Clare Wegemer's funeral service is scheduled for Tuesday, August 8 at 10:00 a.m. at Our Holy Family Catholic Church in Thayne, WY with internment in the Afton, WY cemetery directly following the mass.
An open house at 187 Jefferson Street in Afton will follow.
The open house is scheduled from 12:30 – 3:30 p.m. with food and refreshments provided.
All are welcome and wanted to attend all or any part of this day celebrating this amazing lady. Come celebrate with Malene's children, grandchildren and great grandchildren.
We are so grateful for the outpouring of love and support that our family has received and are eager to thank each of you in person.
If so inclined, in lieu of flowers, please consider a donation to the American Cancer Society, St Jude Children's Research Hospital, Hospice, or a charity of your choice.

Marilyn Heiner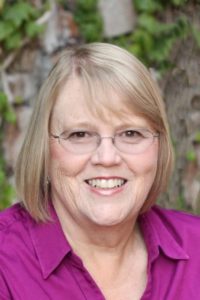 Marilyn Cook Heiner passed away peacefully on July 28, 2023 at the age of 72. She was a wonderful wife, mother, grandmother, great grandmother and friend who was always there when we needed her. She was dearly loved and will be missed terribly.
Marilyn was born on November 26, 1950 to Blair and Verla Cook. She was raised in Rexburg, Idaho, and grew up with her younger sister, JaNiece and younger brother Steve. After graduating from high school she attended Ricks College, where she met and married Mark G. Heiner in the Idaho Falls temple for time and all eternity on December 26, 1970. They started their life together in Marilyn's home town, Rexburg Idaho. They were blessed with 3 children, a son and two daughters. Following the Teton Dam flood in June 1976, they moved to Bedford, Wyoming where they were blessed with 3 more daughters. They operated a dairy farm and raised their children. They enjoyed their time there surrounded by their extended Heiner family.
In 1986, Mark and Marilyn moved their family to Pocatello, Idaho where they worked on their education and career paths. Marilyn attended  ISU and added onto her associate degree from Ricks College and Mark finished his commercial pilot's license. They moved back to Star Valley in 1989 when Mark accepted a job at Christian Industries. Marilyn started working at Star Valley Branch Library, where she worked for the next 24 years. During this time she was promoted to Branch Librarian and served the community in that capacity until she retired in January 2015.
Mark and Marilyn moved to Hurricane, Utah in  November 2017 to enjoy their retirement together. They enjoyed visiting National Parks and spending time with their children and grandchildren. Marilyn especially enjoyed quilting in her retirement and has made many beautiful quilts for her family. She also enjoyed knitting, reading,  and spending time with friends.
Marilyn was a member of The Church of Jesus Christ of Latter-day Saints and served in many positions. She taught in many church organizations and enjoyed being the Ward music Director and Ward chorister for many years. She had a beautiful alto voice and passed her love of music onto her children.
She is survived by her sister JaNice (Steven) Warren, Brother Steve (Nancy) Cook and husband, Mark G. Heiner. Her six children; Shon (Tiffany) Heiner, Shannon Heiner, Deanna (Marc) Clark, Deborah (Joseph) Devereaux, Jeanette (Greg) Kirkham, and Jalene Heiner. She is also survived by 15 of her 16 grandchildren and 2 great-grandchildren, with 2 more on the way this fall. Marilyn was preceded in death by her parents and granddaughter Marisa Clark.
Funeral Services for Marilyn Cook Heiner will be held on Saturday, August 5, 2023 at 12 Noon in the Bedford LDS Chapel, with a viewing prior to the service from 10:00am -11:45am. There will also be a night viewing at Schwab Mortuary in Afton on Friday, August 4, 2023 from 6:00 – 8:00pm.
Marilyn Boots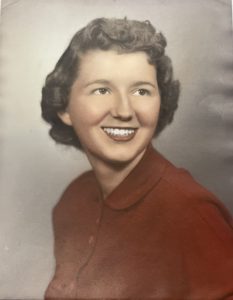 Marilyn Ririe Boots, 87, of Star Valley Ranch, died on Friday July 28, 2023 at home after a long struggle with diabetes. Marilyn was born on September 17,1935 in Logan, Utah to the late Walter Fielding Ririe and Estel (Hyer) Ririe. Descended from Mormon pioneers who crossed the plains, Marilyn was a lifelong and dedicated member of The Church of Jesus Christ of Latter-day Saints. As the third of five daughters, Marilyn enjoyed an idyllic childhood and often expressed her gratitude and love for her parent's examples of faith and service to others in the Church and community.
While a student at Brigham Young University she was riding in a car on State Street in Provo when a group of fellow students, "boys from Idaho", pulled up next to them. One of those "boys", Will Boots, was smitten with her. During their courtship they enjoyed going to sporting events together, hiking, playing tennis and driving in the canyons. Will once said he married Marilyn because she was the only girl who could hike and make it to the top of the mountain with him. They married for time and all eternity in the Salt Lake Temple on August 27, 1957. Marilyn graduated from Brigham Young University with a Bachelor of Science degree from the School of Nursing and worked as a full-time nurse at LDS Hospital in Salt Lake while Will completed his studies.
Marilyn loved music. She played clarinet in her high school marching band and enjoyed playing the piano all of her life. When her children were having a difficult time getting out of bed in the morning (which was most mornings) Marilyn would go to the living room piano and play and sing as loudly as she could, "Rise and shout the Cougars are out!" (BYU Fight Song) to wake them. Sometimes it worked.
Marilyn and Will raised their children in Oklahoma City, Oklahoma. Many dear, life-long relationships were made during this special time. While there, her Church service included serving as Relief Society president twice, the Stake Young Women's presidency and the Stake Relief Society presidency. Marilyn had an amazing capacity and desire to serve others in her community as well. She was a volunteer hospice worker, delivered food through "Meals on Wheels" and assisted as a nurse at the Oklahoma Children's Shelter. She enjoyed attending Oklahoma Sooner football games with Will and friends.
Marilyn and her husband served a two-year mission in the Thayne Wyoming Stake where they prepared and attended all missionary baptisms and assisted missionaries with new converts.
In addition to her parents, Marilyn was predeceased by her siblings, Diane Ririe (passed away at age 7) and Gerri Whiting.
Marilyn is survived by her husband of 66 wonderful years. She is also survived by her children,  Cheryl (Ron) Lawson, Dennis (Christy) Boots, Jay (Tina) Boots and her sisters, Loretta Stark and Carol Hiatt.
Marilyn was an extraordinary grandma and deeply loved, nurtured and cared for her grandchildren. She taught them the Gospel of Jesus Christ by example. They are: Holly (Gavin) Rogers, Cory James, Lindsey Nicole and Jolie Christina Boots. Marilyn's first great grandchild is due in October. Holly and Gavin will name her, Remi Lyn. "Lyn" in honor and remembrance of Grandma Boots.
The Boots Family appreciates all those who have so kindly and lovingly cared for them, especially their dear friends and neighbors of Star Valley Ranch and the medical/hospice team for their excellent care.
A graveside service will be held at Lewiston City Cemetery, 1000 E Ctr St Lewiston, Utah on Saturday August 5th at 12:00pm. All are invited to attend.
Let us know what you think!
Tagged:
Denalee Heiner McKenna
Fred Stuart Suloff
Jac Milton Horton
Malene Clare Wegemer
Marilyn Cook Heiner
Marilyn Ririe Boots
Star Valley Obituaries
Wyoming obituaries