Independent Obituaries: August 28, 2019
The following obituaries appeared in the August 28, 2019 edition of the Star Valley Independent.
For more area obituaries visit Schwab Mortuary.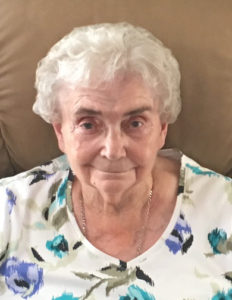 Ella "Janice" Cranney Walton, 87, passed away Thursday, August 22, 2019. She died at home of natural causes. Janice was born May 18, 1932, the second of five children of Hyrum "King" Cranney and Khadra Jane Anderson Cranney, in Grover, Wyoming. She married Darrel D Walton on May 7,1979, in the Ogden, Utah Temple. Janice was raised in Star Valley, Wyoming with two sisters and two brothers. She went to Utah to go to college. She attended Brigham Young University, 1950-1951, and Utah State College, 1951-1952. She married Merrill J. Herrick in 1952. They lived in Montana, Kansas, Texas, Massachusetts, Alabama, Colorado, and Munich Germany. She divorced and moved to Utah where she lived the rest of her life. She worked for the IRS in Ogden, Star Valley Bank, in Afton and two mortgage companies in Salt Lake City before she was married to Darrel Walton. She worked with Darrel at their Chevron Station in Bountiful until they retired in 1993. Darrel and Janice served in three missions for The Church of Jesus Christ of Latter-day Saints. She always enjoyed traveling and was able to visit 45 of the continental states with Darrel in their motorhomes. Janice is survived by her husband, Darrel, her daughters, Cyndi (Scott) Grayson, Cheryl (Max) Stoddart, sons, Joe (Shirley) Herrick, Val (Margie) Walton, Gary Walton, Layne Walton, her brother Wesley D. (Kay) Cranney, sister, Mary Ann Crenshaw, 14 grandchildren and 40 great grandchildren. Funeral services will be Saturday, August 31, 2019 and 12:00 p.m. at the Salt River Ward chapel in Afton. There will be a viewing at the chapel prior to the funeral from 10:00-11:30 a.m.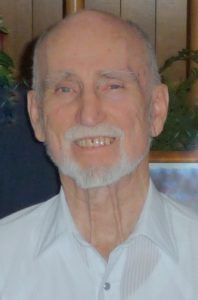 Lester D Baker was born April 3, 1928, in Etna, Wyoming, to William Alonzo and Blanche Mayberry Baker. At age 28, he married Shirley Ann Smock. They had seven children together, one of whom unfortunately died at birth. After many years together, this relationship ended. In 1978, he married Syble Beck, adding her four children to our family. During the last few years of his life, he met Cristy Jackson, who enriched his life and became his sweetheart and adventuring partner. Lester served eight years as a mechanic in the Air Force. He was an avid adventurer, including spending time in Germany and England. When asked why he chose Utah to settle and raise his family, he said you could find every type of geography in Utah; desert, mountains, beaches, anything you could want. He received his bachelors degree in civil engineering (Utah State University) and was a land surveyor. He and his late brother Lloyd Baker had their own company, licensed and working in Utah, Idaho, Washington and Wyoming. Unknown to many, he designed numerous roadways in Utah and other states. Lester loved to dance. As a young man, he attended every dance he could and that continued throughout the years. His courtship with Syble started at a dance. He shared his love of dancing with Cristy, and they frequented the Murray, Utah senior center on Thursday nights to enjoy a night of music and dancing. He had a magnanimous personality, much larger than his stature, and was known for making friends with anyone. Other passions included reflexology, health, and the Constitution. He had a fierce appetite for learning and was interested in many, many subjects. At age 72, he taught himself CAD, a difficult computer program for a draftsman.
In all of his time spent working on farms in Star Valley as a young man, he calculated that he milked cows over 16,000 times, something he shared with pride. He loved fresh fruit; that was always such a treat for him. Among his favorites were cherries and apricots. He was an incurable optimist. When we, as his children, would complain, he would tell us that he walked up hill in the snow both to and from school as a child. Even with declining health, he always wanted us to know how much he loved us. In almost every conversation, Dad would ask us to tell the others that he loved them and wanted to see them soon. Dad always had a warm, loving hug for us. (We will miss his hugs terribly.) Lester is preceded in death by his parents, Blanche M. and W. Alonzo Baker; siblings, Lloyd B. Baker, Carl B. Baker, Vella Baker, Dennis A. Baker, Margie B. Ells, Rex B. Baker; daughter, Christina Baker; spouse, Syble Beck Baker. He is survived by siblings, Wayne Baker, Elcie Walker; children, L. Daniel Baker, W. Bruce Baker, Ronald D. Baker (Linda Bianchi), Barbara A. Baker, Timothy S. (Debbie) Baker, Lisa M. (Paul) Marsh; 12 grand-children and seven great-grand-children. Also surviving is former spouse, Shirley Baker; loving partner, Cristy Jackson; step-children, Maxine Palmer, Jim Beck, Patty Henry, Sally Webb; nine step-grandchildren and several step-great-grandchildren. Our dear father, brother, friend and companion, Lester D Baker, passed away on August 19, 2019. A viewing and service will be held in both Salt Lake City, Utah and Star Valley, Wyoming. On Friday, August 30, 2019, the viewing will be from 11:00 a.m. to 12:45 p.m. with a service will follow at 1:00 p.m. at The Church of Jesus Christ of Latter-day Saints Chapel located at 3400 South 1100 East in Millcreek, Utah. On Saturday, August 31, 2019, the viewing will be from 11:00 a.m. to 12:45 p.m., with the service to follow at 1:00 p.m. at the Etna, Wyoming Ward Chapel. Interment in the Etna, Wyoming cemetery afterwards.
Let us know what you think!
Tagged:
Ella "Janice" Cranney Walton
Lester D Baker
Star Valley Obituaries
Wyoming obituaries