Independent Obituaries: December 12, 2018
The following obituaries appeared in the December 12, 2018 edition of the Star Valley Independent.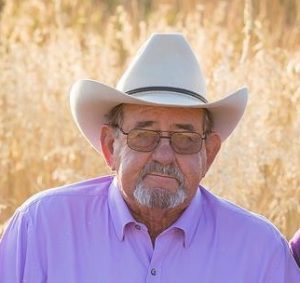 Craig N. Wright of Afton, Passed away peacefully, surrounded by loved ones on December 5, 2018 at the age of 73 in the Star Valley Medical Center. Born November 5, 1945 to Harmon Faye and Reba Eliza (Nelson) Wright, Craig spent his early years growing up in Thayne. After moving to Afton at a young age, he would hitch hike to Thayne because he missed his buddies. He said they were a little better at raisin' hell in the lower valley. It was around this time Max Erickson, famous for nicknaming everybody around him, noticed the young boy's answer to almost every question was a simple "just b' tuzz" (just because). From that day forward Max called Craig "Tuzzy" – a moniker that instantly stuck, and one he would proudly carry to his final day; displaying it on belts, motorcycle helmets and even naming one of his boats the "JUST BE TUZZ". Some of his fondest childhood memories were going in the truck with his dad. He recalls hauling watermelons from California, and how the workers taught him to bust them open and eat the core. He maintained a love of watermelon his whole life, and always linked it back to those memories.
He followed in the footsteps of his dad and big brothers Ted and Gary and became a long-haul truck driver. Over the years he would hold many jobs including heavy equipment operator, logger, logistics and warehouse manager for the local power company, and the list goes on. But his favorite job was driving truck coast to coast. He called his older brother Ted his childhood hero. "I looked up to him like no other, and he protected me and always looked out for me." One of the toughest times in his life was Ted's unexpected death while driving truck. While still in high school, he joined the Army and served in the National Guard for six years. In 1965 he married Katherine Marie Allred of Fairview in Las Vegas. To this union were born Craig's three sons, Derek, Nick and Ted in Afton. They enjoyed hunting, fishing, camping and spending time on Greys River and Palisades Lake. The two divorced after 20 years of marriage.
Those closest to him recall his love of and commitment to his many different hobbies. He loved cowboying and roping and riding. He owned several boats, each one a little nicer and larger than the last. He loved camping and was a master chef with a Dutch oven and a camp fire. In 2005, he acquired the love of his life—a limited fireman edition Harley Davidson, and this became his new passion. Soon after, his wife Connie and his three boys followed suit, and all have great memories riding Hogs across the country. He also picked up golf and for the next several years if he wasn't riding his motorcycle, he was almost certainly on the course with his friends, wife or his sons. Craig married Connie Titensor in 2008 and remained with her until his death. They often told the story of their wedding, which began with his proposal two years earlier. After which he said, "I've done my part (by proposing) so the rest is up to you." It proved impossible to get all the kids together at the same time. So finally, Connie made the executive decision. They followed in the footsteps of her grandparents on their 100th anniversary by getting married the same day, place and time as them. This just so happened to be November 5 which was also his birthday. So off they went, to the exotic and romantic city of Paris…Idaho. He never missed an opportunity to brag about how he whisked his bride off to Paris to get married. He spent almost 32 years as a volunteer fireman. He took this role very seriously, serving in many capacities including Asst. Fire Chief. He spent time attending conferences, conventions and training all over Wyoming. He considers his fellow firemen his brothers and remembered fondly the things he did, places he went and friends he made there; saying they were some of the best times of his life. Craig had a lot of great friends. His magnetic personality and quick wit made him the life of the party. He loved to laugh, and make people laugh. Up until his last breath he could be heard teasing the nurses, sharing jokes with doctors and sharing old memories with family, friends and visitors. Those closest to him knew that under the hard edges and sharp tongue, beat the heart of a kind and generous man. He taught his sons and grandsons the value of hard work, independence and to take pride in what you have. He didn't have the nicest truck in town, but he had the cleanest. He didn't have the biggest yard, but it was always one of the prettiest, and well cared for. He took that approach in everything he did, and this legacy will live on in those who admired him. He was a hard working, hard playing man, who didn't just live life, he truly consumed it. His lifestyle took its toll on his body, but his mind was sharp to the end. He had no regrets. His immediate family will never forget the day we sat around his bed as the Doctor explained to him that treatments weren't working, and we were out of options. He looked up and said, "Doctor, it's okay. I've done everything I've ever wanted to do, and I did it pretty damn well."
Craig was preceded in death by his parents Harmon and Reba, his brothers Darrel "Ted" and Jack, and his Granddaughter Jessica. He is survived by his wife Connie, his children/step-children Derek Wright, Nick (Diane) Wright, Darrel "Ted" Wright, Dirk (Jamie) Hillyard, Brandi (Dennis) McDonald, his sisters Judy, Kaylene (Ross) Dana, Kathy (Kent) Jasperson, brother Gary (Saundra) Wright, and grandchildren/step grandchildren Brock (Hanna) Wright, Colton Wright, Natasha (Kade) Kennington, DJ (Shaylee) Hillyard and Branden McDonald.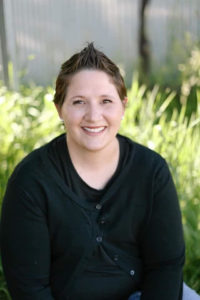 Our beloved Crystal Jean Searle Simpson passed away December 8, 2018 after a long courageous battle with breast cancer. She was born April 1, 1979 to Rex and Kandi Searle in Salt Lake City, Utah. She graduated from Cyprus High School, attended LDS Business College graduating with an Associates Degree in Medical Assisting and in Science. She was sealed to her sweetheart Devin J Simpson in the Bountiful Utah Temple on May 6, 2006. After Devin graduated Chiropractic school, they made their home in Thayne, Wyoming. Crystal was a faithful member of The Church of Jesus Christ of Latter-day Saints, and served in many church callings. Her favorite job was being a mother to four beautiful daughters. She served and worried about others even though she was sick. She will be missed by all who knew her. She is survived by her husband Devin, daughters Nola, Myla, Kayla and Ella, parents Rex and Kandi Searle, brothers and sisters, Travis (Sarah) Searle, Ryan (Misty) Searle, Danny (Melanie) Searle, Kelli Searle, and Jami (John) Alfred, in-laws Nolan and Kaylene Simpson, Amy (Tom) Klindt, Darnell (Amy) Simpson, Tiana Simpson, Tyrell (Whitney) Simpson, Camille (Chet) Baker, 12 nephews and nine nieces.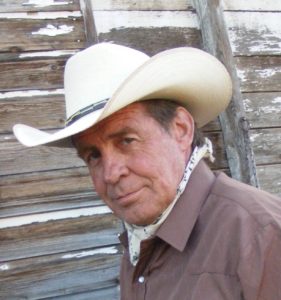 Willard Kim Smith, 64, peacefully passed away December 6, 2018 surrounded by family after a strong and valiant battle with health issues.  I was born May 13, 1954 in Salina, Utah to Willard Bert Smith and Peggy Ann Mueller. I was the first of two children born to my parents, the second being my brother Glenn. Glenn and I have always been best friends. I married Deena Brown in 1971, later divorced. We had two children, Melisa Ann and Jared Bert. On August 13, 1983 I married Jewel R. Smith. Together we raised Melisa, Jared and her two sons, Ryan and Eric Lyman. My wife and I were therapeutic foster parents and had many other children in our lives. I had a great love for my family and we spent many good times together camping, fishing, hunting, four-wheeling, and exploring the world. I enjoyed watching the children grow and excel in different aspects of their lives. I was very proud of them all. We also had 10 wonderful grandchildren: Lilie Cranford, Gabe and Danielle Resendez, Beau Lyman, Wesley, Haylee, Chase, Jackson, Aly, and Brooks Lyman. I graduated from Granger High School in 1972. I started Apprenticeship School at Salt Lake Community College in 1974 and became a Journeyman Ironworker in 1977 working in Local #27. I retired in 2016. During my 42 year career I worked for many contractors including: CULP, Clayburn, Weyer, AJ McKee, Isaacson, Acme Crane, Monroc, TCI, Buehner Concrete, Steel Deck, Lakeside, Olsen Beal, Shurtleff & Andrews, A.C. Dellovade, Harmon, Brahma, and many others I've forgotten. Little did I know while spending a large portion of my career helping to build parts of the University of Utah Hospital complex, that it was where I'd receive so much help myself. I often joked that I'd been in the business so long, they've started tearing down buildings I helped put up. I made many lifelong friends throughout my career too numerous to mention, but you know who you are. I lived with my family in West Valley CIty, Utah until 1994 at which time we moved to Afton, Wyoming where I designed and helped build our dream home. We left our home in Wyoming and moved back to Utah in 2000 to be closer to my doctors. I am a member of the Church of Jesus Christ of Latter Day Saints. My favorite callings were working with the primary children and Boy Scouts, which I did for many years. I am survived by my wife, Jewel, children Melisa (Tony), Jared, Ryan (Mindy), and Eric, mother, Peggy, brother, Glenn (Wendy), step-sisters, Peggy Cain (Jeff), Grace Hallett, Kari Wittbrodt, step-brothers, Mark (Brenda) Smith, Keith (Cathy) Smith, the light of my life – my grandchildren, and many special aunts, uncles, nieces, nephews, friends and my buddy, Tiko. I was preceded in death by my father, step-father, Wayne "Les" Lassiter, step-father, Jim Smith, grandson, Wesley Lyman, and step-brother John LaGreca. A funeral service will be held at 11a.m. on Saturday, December 15 at the chapel located at 5246 W. Gossamer Way, Herriman, Utah. A celebration of life will be held on Friday, December 14, from 5-7 p.m. at the same location. Memories and condolences can be shared at aspenfh.com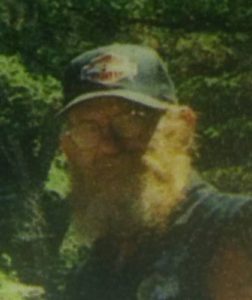 Scott Charlesworth Roberts age 65 passed away peacefully on December 6, 2018 at the Star Valley Medical Center, losing his battle to brain and lung cancer. Scott was born on April 1, 1953 in Shelley, Idaho to Lewis and Betty Roberts. He was the youngest of three children. The family lived in Etna, Wyoming, where he attended school until high school and then they moved to Ogden, Utah. Scott attended Bonneville High School in Ogden until he graduated. He then joined the Air Force reserves at Hill Air Force Base. Receiving an honorable discharge. He moved back to Etna where he met Ginger and they were married on December 30, 1988 at Lewis and Betty's home in Freedom. Scott and Ginger moved to Idaho Falls where they resided and Scott drove truck. In 2001 they moved to Sheridan, Wyoming. Scott drove truck for Scheckla Trucking and Hot Iron Construction and other area companies until October 2009, when they relocated back to Etna and built and operated Barnyard Acres Campground "home of the Giant Rooster". Scott became ill in January 2016 and due to heath reasons sold the campground in October 2018 and Scott passed on December 6, 2018. Scott is survived by his wife, Ginger; son, Donne Byington, daughter Brooke Johnson; three grandsons – Braxten Byington, Oregon Fuller, Gage Byington; sister Sheree (Roberts) Raska of Medical Lake Washington; brother Steve Roberts of South Jordan, Utah; five nephews and two nieces. Services will be held at the Schwab Funeral Chapel in Thayne, Wyoming on Saturday, December 15 at 1:00 p.m. The family will hold a visitation from 11:00 -12:45. Burial will be held at the Etna Cemetery.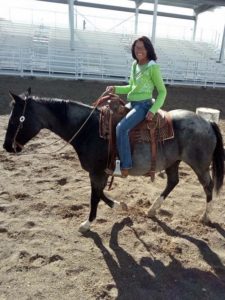 Our beautiful and wonderfully unique mother and grandmother, Tamara Irene Dayton, passed away on November 22, 2018, surrounded by her loving family. She was 76 years old. She was born on March 20, 1942, in Tremonton, Utah to Dwight Wayne Nicholas and Irene Jane Holland. She was raised on a farm by her Grandpa and Grandma Holland learning the value of hard work. She had Aunts and Uncles that treated her like a daughter as well as cousins that treated her like a sister. She was sealed to Eddie E. Dayton on August 2, 1968, in the Logan Utah Temple. The marriage that "would only last six months" recently celebrated 50 wonderful years. They made their home in Cokeville, raising their family of three children, Jennie (Cary) Robinson, Mindy (Beau) Williamson, and Nicholas (Derian) Dayton. The one thing Tamara cherished was her children, 11 grandchildren, two great-grandchildren, and two more joining in a few months. She was most at home whenever she was surrounded by her family where she could watch and hear them talk, laugh, and play. She loved them all. Tamara is survived by her husband Eddie, all of her children and grandchildren, sister-in-law Shannon Nicholas, sister Kathryn (Bill) Hughes, brother Richard (Lori) Nicholas, and brother-in-law Hal Hawkins. She was proceeded in death by her parents, brother Dwight Nicholas, and sister Barbara Hawkins.  Tamara belongs to the Church of Jesus Christ of Latter-day Saints, having faithfully fulfilled many callings as well as being a true neighbor and friend. Wherever she happened to be, Tamara always loved to look around "in case she saw someone she knew." She endured many physical trials with the illness she did not like talking about, showing a true fighting spirit right to the very end. Tamara was full of sass with an overwhelming touch of personality and fun who had a vision of what she wanted to accomplish. She was blessed with a beautiful soprano voice that she freely shared in many choirs and countless funeral and wedding celebrations. She enjoyed singing Western songs with George Chournos and "The Trio" with a constant flare to "jazz it up." She enjoyed a Western lifestyle filled with horses, camping, and hunting. Tam and Ed shared many great memories riding horses in the Wyoming back-country where they could hunt and "enjoy the scenery." She was an avid snow skier having made sure her children loved the sport as well. Tamara taught herself woodworking and blessed many with pine pole cribs as well as doll and full-sized beds. She kept a meticulous home and yard often extending a helping hand in the yard-care for others. A "Celebration of Tamara's amazing life" was held on Monday, November 26, 2018, 11:00 a.m. at the Cokeville Church of Jesus Christ of Latter-day Saints, with interment at the Cokeville cemetery. Friends visited with family Monday from 9:00 a.m. to 10:30 a.m. at the church.
Tagged:
Craig N. Wright
Crystal Jean Searle Simpson
Scott Charlesworth Roberts
Star Valley Wyoming obituaries
Tamara Irene Dayton
Willard Kim Smith
Wyoming obituaries