Independent Obituaries: February 15, 2023
The following obituaries appeared in the February 15, 2023 edition of the Star Valley Independent.
For more area obituaries, please visit Schwab Mortuary.
For more resources including headstones, please visit the Star Valley Historical Society.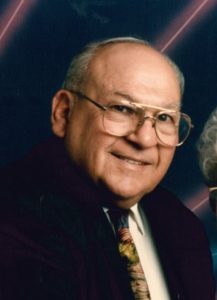 Donald Henry Napples Sr. passed away February 9, 2023 peacefully at his home surrounded by loved ones.
Donald was born July 25, 1933 in Troy, New York to Joseph and Anna Napples.
Donald attended a Catholic school where he played football until he graduated in 1951.
He then entered the United States Air Force where he served as a Tech Sargent and served in the Vietnam War. He served for 21 years and was honorably discharged June 1, 1973.
Donald married Thelma Clumpner and together they had six children. They later divorced.
He married Louise Leavitt Barnes on June 6, 1968. Together they raised Donald's six children and Louise's three children. They spent 47 years together.
Donald loved to hunt and fish. He loved taking his loved ones to Yellowstone to show them its true beauty.
He was a proud father, grandfather, great grandfather, and great great grandfather.
He is survived by six children, 16 grandchildren, 21 great grandchildren and one great great grandchild.
He is proceeded in death by his wife, his parents, his three brothers, and three children Brenda Napples, Tom Napples, and Joe Napples.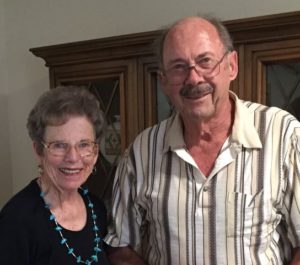 Rolf Christian Strahm was born January 21, 1932, in Calexico, California. The son of Swiss immigrants, he grew up in San Bernardino, California. He joined the United States Navy while in high school, and married his lifelong love, Beverly Ellen Harris, while on shore leave.
His first son was born while he was manning the radar system of the USS Antietam during the Korean War. Such was the start of a wonderful family, and family was his priority for all of his life; he and Beverly had five children. Rolf worked most of his career as an engineer and manager for government contractors at the Idaho National Laboratory near Idaho Falls.
Rolf enjoyed the outdoors, hunting, camping, skiing and fishing with his family and friends. Upon retirement, Rolf and Bev enjoyed a few cross-country RV adventures, and traveled internationally to China, Europe, Egypt and Africa. Rolf and Bev settled on being snowbirds, flocking from Sun City West, Arizona, to Star Valley, Wyoming and back with the change of seasons.
Rolf died peacefully on the last day of January, 2023, in Medford, Oregon. He was pre-deceased by his daughter Debbie and son Steven. He leaves behind his loving wife Beverly of 72 years, son David (Salmon, ID), son Richard/ (Iren) (Central Point, OR), and daughter Lyn/(Rick) (Federal Way, WA) as well as seven grand-children and three great-grand-children to uphold his memory and honor his legacy of enjoying the great outdoors.
Rolf's memorial service will be planned for this summer.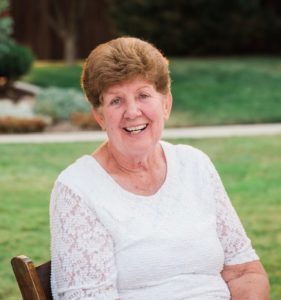 Julia Gardner Sarvey, age 82, passed away Wednesday, February 1, 2023 after living an exemplary life. Julia was born Friday, April 19, 1940, in Grover, Wyoming to B. Delos Gardner and Camera Lorean Hepworth. She was the seventh of eight children. She was a friendly, vivacious child who loved spending time outdoors with her siblings and cousins. Julia graduated from Star Valley High in 1958.
She then went on to graduate from the University of Wyoming, in 1962, with a Bachelors of Arts degree in Speech and English. Mom was a lifetime Wyoming Cowboys fan and had a deep love for all things involved with the University of Wyoming. While attending college, she was introduced to the love of her life, James Edward Sarvey. They were married June 1, 1963 in the Idaho Falls Temple in Idaho Falls, Idaho. They made their first home in Laramie while Dad finished school. After his graduation, they moved to Cody, Wyoming where Dad worked for Husky Oil.
Their first child, Natalie, was born while in Cody. They then moved to Dad's hometown of Glenrock, Wyoming, where Sally, Tom, and Joel joined the family. Mom taught Speech and English for several years at Glenrock High School. The family attended every Herder event whether home or away. These years were filled with many picnics and fishing trips in the mountains. Jim, Julia and family moved to Beaverton, Oregon, in 1978. One year later, the family moved back to their beloved Wyoming. They settled in Sheridan for the next 11 years. A son, Jim, completed the family while there. Mom and Dad were busy following kids to athletic and musical events. Julia taught communications at Sheridan College.
The Sarvey family then moved to Gillette, Wyoming. Julia taught Family and Consumer Science for several years at Twin Spruce Junior High and also taught Speech at Gillette College. Upon retirement, they relocated to Glenrock, Wyoming where her time was filled supporting her grandchildren and great grandchildren. Her greatest joy in life was her family.
Julia had a great love for life. She was the life of every social gathering and had an infectious smile. She loved people and was a friend to everyone. Julia was a very accomplished public speaker. If you heard her speak, you were inspired and entertained. As a lifetime member of the Church of Jesus Christ of Latter-Day Saints, she has served many people. Her three strongest passions were her faith, her family, and education. She had a strong desire to constantly learn and improve herself.
Julia is preceded in death by her parents; her husband, Jim; her daughter, Natalie; three siblings; and one great grandson.
She is survived by her children, Sally Downs (Brooke), Thomas Sarvey (Karma), Joel Sarvey (Crystal), James Sarvey (Melinda) and Darryl and Jodi Wadsworth (Natalie) along with six siblings and spouses, 29 grandchildren and 20 great grandchildren.
Funeral services were held at The Church of Jesus Christ of Latter-day Saints, 573 East Look- out Drive, Glenrock, Wyoming, Wednesday, February 8 at 11 am. Interment was in the Glenrock Cemetery.
Let us know what you think!
Tagged:
Donald Henry Napples Sr.
Julia Gardner Sarvey
Rolf Christian Strahm
Star Valley Wyoming obituaries
Wyoming obituaries