Independent Obituaries: February 8, 2023
The following obituaries appeared in the February 8, 2023 edition of the Star Valley Independent.
For more area obituaries, please visit Schwab Mortuary.
For more resources including headstones, please visit the Star Valley Historical Society.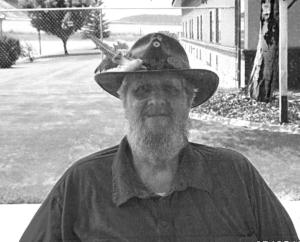 Gary Eugene Morton, devoted father, husband, grandfather, and great grandfather returned home to his loving Heavenly Father on January 21, 2023.
Gary was born on February 22, 1945 to Jack E. Morton and Lois MacCallum in Tacoma, WA. Gary was a curious young boy who loved to spend time with his dad fishing off the pier of the Puget Sound and going on many fun family adventures. Gary and his father, many years ago built a fishing boat together creating an incredible bond. Both had a great love of the outdoors. They loved exploring the great state of Washington together with his mom and little sister Lynn.
After Gary graduated from his trade school in welding, Gary moved to Utah to work. He met Linda Jean Bishop who introduced him to many things, but most importantly to The Church of Jesus Christ of Latter-day Saints. Gary was later baptized a member of the church. Gary and Linda were married on May 3, 1968. On September 19, 1969 Gary and Linda were sealed in the Logan Temple.
The two built a home and raised their family in Layton, Utah. Four children, Scott Eugene, Charles Blaine, Melanie Lynn, and Neil Frederick. were added to their beautiful union in their 16 years together. After they divorced in 1983, Gary met Ingrid Vikari Kafton and the two hit it off immediately. Gary and Ingrid were married on May 31, 1985 and sealed on June 6, 1986. Together they continued to nurture a loving blended family. After seven years they parted ways and later divorced. Gary was then introduced to an intriguing woman named Donna, who would become his third wife. Gary and Donna were married in 1994. They lived in Layton for several years and later moved to Puyallup, WA so Gary could be close to his ailing mother before her death in July of 2000. After Donna's passing in May 2009, Gary reunited with Ingrid and the two rekindled a love that was never lost. Gary and Ingrid were married for the second time on February 20, 2010.
Gary soon moved with Ingrid to Thayne, Wyoming and lived out the remainder of his life there in beautiful Star Valley.
Gary loved the Lord and faithfully served in many callings in the church throughout his life. Gary loved being around people. Talking with people was his passion. He was an avid amateur radio operator; call sign KB7KOA. He would often sit by his "made from scratch" radio and reach out to lonely travelers. Many conversations were exchanged and friendships made during that time. Gary was a hard working man with many talents. From engineering and plumbing to electrical and carpentry. Gary was very good with his hands and a great problem solver. He could fix anything. Gary was what you would call a "Jack of all Trades".
He worked on many projects and helped many friends and neighbors with theirs. His children often worked side by side with him as his little helpers to get the jobs done. One spring, Gary built beautiful wooden outdoor furniture for his family to enjoy for years to come. Gary was a very outgoing and social man who loved a good joke and an intriguing story. He often told a few of his own.
Recently as the years have passed and Gary's health has declined, much care has been given to his needs. His family could not care for him on their own and after an extensive recovery from a fall, was permnnently a full-time resident, first at Legacy Homes and then Star Valley Care Center. He had become quite the "life of the party" at Star Valley Care Center. He has won awards and was featured in their local newspaper. Gary had an infectious personality. You couldn't just pass him in the halls without having some words exchanged. Residents were drawn to him. He cheered them up and often made them laugh. Gary was adored by all of the nurses and staff who lovingly cared for him.
Gary is survived by his wife Ingrid Morton, his sister Lynn Tebbutt (Edward), children Scott Eugene Morton (Verlene) Melanie Lynn Cox(Nate) and Neil F. Morton. Stepchildren; Robert Kafton Jr. (Kristine), Gordon Kafton (Elizabeth), Maryanne Christensen (Corey), and Heidi Kafton (Larry). Grandchildren and step grandchildren; Michael, Brianne, Jessie Kristine, Kristine, Matthew, Rachelle, Tanner, Nikole, Ashley, Christian, Zack, Misty, Mikaela, Skyler, Lydia, Kendyl, Spencer, Samuel, and Charlotte.
Gary is proceeded in death by his loving parents Jack and Lois and son Charles Blaine.
A special thanks to all the nurses, staff and residents at Star Valley Care Center and Legacy Homes for lovingly and patiently caring for Gary and his many needs throughout the five years as a resident. For encouraging his involvement and planning wonderful engaging activities and field trips to seek out adventure and fun times when one is so limited.
Special thanks to Corey, Maryanne and the Christensen grandkids for lovingly looking after dad and grandpa and providing for his immediate loving care and needs in every way.
Please join the family and friends of Gary Eugene Morton (1945-2023) in a Celebration of Life reception on March 4, 2023 at 1 p.m. at the Schwab Funeral Chapel- 211 Jepperson, Thayne, WY83127.
Rolf Christian Strahm was born January 21, 1932, in Calexico, California. The son of Swiss immigrants, he grew up in San Bernardino, California. He joined the United States Navy while in high school, and married his life-long love, Beverly Ellen Harris, while on shore leave.
His first son was born while he was manning the radar system of the USS Antietam during the Korean War. Such was the start of a wonderful family, and family was his priority for all of his life; he and Beverly had five children. Rolf worked most of his career as an engineer and manager for government contractors at the Idaho National Laboratory near Idaho Falls.
Rolf enjoyed the outdoors, hunting, camping, skiing and fishing with his family and friends. Upon retirement, Rolf and Bev enjoyed a few cross-country RV adventures, and traveled internationally to China, Europe, Egypt and Africa. Rolf and Bev settled on being snowbirds, flocking from Sun City West, Arizona, to Star Valley, Wyoming and back with the change of seasons.
Rolf died peacefully on the last day of January, 2023, in Medford, Oregon. He was pre-deceased by his daughter Debbie and son Steven. He leaves behind his loving wife Beverly of 72 years, son David (Salmon, ID), son Richard/ wife Iren (Central Point, OR), and daughter Lyn/husband Rick (Federal Way, WA) as well as seven grandchildren and three great-grandchildren to uphold his memory and honor his legacy of enjoying the great outdoors.
Rolf's memorial service will be planned for this summer.
Let us know what you think!
Tagged:
Gary Eugene Morton
Rolf Christian Strahm
Star Valley Wyoming obituaries
Wyoming obituaries