Independent Obituaries: July 14, 2021
The following obituaries appeared in the July 14, 2021 edition of the Star Valley Independent.
For more area obituaries, please visit Schwab Mortuary.
For more resources including headstones, please visit the Star Valley Historical Society.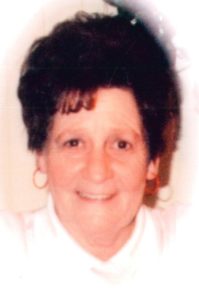 Daisy Mackey, 85, of Cokeville, Wyoming passed away Sunday, July 4, 2021 in the Star Valley Health Center surrounded by her family.
A Celebration of Life was held at 11 a.m. on Saturday, July 10, 2021, with a viewing prior to the service at The Church Of Jesus Christ Of Latter-day Saints in Cokeville.
Daisy Belle Mackey (Anders) was born on March 16, 1936 in Bel Air, Maryland, where she attended school in the Bel Air Maryland school system.
Daisy married Charles Mackey and became the most wonderful mom ever to their daughter Teresa and sons Edward, Charles, Mark, Mike, Heath and Joseph.
Daisy worked their cattle ranch on Smiths Fork. Daisy worked various jobs in the Cokeville community to assist with a supplementary income to support their family. Family was very important to her and she loved her grandkids and great grandkids very much. Daisy loved playing the guitar.
She is survived by her sons, Ed Mackey, Big Piney, Charles Mackey, Rock Springs, Mark Mackey, Afton, Mike Mackey, Torrington, Wyoming, Teresa Johnson, Rapid City, South Dakota., Heath Mackey, Cokeville, Joseph Mackey, Cokeville.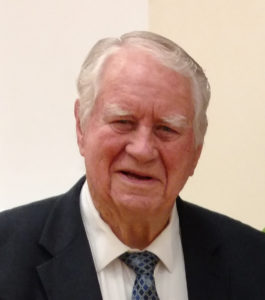 James Truman Call passed away peacefully on Monday, July 5, 2021. He was born November 8, 1929 to Hazel Jane James and Truman Vasco Call, in Afton Wyoming
He attended the University of Wyoming and earned a bachelor's degree in Chemistry. He served in the US Army in a MASH unit in Germany during the Korean War. He later received an MBA from Northwestern. He worked as a chemist at Corn Products Company, and later as a purchasing agent for Acme Resin.
He moved to Chicago for work and met his first wife, Charliene Hunt. They were married in the Logan, Utah Temple on June 7, 1957. For many years he was involved in the committee to get public support and build a public library in Bridgeview, Illinois. This library is still functioning, with many improvements since its origination.
He was active in The Church of Jesus Christ of Latter-day Saints for many years. While serving as a Bishop, he was instrumental in searching for and obtaining land for a new building for the Orland Park Ward, in Chicago Heights, Illinois Stake.
Jim married his second wife, Margaret Kojs in 1980. They moved to Brigham City, Utah when he retired, and purchased the Pizza Press Restaurant, which they ran for many years.
Jim was active in the Lion's Club, where he participated in multiple community service activities. He belonged to the Sons of the Utah Pioneers, and was very interested in family history. He enjoyed indexing and searching out his own family in preparation for temple work.
Jim lived his final years at Union Gardens apartments in Ogden, Utah. Jim knew the composition of, and was knowledgeable about many things. Due to his vast knowledge, he was able to strike up a conversation with anyone he met. He made friends easily and enjoyed traveling when he could. When on road trips, he would stop and read every historical marker.
He is survived by five children from his first marriage: James Hunt (Laura) Call of Fairfax, Virginia; Laurel Jean (Joe, deceased) Schmidt of Richfield, Idaho; Lynette Evon (Wayne) Ault of Munster, Indiana; Todd Verl (Zandrea) Call of Roy, Utah; and Jonathan Lee (Kellie) Call of Polo, Illinois; two step children from his second marriage: Vince and Rebecca (Thomas) Langer; 27 grandkids and 33 great-grandkids.
He is preceded in death by his parents and sister, June Call Larson, and son-in-law, Joseph Schmidt.
Services were held Saturday, July 10, 2021 in Roy, Utah. Interment, Utah Veterans Memorial Cemetery, Bluffdale, Utah.
Arrangements entrusted to Lindquist's Roy Mortuary.
Memories and condolences may be sent to the family at www.lindquistmortuary.com.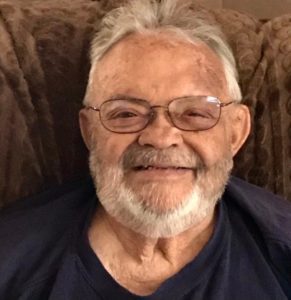 John G. Stumpp passed away peacefully on Sunday, June 26, 2021 in Montpelier, Idaho.
John was born on March 20, 1935 in Smoot, Wyoming to John Stumpp and Vera Mae Lippold, who, after her husband passed away, later married Ralph "Lucky" Steed. He had three brothers, Gwynn Stumpp, Dennis Dorrity, and Jeff Dorrity. He had one sister, June Bradley. He graduated from Star Valley High School in 1953.
John was a lifetime active member of The Church of Jesus Christ of Latter-day Saints. He was sealed in the Salt Lake City Temple to his eternal companion and high school sweetheart, Ledene Shumway on January 24, 1956.
He joined the U.S. Air Force after high school, and served our country. He retired from the military after 23 years of honorable service, his rank was that of SMSGT (Senior Master Sergeant). He graduated from college with a Masters degree in engineering and went on to work for Boeing Military Air Company as an electrical engineer.
John and Ledene enjoyed traveling overseas and getting to know the culture and people of the various places they were stationed.
John's hobbies included fishing, electronics, cars, and photography.
John's love's were family, God and country. John always had a smile and a good story for his friends and family whenever they were together.
He will be missed greatly, but what a glorious reunion it must have been when John passed through the veil to be greeted by his parents, his wife Ledene Shumway Stumpp, his brother Gwynn Stumpp, his brother Dennis Dorrity and his nephews Randy and Scott Steed along with many others who proceeded him in death.
Funeral services will be held on Wednesday, July 14, 2021 in the Smoot Ward Chapel at 12 noon, with a viewing prior to the service starting at 10:30 a.m. Interment will follow in the Afton Cemetery with military honors.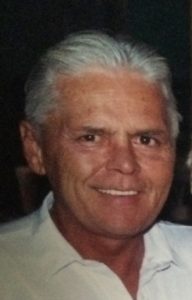 On Friday, June 18, 2021, Virgil L. Jennings, Jr. (Lee), loving husband, father and grandfather passed away at the age of 70, in Thayne, Wyoming from complications of COPD and pneumonia.
Lee was born on November 6, 1950 in Cody, Wyoming to Virgil L. Jennings Sr. and Patricia Mae (St.John) Jennings. He had an older brother, Terry and was followed by a younger brother, Dennis and sister, Ranae.
The family moved to Jackson, Wyoming in 1955 and Lee spent a very happy and memorable childhood on the Riverview Ranch, down Fall Creek in Wilson, where his dad was the ranch foreman.
Lee attended Wilson Elementary School when it was a three-room school house, grades 1-2, 3-4 and 5-6 each in different rooms. He always said his first love was his first-grade teacher Miss Casebeer. He was a Jackson-Wilson football letterman and took joy in being one of the first teams to beat rival Star Valley in 1968 for the first time in nearly 40 years. 1969 was a big year for Lee, he graduated from JWHS, married Emily Hufsmith, started a 17-year career with Mountain Bell and they had their first son, Eric. Four years later, in 1973, son Paul was born. Lee and Emily later divorced.
On Friday, July 13, 1979 (yes, Friday the Thirteenth!) Lee and Angie Radford met in Jackson at the Rancher Bar. They made plans to go to Jackson Lake together the next day and the rest is history. After a very quick romance, they were head over heels in love and married on January 12, 1980. Together they had two daughters, Lisa born in June 1981 and Teri in May 1983.
In 1989 Lee was notified with some amazing news, he had a daughter, April, that was born in 1969. She quickly became Lee and Angie's fifth child and the kids had a new big sister. She is a wonderful addition to the family.
Lee's career with Mountain Bell spanned 17 years with positions ranging from lineman, installer, foreman, manager and regional manager. He was very proud to be promoted as the youngest Mountain Bell Manager ever, at that time, in 1979. His final position was Strategic Planner for US West in Denver, Colorado and he was traveling the entire Rockies and Midwest. He decided his Bell System career was over when they wanted to transfer him to New York City.
The family ultimately moved back to Jackson, where Lee started working construction with his father-in-law, Lyal Radford, at Continental Construction. Lee and Angie moved to Thayne in 1991 and spent the last 31 years there. He was a quick study and continued to work construction until he retired in 2013. His last job was the resident carpenter at the Four Seasons Resort at Teton Village.
Lee served on the Volunteer Fire Departments in Riverton, Green River and Greybull, Wyoming. Over the years he was a member of Chambers of Commerce, Rotary, Elks and Lions clubs and at one time served at the Vice President of the Wyoming AFL-CIO.
Lee loved the outdoors. He and Angie hunted, fished, golfed, boated and traveled. They went to many fun and faraway places, but some of their happiest times were weekends on the lake and the last two winters of snow birding and traveling across the U.S.
Lees most valued treasures were his children and grandchildren. He was so very proud of each and every one of them. Although they will be the first to say he was the biggest tease in their lives.
Lee will probably be most remembered by his family and friends for his humor, his quick wit, his hearty laugh, and his love for making others laugh! And, that when he loved, he loved with his whole heart!
Lee was preceded in death by his parents, Virgil Sr. and Pat, brother, Terry and step-father, Jay Hess.
He is survived by his wife, Angie; children, April McMullan (Mike), Eric, Paul, Lisa Crocker (Cody), and Teri Jennings; grandchildren, Scott, Joe (Rachael), Tylor (Stacia), Brady, Colin, Madi, Chase, Parker, Aspen, Grace and Skylar; great grandchildren, James, Nollie and Emery; brother, Dennis (Patee), sister, Ranae Johnson (Rick), mother-In-Law, Virginia Radford; and too many beloved aunts, uncles, cousins, nieces, nephews and friends to number.
Lee had requested no services. The immediate family will be gathering later in the summer to spread his ashes in a few of his favorite spots.
In lieu of flowers donations can be made to the Thayne Wyoming EMS or Thayne Wyoming Volunteer Fire Department.
Let us know what you think!
Tagged:
Daisy Mackey
James Truman Call
John G. Stumpp
Jr. (Lee)
Virgil L. Jennings