Independent Obituaries: July 22, 2020
The following obituaries appeared in the July 22, 2020 edition of the Star Valley Independent.
For more area obituaries please visit Schwab Mortuary.
Another online resource is the Star Valley Historical Society which has compiled obituaries and headstones over a period of many years.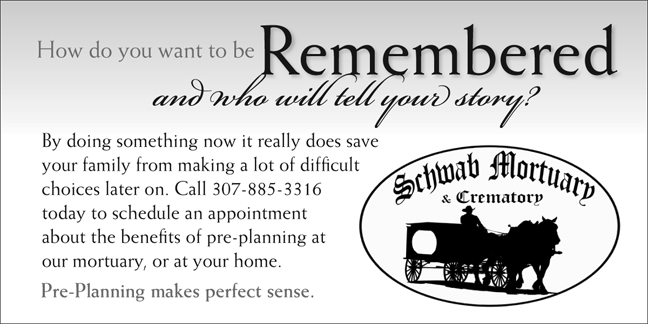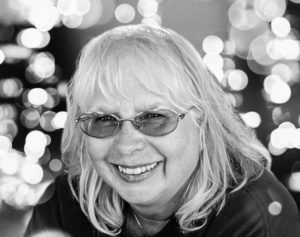 Peggy Dawn Adams Astle passed away at her home on Friday, July 17, 2020.
Dawn was a committed and loving wife, mother and grandmother who worked hard, loved fiercely, and willingly shared her light with all around her. She was a committed member of The Church of Jesus Christ of Latter-day Saints.
Dawn was born in Pocatello Idaho on January 27, 1955 to William Alma Adams and Jeannine Smith Hymas. As a girl she lived with her family in Montpelier, Idaho before moving with her family to the Afton and Grover areas and attending Star Valley High School.
At age 18, Dawn married the love of her life, Gary Winters Astle, in the Logan Temple on September 21, 1973. The family moved around for a few years before returning to settle in Grover in 1980, where Dawn lived until her death. Dawn was well known in the community as the postmaster of the Grover Post Office, serving for 33 years. She was also known for her humanitarian work in and out of her church callings.
Dawn's organizational abilities are legendary – she was always organizing events large and small. Dawn was an extraordinary cook and could (and often did) whip up a meal for anyone at a moment's notice. She continually watched for opportunities to help those around her, and quietly and consistently filled the needs she saw.
In her spare time Dawn was active in maintaining and improving the Grover Community Park, working on the Grover Water Board, volunteering with the Girl Scouts for 30+ years including a caretaker for Camp Open Door at Granite Hot Springs, Friends of the Star Valley Branch Library and participating in the Daughters of Utah Pioneers, to name only a few of her many projects. She loved her flowers, her family, and her community and many friends.
In her professional life she was a past recipient of the Wyoming Postmaster of the Year Award from the National Association of Postmasters. Dawn loved to play games, read, camp, travel and spend time with her family.
Gary and Dawn are the parents of six children, Wade Astle, Traci Astle, Becky Astle, Staci Lynn Allen (Greg), Kara Weatbrook (Josh) and Amy McGurk (JR).
She is survived by her husband, all six of her children, and her nine grandchildren, as well as her sister, Karen Mclaughlin, and her two brothers, Tim Jensen and David Hymas.
She is preceded in death by her parents and son-in-law, JR McGurk.
Funeral services will be held on Saturday, July 25, 2020 at 12 noon at Schwab Mortuary in Afton. There will be a viewing prior to the funeral form 10:30-11:45 a.m., with a night viewing on Friday, July 24, 2020 from 6-8 p.m. at Schwab Mortuary.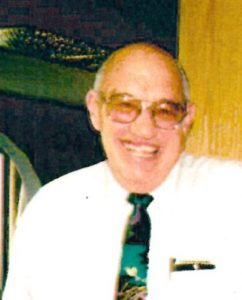 Donald Marion Davidson passed away peacefully on July 10, 2020, in his home in Etna, Wyoming. He was 82 years old.
Funeral services will be held on Friday, July 17, at noon in the Etna Ward Chapel. There will be a viewing on Thursday, July 16, from 6-8 p.m., and again on July 17, from 10:30 am to noon prior to services at the Etna, Ward Chapel.
Donald Marion Davidson was born on Easter Sunday, April 17, 1938, to Marion McNeal Davidson and Frances Marguerite Coffin, in Jackson Hole, Wyoming. He found great pride in being able to claim he was a true Jackson Hole Native, his great grandparents homesteaded in the 1890's in what is now Grand Teton National Park, near the area of Moosehead Ranch.
He lived in Ogden, Utah, in 1943-1944 while both his parents were employed at Hill Airforce Base, until his father enrolled in the Navy. He and his mother then moved back to Jackson where he went all through school. He said he was always more interested in sports than school.
He started skiing about the same time as he started walking and it came to him as second nature. The manager of Snow King Mountain was his unintended babysitter since the house he grew up in was just 3 houses down from the base of Snow King. The day the lift first opened to the top of the mountain, Don was in the 6th chair.
As a child and youth, he would spend countless hours with his father in a plane flying from Idaho to Pinedale, Wyoming. Don recalled one year that he and his father would bring in supplies due to severe snowpack and weather which caused the road to be closed to and from Jackson for 31 days. They would fly in supplies to town from Salt Lake City, Utah, and Idaho Falls, Idaho.
Don loved sports. He loved playing sports more than watching sports. He played basketball and football in high school and ski raced when he could, as long as it did not interfere with his basketball. He started pitching fast-pitch softball in the local league when he was in 8th grade. He used to bet that he could throw farther underhand than anyone could overhand. His record was only beaten twice in a 25- year record. He attended the University of Wyoming and ended up on the ski team. In 1957 he became a member of the Sigma Alpha Epsilon fraternity.
Don started working for the highway department engineers in his sophomore year of high school and worked for them during the summers, until he became sick at college, and then worked for them permanently. He found great joy in building bridges, roads, and creating new avenues to travel. Some of his bragging rights include: Teton Pass, the airport road out of Jackson, and the Alpine bridge near the mouth of Snake River canyon. He eventually retired from WyHy.
In 1961, Don married Janice Marie Ick and was drafted by the U.S. Army, and two weeks later was in Libya in a small unit of 12 men and a helicopter. They were sent there to map out the country and while there, he discovered what it was like to live in a "real" desert. The Army found out that he could pitch softball so they would send a helicopter 200+ miles to pick him up and take him to the airbase at Tripoli to pitch for the Army teams against the Airforce teams from the different units around the area. He returned home from Libya in July of 1963 and went back to work for the highway department of engineers, again.
Don was a member of the Lion's Club, and Elk's Club in Jackson. He spent many hours bowling and going to events in their honor.
In 1965, Don and Janice welcomed a baby boy into their family, Lance Michael Davidson, and in 1968 welcomed a baby girl, Bridget Lee Davidson.
Don and Janet divorced in 1986 and remained friends.
Don remarried in 1989 to Charmayne Montague Williams and in 1993 moved to Alpine, Wyoming, to work on the Alpine bridge and where Charmayne was the Alpine city clerk. They were active members of The Church of Jesus Christ of Latter-day Saints. They were sealed for time and all eternity August 5th, 1995 in the Idaho Falls Idaho temple. Charmayne got sick in December of 1995 and passed away on January 20th, 1996.
In 1998 he married Carol Ann Warren (Burdick) and was married for time in the Idaho Falls Temple. He moved to Etna, Wyoming to Carol's home where she and her daughter, Wendy, resided. Carol's husband, Wendell Warren, had passed in October of 1995.
Don had a passion for spending time in the great outdoors. He loved, skiing, hunting, . He was admired not only by his friends and family, but also by all those who knew him. He was known for his passion for life, his infectious smile, and his kind and compassionate spirit. He spent the last 23 years of his life enjoying going to the temple on a regular basis. He will be greatly missed.
Donald is survived by his sister, Marlene Kay Davidson Goe ( Thomas "Tommy"), – Jackson, Wyoming, his children, Lance Davidson (Albert) -Arizona, Bridget Davidson ( James Duran) -Texas, Rachel Warren- Wyoming, Wendy Clegg (Brent) -Wyoming, several grandchildren and great-grandchildren.
He is preceded in death by his parents, two spouses, and one grandchild.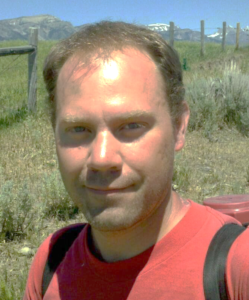 Lucas Todd Campbell peacefully died to this earthly life, and received his crown of life, on July 11, 2020, at his home in Alpine. He securely rests in paradise with his Savior, Jesus Christ; he was 39 years old.
Lucas was born on January 9, 1981, at St. John's Hospital, to Bob and Mary (Baux) Campbell, and was brought to the saving waters of Holy Baptism on January 18, 1981, at Redeemer Lutheran Church, Jackson.
Lucas graduated from Jackson Hole High School in 1999 and joined the United States Marine Corp shortly thereafter, where he served as an amphibious assault vehicle crew chief and a marksmanship instructor. He would later be deployed to the Afghanistan war theater where he faithfully served alongside his band of brothers. Upon completion of his tour of duty for the Marine Corp, he returned to the States and began his tour of duty as a father.
Lucas enjoyed many activities with his children and was looking forward to becoming a grandpa in November.
His experiences and wisdom have guided and inspired all those that knew him, and his memory will be cherished forever.
His saving faith in what Christ has done for him, and for all people, was of the utmost importance to him, filled him with the Peace that surpasses all human understanding, and guarded his heart and his mind in Christ Jesus.
Lucas is survived by his four beloved children; Ethan, Ava, Adri, and Rory; parents Bob and Mary Campbell; sister, Kiley Campbell; brother, Beau Campbell and his spouse, Jerri; cousin, Micah Campbell; and his beloved dog, Kenai; along with many aunts, uncles, and cousins.
He was preceded in death by his paternal grandparents, Francis and Laverne Campbell; maternal grandparents, Phil and Phronia Baux; and cousin, Toby Campbell.
Graveside services were held at 11 a.m. on Saturday, July 18, 2020, at Etna Cemetery
As an expression of sympathy, donations are accepted through the listed GoFundMe account: https://gf.me/u/yf6t57.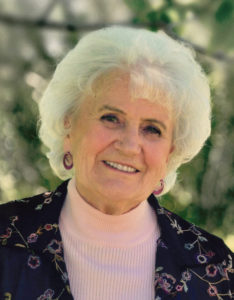 Lucile Hoopes Garrett, 87, passed away on July 14, 2020 in Hyrum, Utah. She was born September 14, 1932 in Fairview, Wyoming to Vernon and Izora Hale Hoopes. Lucile was loved and admired by her husband, six children, 32 grandchildren and 66 great-grandchildren.
Lucile lived in Fairview until leaving to attend college in Logan, where she met her future spouse, Verl B Garrett. They were married in the Logan Temple on March 7, 1952. For short periods of time they lived in Tremonton, Hurricane, Nephi, and Salt Lake City before settling for 45 years in the Syracuse/Clearfield area. The past 13 years she has lived in Hyrum.
She worked in nursing and as an office worker for several years as a young mother. Later in her life, Lucile returned to school, graduating from Weber State University. She loved her 23 years as an elementary school teacher and influenced the lives of many.
As a life-long member of The Church of Jesus Christ of Latter-day Saints, Lucile served in numerous callings, including being a temple worker and serving a mission to Canada with her husband. She was an active member of Daughters of Utah Pioneers from 1963 until her death. She loved to read and belonged to the same book club for 30 years. She was a master homemaker and passed those skills to both her sons and daughters. Lucile also loved participating in activities at the Hyrum Senior Citizens Center, especially those that involved music and drama.
Lucile was preceded in death by her husband, Verl, and her four brothers, Lloyd, Gerald, Keith, and Willard. She is survived by her children, Jeff (Julie) Garrett of Queen Creek, Arizona; Steve (Storme) Garrett of Scottsdale, Arizona; Roberta (Bruce) Bishop of Thatcher, Arizona; Shirley (Greg) Stuart of Hyrum, Utah; Brad (Paula) Garrett of San Jose, California; and Dean (Angie) Garrett of Syracuse, Utah. She is also survived by her two sisters, Gwen (Wayne) Roos of Sandpoint, Idaho; and Marilyn (Lael) Hepworth of South Weber, Utah.
Funeral services were held Saturday, July 18, 2020 at Lindquist's Layton Mortuary, 1867 N. Fairfield Road. Internment, Syracuse City Cemetery.
Condolences may be shared at: www.lindquistmortuary.com.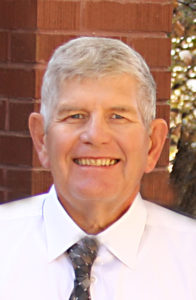 Ray Robinson, age 62, of Brigham City, Utah, died on June 30, 2020, at his home on the family farm west of Brigham City. Ray died surrounded by loved ones, after a brief battle with ALS.
Due to concerns surrounding the COVID-19 pandemic, there will not be any public services for Ray. The family encourages community mourners to visit his burial site at the Brigham City Cemetery once Ray is interred.
Ray was born on January 18th, 1958 to Bruce Robinson and Joyce Fluckiger of Bedford, Wyoming, one of 10 children. He is survived by seven of his siblings: Nalene, Cal, Melvin, Camille, Gail, Annette, and Rob. Two of his brothers, Land and Marion, preceded him in death.
As a young man, Ray excelled at athletics. He was a three-time Wyoming state champion wrestler in 1973,1975, and 1976. He was also named an All-State football player on both offense and defense in Wyoming.
Ray married Bonnie Jeppson of Brigham City, Utah on May 29, 1980. For the last 40 years, they have worked to raise their family on the Jeppson farm located west of Brigham City. They are the parents of six children: Shane, Tyler, Joelle, Heather, Katie, and Colten. As Ray's children have married, he has joyfully welcomed each of their spouses into the family. Ray also took great delight in watching his family grow as grandchildren arrived. Ray loved to be with his children and their families at home on the farm, or at their homes located across the inter-mountain west, in Houston, Texas, and Laie, Hawaii.
Ray was a lifelong member of the Church of Jesus Christ of Latter-Day Saints. From 1977 to 1979 Ray served a mission for the church in New York City and the surrounding areas. Ray's experience in New York yielded relationships that brought him much satisfaction over the last four decades. Ray also found great joy watching his children serve missions across the globe (Veracruz, Mexico; Cape Verde; Malaga, Spain). During the last 3 decades, Ray and Bonnie have served in various capacities in the Brigham City LDS River Ward. Most recently, Ray enjoyed teaching the eight-year-old children's class.
"Safety Ray" worked as a safety coordinator at Associated Brigham Contractors. He enjoyed the brotherhood he felt with his coworkers. Ray was often eager to tell folks about the exciting projects ABC built. He retired in December 2019 after 35 years with ABC. Even after his retirement, Ray greatly enjoyed being able to visit his friends at ABC.
Ray had a passion for the American West and cowboy culture. This translated into the family ranch being one of the great pleasures of Ray's life. He believed that a thoughtful approach to ranch work taught subtle and powerful life lessons. Ray would rather build a new fence that would last for decades than fix the old fence every year. For Ray, dealing with an angry mother cow was a test of the cowboy's — or cowgirl's — wit and character. He was fond of reminding his children not to be outsmarted by the cows and that the only way to work cows quickly was to do the work slowly.
The vast majority of Ray's life was devoted to building his ranch, friends, faith, and family. Ray's accomplishments in these, and other, areas stand without adornment as fitting and honest monuments to his mortal life. Nevertheless, the things he leaves behind are not the best ways to understand Ray's life. A better legacy of Ray's life is the feelings, and fond memories in the hearts of all who loved Ray.
Ray's wife and family want to extend their heartfelt gratitude to the many friends, family, neighbors, and associates for your generosity and kind words.
In place of flowers please donate to the Rocky Mountain Chapter of the ALS Association (alsarockymountain.org) or the general missionary fund of The Church of Jesus Christ of Latter-day Saints.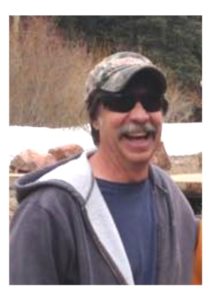 Tony Crnkovich went home to Jesus Friday November 22, 2019 at his home in Thayne, Wyoming.
Tony was born July 20, 1957 in Willits, California to William and Ruth Crnkovich. Tony worked for JR Simplot 41 years and retired in September 2015. He exemplified hard work and dedication not only to his family but those he worked with.
Tony was so proud of his three children: Judy Williams (Dale Williams) William Crnkovich and Charity Williams (Tyler Williams). He had six grandchildren: Christopher, Katelyn and Kaileb Camacho, Kaelana Crnkovich, Benjamin and Zoie Williams, and one great granddaughter, Freya Camacho.
Tony was married to Brenda Crnkovich 31 years. During that time, they had many adventures together. The last was to attend Charis Bible College together in Colorado. He said he was thankful for that experience and was happy for the "little" push she gave him to go.
Tony was an amazing and very talented man. He loved hunting with his son William, and brother Larry Crnkovich. He enjoyed camping with the family and spending time in the mountains. He loved the ocean and spending time fishing with his brother Dave Crnkovich.
Tony enjoyed restoring old vintage snowmobiles and making them shine. He enjoyed sharing his knowledge of restoration, spending time with his snowmobile family, as well as showing and racing the finished sleds.
Memorial Service at Open Arms Church in Soda Springs, Idaho 11 Hooper Lane. In lieu of flowers, please consider donating to Tony Crnkovich benefit at Bank of Star Valley.
Tagged:
Donald Marion Davidson
Lucas Todd Campbell
Lucile Hoopes Garrett
Peggy Dawn Adams Astle
Ray Robinson
Star Valley Wyoming obituaries
Tony Crnkovich
Wyoming obituaries