Independent Obituaries: July 24, 2019
The following obituaries appeared in the July 24, 2019 edition of the Star Valley Independent.
For more area obituaries, please visit Schwab Mortuary.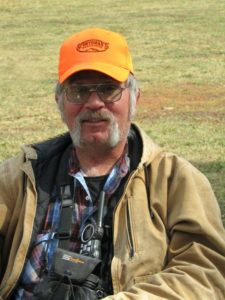 Coy Eugene Clark was born October 9th 1963 in Oroville California to Coy and Beverly Staton. Coy was latter adopted by Alfred Clark.
Coy spent most of his time enjoying the outdoors with his family. Camping, hunting, fishing and four wheeling were a favorite pastime.
Coy was diagnosed with ALS when he was 53 years old. He fought the disease to the very end. He passed away in the early morning hours on July 21, 2019 surrounded by family.
Coy is survived by his wife Rona Clark of Etna, daughter Crystal (Tyler) Johannes of Columbus Nebraska, son Jim (Katie) Clark of Ririe Idaho, and seven grandchildren Anna Johannes, Dusty Johannes, Hunter Clark, Dylon Clark, Kaylene Clark, Gabe Clark, Kelly Clark.
Funeral Services will be held on Thursday, July 25, 2019 at 1 p.m. in the Etna Ward Chapel.
A viewing will be held from 11 a.m.-12:45 p.m. prior to the service.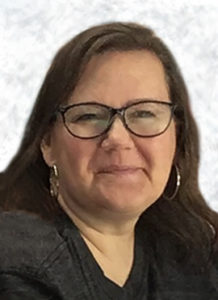 Lorna Crystal Erickson, 46, passed away Thursday, July 18, 2019 in Grover, Wyoming. She was born April 4, 1973 in Rawlins, Wyoming to Darrel and Marsha Haderlie.  She spent the first several weeks of her life with her Grandpa and Grandma Haderlie in Star Valley. Marsha had serious complications after Crystal's birth and was unable to care for her during that time. Her family moved back to Freedom where Crystal grew up in a house that her Great Grandfather had built. As a young girl, Crystal took dance classes and showed her dog Bandit in 4-H.  In high school, Crystal was active in cheerleading and was on the Brave Cadette Dance team. Crystal graduated from Star Valley High School and seminary in 1991.  After high school, she attended LDS Business College in Salt Lake City for a year. She moved to Logan, Utah where she worked for a year before moving back to Star Valley to work at Thayne True Value and for Rigo Chaparro at State Farm Insurance. She also worked at Metcalf Elementary school.  Crystal married her high school sweetheart, Daniel "Harve" Erickson on May 17, 1996 in the Idaho Falls, Idaho Temple. Crystal and Harve worked in Star Valley during the summers and went to school in Laramie for the first few years of their marriage. Crystal graduated with an Associates degree in Business Office Technology from Laramie County Community College in 1998.  In November 1998, her first daughter Shaylee was born in Laramie. The family moved to Ft. Collins, Colorado in the fall of 2001 for Harve to attend veterinary school. Lyndi was born in Ft. Collins in March of 2005.  After graduation, they moved back to Star Valley. It was wonderful to be back close to family. They lived in Afton, Osmond, and Grover.  Crystal was caring and loving. She taught her daughters to be mannerly and respectful. She loved spending time with her Father and Mother. She believed that a smile or hello could make someone's day better. Crystal loved her Heavenly Father and Savior and tried to be kind to others.  Crystal was preceded in death by her father, Darrel Haderlie. She is survived by her husband Harve, daughters Shaylee and Lyndi, her mother Marsha Haderlie, sister LaNiece (Lynn) Call and brothers Roy (Dezi) Haderlie and Farren (Tara) Haderlie. Funeral Services were held on Tuesday, July 23, 2019 at noon in the Afton Tabernacle.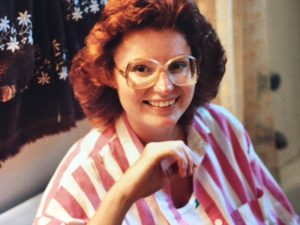 Lynette Kennington Cox, 56, died July 1, 2019 at her mother's home in Afton surrounded by family after a courageous battle with cancer.  She was born July 26, 1962 in Ogden, Utah to Forrest Weber and Dorothy Eckersell Kennington, the fourth of seven children. Lynette spent her early years between Kaysville, Utah and the family farm at Bedford. The family moved to Afton in 1971.  She married high school sweetheart, David Cox, Oct. 10, 1980. They spent several years in California, returning to Star Valley in 2003. Lynette and David were blessed with four sons, Mike, Steve, Kelly and Alan.  Lynette served all her life as a member of The Church of Jesus Christ of Latter-day Saints. She was compassionate and caring in all her callings. Perhaps her greatest joy was being sealed to her spouse in the Idaho Falls Temple November 2, 2013.  Lynette is survived by her husband David Cox, sons Mike Cox (Mary Rose), Steve Cox (Hattie), Kelly Cox, Alan Cox (Shantell), five grandchildren, her mother, Dorothy Kennington, siblings Kathy, Ann, Garth, Donna, David and Lynn.  She is preceded in death by her father.
Funeral Services were held on Saturday, July 6, 2019 at 11 a.m. in the Smoot Ward Chapel.
Tagged:
Coy Eugene Clark
Lorna Crystal Erickson
Lynette Kennington Cox
Star Valley Wyoming obituaries
Wyoming obituaries