Independent Obituaries: June 22, 2022
The following obituaries appeared in the June 22, 2022 edition of the Star Valley Independent.
For more area obituaries, please visit Schwab Mortuary.
For more resources including headstones, please visit the Star Valley Historical Society.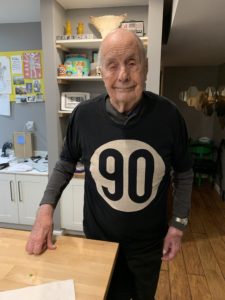 Dean Alonzo Schiess, formerly of Star Valley, Wyoming, passed away June 13, 2022, in Scottsdale Arizona. He was 92 ½. Dean lived an amazing life that spanned the best of times. He was born in a log home without electricity or running water and saw the age of commercial flight, space exploration, the internet, and electric cars.
Dean loved growing up on the family farm in Freedom, Idaho, and was an entrepreneur from a young age, trapping mink which he sold. He possibly owned Freedom's first motorcycle which he bought in kit form and built. He was an award-winning welder in high school, and a private pilot before he left for the Korean War. He served in the Army, mostly in Japan, where he oversaw a motor pool rebuilding engines, trucks, and tanks from the WWII era.
After his military service, he went to college at Utah State University in Logan, Utah. It was there he met Renae Roskelley, who was working at the local Spudnut Shop. They eloped to Las Vegas in 1955.
In 1957 Dean and Renae moved to Phoenix, Arizona and bought a Dairy Queen at 24th St. and Van Buren. They built the business together and eventually owned several other fast-food ventures. Ultimately, they owned eight Dairy Queen/Orange Julius stores, and were consistently ranked in the top 10 producing stores. Their children grew up in the stores, learning customer service and a great work ethic from Dad and Mom.
Dean could fix or build anything and was well respected by all that knew him. He was a great influence on the many young people that he employed over the years.
Preceding him in death are his wife Renae, two son, Dean Jr., and Brandon Dean Schiess, his parents, Lon and Nettie Schiess, both sisters, Virginia Schiess Nield and Patricia Schiess Redburn.
Surviving family members include daughter Kelli (Scott Holman) of Maryville, Missouri, Brody (Mary Schiess) of Cave Creek, Arizona, and Darin Schiess of Scottsdale, Arizona. Also surviving are nine grandchildren, 10 great grandchildren, and three great, great grandchildren.
A viewing will be held at the Allen Mortuary in Logan, Utah at 9 am on Friday, June 24, followed by a graveside service at the Logan cemetery around 10:30 am. A celebration of life will be held in the fall in Mesa, Arizona. Please contact the family for more information.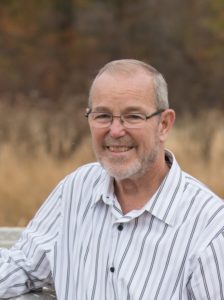 Today we pay tribute to our beloved husband, father, grandfather, brother, handyman, and trusted plumbing advisor. Randy Burgess was born on July 24th, 1951, and his arrival into this world was interrupted by Pioneer Day Celebrations! While his mother and father were driving to the hospital to deliver Randy, they were disrupted by a train of handcarts. Rather than join the parade route the family decided to patiently wait for the celebration to pass before hastily driving to St. Mark's Hospital. It seems as if Randy learned patience while in the womb…this lesson stuck with him throughout his lifetime, and selfless patience became a key part of who he is.
In his early years Randy preferred to spend his time taking his toys apart rather than playing with them. He was always intrigued with the inner workings of machines, electronics, and basically anything and everything. Schoolwork was always difficult for Randy, but he excelled with working with his hands and could make or replicate almost anything. To the joy of his mother, he graduated from Granger High in 1969. When he was younger Randy aspired to be a meteorologist, but at the request of his father, Randy postponed his post-high school education. Two weeks later his dad unexpectedly passed away. Because his older brother Ken was married and in the service, Randy quickly assumed the responsibility of patriarch for the family.
Randy's father, Ernie, loved fast cars, so obviously Randy's first order of business was to get the family a Ford Fairlane. Randy loved to baby his cars and kept them in pristine condition. In 1970 he decided to serve a mission for the Church of Jesus Christ of Latter-Day Saints and spent 2 years in the Cumorah, New York, Mission. He cherished his time serving and especially enjoyed participating in the Hill Cumorah Pageant while he was there. While on his mission Randy's love for the Savior, Jesus Christ, and the restored gospel deepened and brought him great joy. Upon his return from his mission Randy found his beloved Ford Fairlane damaged, with all four corners smashed, which left him feeling "almost devastated." This is when he was introduced to the first love of his life, his baby blue 1972 Ford Maverik, that he purchased off the showroom floor for $3,000 dollars.
On Friday June 21, 1974, Randy met the second, but even more significant, love of his life, Crystal. At a youth Lagoon day, Randy rolled up in the new family car, a Mustang II Ghia, and approached the cutest girl there, Crystal Rich. He asked her, "Do you have a ride?" She replied "No." And he confidently replied, "Well, you do now!" A mere ten days later these love birds were engaged to be married. That's right! These two needed less than two weeks to decide they wanted to be together for eternity. They were sealed for time and all eternity in the Salt Lake City Temple on November 1st, 1974.
Now the fun part, his children. Not one or two, but many! Christi, Dodi, Dusty, TJ, JR, and Colby quickly took priority over his love of muscle cars. His beloved Maverik was soon replaced with a giant red and white striped GMC passenger van. Once again in Randy's life, he took on the role of providing for his family and spent every minute trying to make their lives better. In his role as provider, he began work as a plumber and was employed by his father-in-law, Budd Rich. He worked for Budd for 20 years before relocating his family to Star Valley and starting his own plumbing company and later working side by side with his sons in the plumbing trade.
After what seemed like a blink of the eye, his kids were all grown up! They each soon followed in Randy's footsteps and traded in their precious cars for vans and oversized SUVs as they began families of their own. Randy absolutely adored his 26 grandchildren and 2 great grandchildren (and counting – we're not done yet.) Spending time with, speaking with, and seeing his grandchildren became the thing he looked forward to most. Whether they lived in the same town or not, he would make it a priority to visit with each grandchild, either in person or via FaceTime. Randy loved playing with his grandkids, buying them ice cream, and making Rice Krispy treats. Nothing was more important than helping his grandchildren learn about the love of God, learn how to work hard, and learn how to be honest and charitable. Randy was a safe haven for his posterity to turn to, and no problem was too big or small for him to listen lovingly to and offer gentle advice on how to face adversity and overcome challenges.
Randy spent the last few years establishing his plumbing dominance at the local Ace Hardware store. Randy enjoyed helping others and sharing his years of extensive knowledge. He often expressed that his poor health prevented him from plumbing. Randy's position at Ace helped him to feel accomplished in the plumbing world. Thank you all for being apprentices and "do it yourselfers" to our master plumber. His last word of advice to give to his customers would be: (1) Poop runs downhill; (2) Don't bite your fingernails; and (3) Payday is on Friday.
We were heartbroken by the untimely passing of our hero on June 14, 2022.
We are extremely grateful for the lessons and knowledge he bestowed on us. We will forever miss our ultimate handyman and father. His life, his love, and his example to each of us is by far the greatest task he accomplished.
Randy is survived by his wife of 47 years – Crystal, and by his children Christi (Del); Dodi (Jacob); Dusty; T.J. (Steph); J.R. (Kathryn); and Colby (Taylor). He is also survived by 24 grandchildren, and two great-grandchildren. Randy is survived by his brother Ken (Lois) and sisters Sheri (Dan) Clawson and Sandra (Gary) Mackay.
Randy was preceded in death by his parents Leonard Ernest and Bernice Bowcutt Burgess; by his father and mother-in-law Budd M. and Lora Jean Rich; his granddaughter Camila Burgess and grandson Caleb Avis.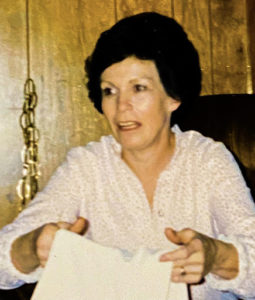 Rea Martha Brog Stock was born in Afton, Wyoming on June 28, 1934, to Ernest and Martha Brog. She grew up at the Freedom Swiss Cheese Plant, owned and operated by her father.
After graduating from Star Valley High School in 1952, Rea and Clyde married at the Idaho Falls Temple on June 12, 1953. They are the parents of two children – Debbie Merica (Eldest), and Monica Stock. Rea has seven Grandchildren: Nick, Megan, Paul, Cade, Chance from Debbie, Blane and Breka from Monica.
A graveside service will be held on June 24, 2022, at 12 p.m. She will be interred in the Freedom Cemetery.
Her greatest sources of joy were her membership and service in The Church of Jesus Christ of Latter-day Saints and serving in the Idaho Falls Temple with Clyde.
If asked, Rea would tell you that what she treasured most in life was being a wife, mother, and grandmother. How deeply grateful we are for our mother and for the faith we cherish that families are eternal.
Let us know what you think!
Tagged:
Dean Alonzo Schiess
Randy Burgess
Rea Martha Brog Stock
Star Valley Wyoming obituaries
Wyoming obituaries