Independent Obituaries: June 26, 2019
The following obituaries appeared in the June 26, 2019 edition of the Star Valley Independent.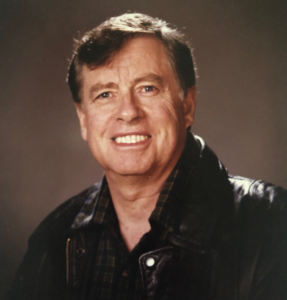 Our dear daddy passed away in his sleep with his daughter and young grandson by his side after a brave battle with cancer on June 2, 2019. Alan Merritt was born in Afton Wyoming on September 5, 1943 to Laura Ashment Merritt and Desmond E. Merritt. He lived a life of hard work, adventure, danger, courage, generosity, love and faith in our Redeemer Jesus Christ. He served in the Wyoming Army National Guard for six years during the peak of Vietnam. He was a qualified expert marksman and the fastest Mile runner in his division of approx. 12,000 soldiers at Fort Leonard Wood Missouri. He was a true modern-day mountain man and Wyoming cowboy spending several years as a professional big game hunting guide and trailblazer through the Tetons, once surviving the summit with 110 mph winds and gusts of 170 mph. He worked for a movie Company showing nature films in theaters by travelling across the U.S. and Canada in his 1968 Corvet. During these adventures, he survived being held at gunpoint and again at knife point. For 11 years he regularly braved up to 40 below weather as a lineman for Lower Valley Power & Light helping keep Star Valley in power. He worked for St. George Energy Services for 20 years and would brave up to 115 degree weather working on the power poles. In 1987 he became the town hero and saved many people in an apartment complex from an electrical fire during which his legs and feet were mangled in a firetruck ladder. He then became a powerplant operator for the City of St.George. In 1988 he saved the lives of nearly 15 bungee jumping spring breakers. He refused demands to reenergize the crane entangled power lines until protocol was strictly followed and he had visual confirmation that all people were clear.  He was an Author of the memoir Heaven Helps Out.  He was married for 18 years to DeAnna Walker (Merritt) Padilla whom he had four children with. He was later married to Marlene Bowman Merritt for 10 years. He spent his last eight years of life as a devoted father and grandfather. Loving father of four: Shayne Merritt, Troy Merritt, Lance (Angie) Merritt, Sabreena (Jay) Elggren. Doting Grandfather of 15: Briana, Caiden, Austin, Jaz, Josh, Matthew, Melissa, Shelby, Abbygail, Myah, Dakota, Ben, Jeff, Elysia & Noah. Big brother to four: Travis (the late Jewell) Merritt of Brigham City, Faye (Dale) Aullman of Thayne, Rhonda (Manuel) Pena of Shelley and Aaron (Lisa) Merritt of Afton. Memorial Graveside Service open to the public in the Afton Wyoming Cemetery on Saturday July 6, 2019 at 11 a.m.
Condolences may be sent to www.mcmillanmortuary.com
Joseph Martin DeWester, known to church and friends as "Brother Joe", went to be with his Lord on June 19, 2019, at the age of 81 years. He passed peacefully in his sleep, after a long battle with heart disease, at his residence in Alpine, Wyoming.  Brother Joe was born in Rock Springs, Wyoming on October 16, 1937 to Joseph and Lucille DeWester. As a young man he lived and worked on the Pine Butte Ranch, watching over the cattle herd from the Colorado border to the railroad stockyard in Rock Springs. Later he worked the many ranches on the Upper Green River as a wrangler. He then returned to Rock Springs to work as a truck driver and service station owner/operator.  Over the years Brother Joe became an accomplished woodworker and today his work can be found in several Rock Springs and Green River businesses, homes and churches. All these accomplishments, however so bright, pale in comparison to his commitment to his God.  He established and administered a Christian Ministry at the Federal Penitentiary in Rawlins, Wyoming for several years. He was instrumental in the planning, building and funding for the construction of the Rock Springs Apostolic Church in Rock Springs ,Wyoming. He was often a guest speaker at many of the churches in the tri-state area.  On one of his speaking engagments he found his retirement home. Star Valley Apostolic Church in Alpine, Wyoming was that home.  Whether handing out ice cream, to the children in his neighborhood, in the middle of a Rock Springs summer, or taking the church youth for a fishing trip up the Grey's from Alpine, Brother Joe had an uncanny ability to reach people in a deep and positive way. He will be missed greatly. Brother Joe was preceded in death by his parents, his sister Dorthy and her husband Ken Tyler.  He is survived by his children Robin Salai of Fairmont, West Virginia, Teri Tuller of Rock Springs, Jerry Callahan of Rock Springs, Scott Callahan of Jackson Hole and numerous grandchildren and great grandchildren. A Celebration of Life will be conducted by the Reverend Wayne Neal at the Star Valley Apostolic Church, 173 Highway 189, Alpine, Wyoming on June 30, 2019 at 11 a.m. In lieu of flowers, a contribution to the Star Valley Apostolic Church wildlife habitat enhancement project would be greatly appreciated. Send donations to: Wayne Neal, P.O.Box 38, Auburn, Wyoming 83111.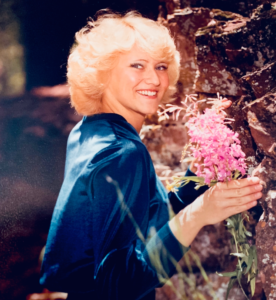 Rose Cassity passed away at her home in Logan, Utah on June 19, 2019.
Funeral services will be held at 11 a.m. at the Osmond Church, followed by graveside services at the Afton Cemetery.
Due to cremation there will not be any viewing.
Full obituary will be placed in the newspaper at a later date.
Let us know what you think!
Tagged:
Alan Merritt
Joseph Martin DeWester
Rose Cassity
Star Valley Wyoming obituaries
Wyoming obituaries