Independent Obituaries: March 17, 2021
The following obituaries appeared in the March 17, 2021 edition of the Star Valley Independent.
For more area obituaries, please visit Schwab Mortuary.
For more resources including headstones, please visit the Star Valley Historical Society.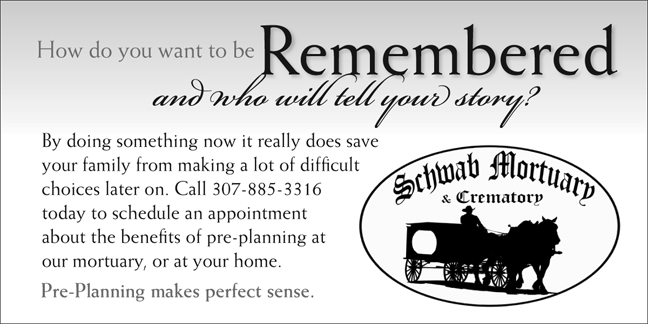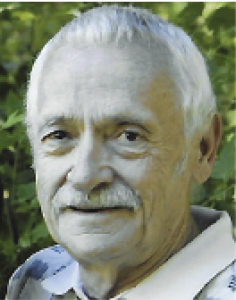 Dale N. Draney passed away on December 21, 2020. Dale was born to Ivin and Mabel Draney in Afton, Wyoming on September 8, 1940. He grew up in Freedom, Idaho with six siblings. He graduated from Star Valley High School.
Dale served in the U.S. Air Force stationed in San Antonio, Texas and Karamusel, Turkey. He worked for 25 years in the Nevada gaming industry in Jackpot, Reno, Las Vegas and Carson City. He went on to establish Eagle Valley Woodwork and finished his career in the Eagle Valley Golf Course as bookkeeper until retiring in 2006.
Dale loved golfing, which he pursued actively until Frontal Temporal Alzheimer disease no longer allowed him to participate in his beloved sport.
A sincere thank you to all who have sent condolences, and to his golfing buddies who made it possible for him to continue playing until 2018.
Dale was preceded in death by both parents, his brother Jerry (Georgia), and his sister Carole.
He is survived by his wife Lori and four daughters: Michelle Becker, Tina Logan, Theresa Benney, and Jennifer (Andrew) Sanchez as well as two grandsons, Everett and Ethan Benney, his brother Elwyn (Carolyn) and three sisters; Diane (David) Lemmon, Donna (Kirk) Rodgers, and Lorie Muir.
If anyone would like to donate in Dale's name, please donate at the Alzheimer Research of Northern Nevada Chapter, Reno, Nevada.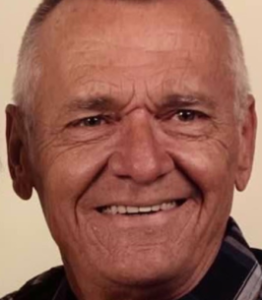 Gerald N. Draney, (Jerry), 81, of Allegan, Michigan, passed away on April 14, 2020 at Ascension Borgess Hospital from lung cancer.
Jerry was born November 16, 1938 in Afton, Wyoming to Ivin and Mabel Draney of Freedom, Idaho. Jerry is one of seven children.
Jerry proudly served in the 101st Airborne.
He met and married Georgia Ann Bellingar in Chicago, Illinois on July 9, 1960.
He worked 20 years for Rockwell International as an electrician and 2 years for Allegan Tubular Products.
Jerry loved to fly fish and camp. Almost every year, he would go to Star Valley to enjoy the mountains and fishing. Over the years, he enjoyed radio controlled boats and planes. Their home was one filled with love and respect and always a whole lot of laughter.
Jerry leaves behind his wife of 60 years, son Christopher (Marina) of Lansing, Michigan, his two daughters, Cindy (Wes) Gaddis of Lexington, North Carolina, and Tammy (Donnie) Octman of Allegan, his children Eric, Abby, Eli, Adam, Alex, William and Joseph Gaddis. Also, Shelly and Steven Delong, Hannah and Trevor Octman, Andreas (Amanda), Jeff and Codi Draney, Samantha (John) McClellan, Sebastian and Tristan Draney, and 13 great grandchildren. Also, his brothers, Elwyn (Carolyn), Dale (Lorie and sisters Diane (David) Lemmon, Donna (Kirk) Rogers and Lori Muir.
Along with his parents, he was preceded in death by his son, Michael and his sister, Carole.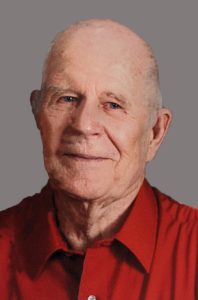 LaGrande Hale Merritt died peacefully at his home in Ogden, Utah, on March 6, 2021, at the age of 86.
He was born on February 4, 1935 in Afton, Wyoming to Bessie Hale and Norman Merritt. He grew up in Bedford, Wyoming and attended Bedford Elementary where his mother taught him in 3rd and 4th grades. He graduated from Star Valley High School and attended Ricks College, Utah State and Brigham Young University.
La Grande was called to serve as a missionary for The Church of Jesus Christ of Latter-day Saints in the Finnish Mission from May 1955 to January 1958. While serving as a missionary in Finland, he attended the dedication of the first European temple in Bern, Switzerland.
He met the love of his life, Carla Scheer, when he was working in Ogden, Utah. They were married in Ogden on July 20, 1962, and their marriage was solemnized in the Logan, Utah temple on May 29, 1964. The Merritt family moved around the country while La Grande worked for various United States government agencies. Each of their children was born in a different state.
La Grande and Carla retired and moved to their family property in Bedford in 1985. They served a one-year family history mission microfilming records for The Church of Jesus Christ of Latter-day Saints in Jefferson City, Missouri in 2003. From 2009-2010 they served a mission to Sweden, where they were in charge of 106 family history centers in Norway, Denmark, Sweden and Finland. They lived between Bedford and Ogden from 2006-2011, then moved to Ogden full-time in 2011.
He was preceded in death by his parents, Norman and Bessie, and his brother, Gilman. He is survived by his wife, Carla; his children, Elizabeth Merritt (Joseph), Bobbie Baldwin (Michael), Michael Merritt (Tauna) and Danielle Laver (Erik); eight grandchildren and seven great- grandchildren.
La Grande was laid to rest in the Bedford cemetery on March 9, 2021.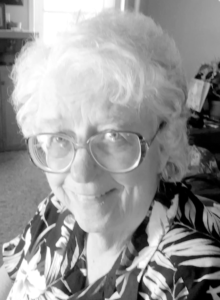 LuAnn Olsen Anderson, 79, passed away peacefully on March 9, 2021 at the Elkridge Assisted Living Center in Payson UT.
LuAnn was born August 10, 1941 in the house her dad built in Ephraim, Utah. She is the daughter of Harvey Aaron Olsen and Goldie Anna Peterson. She was married to Rex A. Rich of Afton, Wyoming, June 17, 1960 at her sister, Joyce Perry's, home in Ephraim, Utah.
Rex and LuAnn had 4 children. Three boys – Cordell, Kelly and Kenny – and a daughter, Coreen. Rex and LuAnn divorced in May of 1978. LuAnn Married Donlee Anderson of Fairview, Utah on July 2, 1988, and they were married for 32 years until the date of her death.
She was a member of The Church of Jesus Christ of Latter-day Saints where she served in the Relief Society, Primary and Young Womens. She loved camping, fishing, softball, volleyball, and bowling. She sang on a live radio music program at KMTI radio. She worked as a volunteer in the search and rescue, at the Moroni processing plant, and then as a dispatcher for over 25 years for the Sanpete County Sheriffs Department.
She is survived by her sons and daughter as well as grandchildren, great grandchildren and her husband Donlee Anderson. She was preceded in death by her parents and her sister Joyce Parry. Her family was the joy of her life, and she will be ever loved and cherished by them.
She will be interred at a graveside service in Fairview, Utah with family and friends on Wednesday March 17th 2021 at 1:00 p.m. Online condolences accepted at rasmusenmortuary.com.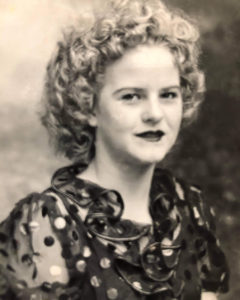 Our beloved wife, mother, grandmother, great-grandmother and great-great grandmother, Roma Shumway Olson (Mema), age 88, passed away peacefully at her home with her husband by her side on March 7, 2021.
Roma was born May 31, 1932 in Afton, Wyoming to Leon and Gladys Shumway. She was raised in Thayne, Fairview and Smoot, Wyoming. She married Clyde Olson on Aug 30, 1948 in the Salt Lake Temple of The Church of Jesus Christ of Latter-day Saints. They lived in Thayne until 1953 when they moved to Utah due to Clyde's employment on the Southern Pacific Railroad.
Roma was active in The Church of Jesus Christ of Latter-day Saints. She was blessed with a beautiful voice and amazing musical talent which she shared throughout the valley with her sisters (The Shumway Sisters). She was loved by all. Roma is survived by her loving husband Clyde Olson: Her children Jerel (Carolyn) Olson and Arlene Olson Taylor; 7 grandchildren, two grand-dogs, 20 great grandchildren, nine great-great grandchildren and two more on the way.
Roma was preceded in death by her parents, one brother, Ross Shumway and sisters Neva (Lancaster), Valoy (Porter) and Ledene (Stumpp). Funeral services will be held March 15th from 1-2:30 p.m. at Myers Mortuary at 845 Washington Boulevard, Ogden, Utah. The funeral will start at 3 p.m. Internment will be following day in the Fairview, Wyoming Cemetery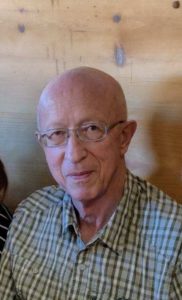 Winston Gerald Allred was born in Afton, Wyoming to Gerald Wright and Juanita Walton Allred on July 17, 1942.
As a child, he enjoyed working and playing with cousins at his Grandpa Nield's dairy, visiting with his mother as she took in sewing, traveling with his father as he drove truck, and playing with his beloved, but not-very-smart dog, Tip.
He helped his father build the HiWay Market Grocery Store on the family property, which they later had to sell due to his father's health. He was seven when his sister, Susan (whom he named) was born. Jennie Lyn came when he was thirteen. What the family didn't have in money, they made up for in love.
After graduating from Star Valley High School in 1960, he attended BYU at the urging of his mother and obtained a BS in Marketing from Utah State University in 1965. He began his career at Lower Valley Power and Light in marketing and advanced to management. Always technologically savvy and highly intelligent, he taught himself how to use the very first computer at LVP&L, eventually retiring after 35 years.
He was sealed to the love of his life, Markeen Newswander on June 19, 1962 in the Idaho Falls Temple. Winston's #1 rule was that their five children love and respect their mother as much as he did. His #2 rule was that they love one another. The family built many cherished memories during road trips like borrowing Grandpa Elmo's boat for a day trip to Bear Lake or farther trips to the Oregon Coast, Northwest Territories in Canada, and Hawaii.
A gentle, thoughtful man, Winston was a devoted member of The Church of Jesus Christ of Latter-Day Saints. He exemplified unconditional love through countless acts of unassuming service, sharing his testimony of Jesus Christ and the Atonement, serving in the temple, and teaching the gospel. But of all the many callings and titles Winston bore, his most treasured was that of husband and father.
After fighting health challenges and infections, followed by COVID-19 pneumonia in the hospital through February, Winston Gerald Allred was taken to his eternal home, at the age of 78, on March 1, 2021. He is survived by his beloved wife, Markeen; their children Christine (Chad) Turner, Linda (Garth) Mikesell, Janette (Lyle) Harmon, and David (Stephanie) Allred; 19 grandchildren; 5 great-grandchildren; and his sisters Susan (David) Kerns and Jennie (Richard) Likes.
He is preceded in death by his daughter, Nancy Patterson; a grandson, Tyson Chad Turner; and his parents; Gerald Wright and Juanita Walton Allred.
Let us know what you think!
Tagged:
Dale N. Draney
Gerald N. Draney
La Grande Hale Merritt
LuAnn Olsen Anderson
Roma Shumway Olson
Winston Gerald Allred