Independent Obituaries: March 6, 2019
The following obituaries appeared in the March 6, 2019 edition of the Star Valley Independent.
Emilyn Gardner Roberts was born December 13, 1948 in Afton, Wyoming at the Star Valley Hospital to Arch Gardner and Mary Estella Gardner. Emilyn graduated from Star Valley High School, and attended Utah State University. She has lived in numerous states around the West including Texas and California; She moved to Reno, Nevada and made it her home. She has worked as Office manager and Accountant for a paint store. As an accountant she did income tax returns in California. Emilyn loved to travel and meet new people and experience the joy of the moment. She was kind and caring to her family and friends. She provided service and volunteered for many organizations. She was always willing to help anyone in need. Her family members and friends have wonderful memories of her helping and providing service for them.
Emilyn loved to laugh and share a joke. She had a very pleasing laugh.  She was an avid motorcyclist and belonged to a riding group called "Woman in the Wind International Inc". She enjoyed meeting women from around the world who shared her joy of the road. Emilyn volunteered and worked tirelessly for "Let 'em Run Foundation". Their mission is to save and protect the wild horse population of Nevada. She and Jean traveled with the organization founder Lacey Dalton. They advertised and sold t-shirts, CDs and other memorabilia at Lacey's concerts. They also worked on the ranch. Emilyn passed away February 28, 2019 in Reno, Nevada. She is survived by her spouse Jean Barnes and siblings, Nada Joy Larson (Clint deceased), Gayla Astle (Dee), Hal Gardner (Patricia), and Dahl Gardner (Neva).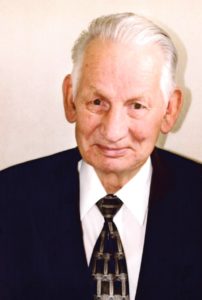 Eugene Turner passed away peacefully on February 28, 2019 at Legacy Homes in Thayne, Wyoming. He was born August 1, 1927 to Stephen Percy Turner and Myrtle Walton in Thayne, Wyoming. He was the third of six children. He grew up in Turnerville where he enjoyed helping his grandpa on the farm and working in the Turner sawmill. He attended grade school in Turnerville and the 9th grade at Star Valley High School in Afton, Wyoming.  During the depression money was scarce. In September of 1944 he joined the Navy at the age of 17, so that his parents had one less mouth to feed. He spent the next 20 months serving his country during WW2. He would send some of his money home to his mother and told her to use it if it was needed, she spent every penny. During this time, Eugene grew an extreme hatred to cabbage and voiced his opinion about it regularly. He had a great love for his country and was very proud of his service. After returning from WW2, he met Lois Skinner and on May 21, 1948 they were sealed in the Idaho Falls, Idaho temple. To that union was born six children. The oldest, Patty Jean, passes away shortly after birth. They raised their five children in Bedford, WY. Eugene worked for the Preston Ranch and drove the school bus for many years. Then he worked at Monsanto in Soda Springs, Idaho. He retired from the Star Valley Cheese Factory. Eugene and Lois ran the Turner's Country Store and post office in Bedford for several years of which they thoroughly enjoyed. They loved to support their children and grandchildren in their sporting events and musical concerts. After Lois' death in 2005, Eugene continued to support his grandchildren in these activities. He was very proud of all his children and grandchildren. Eugene was a member of The Church of Jesus Christ of Latter-day Saints, where he was the ward clerk in the Bedford ward for many years. In his later years, you would find him with his contagious smile being the door greeter, which he greatly enjoyed. He is proceeded in death by his wife Lois, daughter Patty Jean, granddaughter Kristi Sue, grandson Adam, two great grandchildren, his parents, his brother Lloyd, and sister Reba.  He is survived by his five children Kelly (Chris) of Kemmerer, Layne (Rosie) of Big Piney, Steven (Julie) of Cheyenne, Tami (Todd) Erickson of Thayne, Polli (Randy) Edwards of Bedford, 19 grandchildren, 41 great grandchildren, and one great great granddaughter. Funeral Services will be held in Bedford on Saturday, March 9,2019 at 11:00 a.m. with a viewing prior to the service from 9:30-11:45 a.m. and a night viewing on Friday March 8, 2019, from 6-8 p.m. at the Schwab Funeral Chapel in Thayne.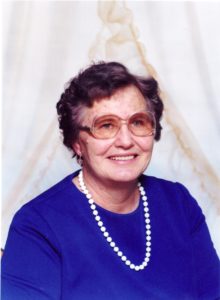 Evelyn May Haderlie Suter, age 86, passed peacefully from this life on Tuesday, February 19, 2019 at the Star Valley Care Center in Afton, Wyoming.  Evelyn was born April 18, 1932 in Afton, Wyoming to Gilbert and Phyllis Haderlie. She was the oldest of the six children in her family. She had two sisters and three brothers. Vaughn, Juel, Linda, Peggy and Terry. She graduated from Star Valley High School in 1950. On August 25, 1950 she married Delbert Suter in the Logan Temple. There were five children born into their family: Brian, Vondell, Curtiss, Sandra and Dennis. They later built a home in Bedford and raised their family on the farm.  She was an excellent cook and baker. She loved making delicious meals and home baked goodies for her family and they all looked forward to her treats. She loved being in the mountains and enjoyed many years of hunting and camping. Grey River held a special spot in her heart. She took her grandkids on many camping excursions through the years. She enjoyed family reunions and loved to reminisce about the good-old-days. She was very appreciative of her family roots and generations of hard workers before her. Some of her hobbies included: playing the accordian, gardening, going on drives to the mountains, jigsaw puzzles, card games, watching and feeding the birds, especially the hummingbirds. They were her favorite.  Evelyn was a member of The Church of Jesus Christ of Latter-day Saints and had a strong testimony. She looked forward to the day she would be reunited with her loved ones that had passed on before her. She loved her family very much and was very proud of all their accomplishments.
Evelyn is survived by her children Brian (Sherry) Suter of Bedford, Wyoming, Vondell (JoAnn) Suter of Las Vegas, Nevada, Curtiss (Lisa) Suter of Bedford, Wyoming, Sandra (John) Nelson of Freedom, Wyoming, and Dennis Suter of Bedford, Wyoming; brothers, Juel Haderlie and Terry Haderlie; sisters, Linda Linford and Peggy Hoopes; two sisters-in-law; two brothers-in-law, 16 grandchildren, 34 great grandchildren, two great, great grandchildren and a very loving extended family.  She was preceded in death by her husband, Delbert; her parents, Gilbert and Phyllis; her brother Vaughn and a grandaughter, Tina.  Services were held February 25, 2019 at noon in the Freedom Ward Chapel.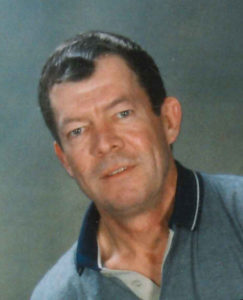 Gregory Val Kunz was born March 6, 1951 in Montpelier, Idaho. He was the youngest of three children born to Reed Lynn and Carol (Wright) Kunz. The family moved to Soda Springs where Greg attended schools. He was an outstanding athlete, particularly good at basketball, baseball, track and golf. He was very proud in high school to letter in track. His love for Labradors began in the late 60's, with his first black lab named Mack. He graduated from Soda Springs High school in 1969, and shortly after married his high school sweetheart Arvella David on July, 20th of that year. Greg and Arvella moved to Conda and Greg began his career working at the JR Simplot company. He was very fortunate to work with his brother Randy in the chemists laboratory, where he was also able to bring his dog Sirr Man to work with him on a daily basis. Greg and Arvella began their family in Conda – where Becky and Nichole were raised before moving the family into the big city of Soda Springs in 1974. Their third child Trevor was born in Soda Springs in 1978. When Simplot opened the Smoky Canyon Mine, Greg and his family moved to Star Valley where he continued his work as a lab supervisor. This move was a great life experience for the family, as they under took the process of building their log home while living in the unfinished basement. At his Star Valley home, Greg surrounded the family with the outdoors and nature. The surroundings there allowed Greg to share his love of hunting, and his passion for the outdoors to be passed down to his children and later grandchildren. Greg was fiercely independent and made sure he had his family taken care of and that he always had a plan for tough times. He built a snowplow truck to keep the Star Valley Ranch road open throughout the winter and always made sure the neighbors were cleared out too. In 2006, when Greg retired from Simplot, he and Arvella moved to Wellsville Utah where they spent a couple years until Arvella retired from Wells Fargo Bank. Longing for Idaho, they found a small hobby ranch to buy where they fulfilled a lifelong dream and moved to Bancroft, Idaho. There they enjoyed raising chickens, livestock, horses and a few turkeys too. The grandkids loved the activities the ranch provided. Greg setup a target range for shooting and everyone enjoyed target practicing on the shooting grounds.  In 2017, Greg and Arvella moved just outside of Soda Springs, on the Cedar View Road where he and Arvella continued enjoying country living and passing the time watching the wildlife from the valley and mountain range off of their deck. There they continued enjoying the company of their loyal Labrador retrievers. In his latter years Greg suffered from complications of undetected Rocky Mountain Spotted Tick Fever. Even though he dealt with tremendous pain he always had a great attitude and put friends and family first. Everything he did after he retired was with an eye towards his family. Greg passed away peacefully from pneumonia in the presence of his family in Soda Springs at 7:07 p.m. on February 17, 2019.  He was preceded in death by his parents Reed Lynn and Carol Kunz and his brother Randy Kunz. He is survived by his wife Arvella and children Becky and DeWayne Merritt (Hyrum, Utah), Nichole Ruiz (San Diego, California), Trevor and Desiree Kunz (Thayne, Wyoming) and his sister Carolynn and Ron Lau (Emmett, Idaho), and a sister-in-law Pauline Kunz of Salt Lake City, Utah. He is also survived by ten grandchildren and many close nieces and nephews. Services were held on Wednesday, February 20 at Noon at the Soda Springs Hooper Ward Chapel. Family visited with friends on Tuesday evening from 7-8 p.m. at the Funeral Home and on Wednesday morning 10-11:30 a.m. at the Church prior to services.  Condolences and memories can be shared with the family online by visiting www.simsfh.com.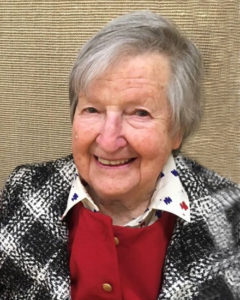 Vella "Madge" Jacobson, 90, of Irwin, passed away February 27, 2019, at Homestead Assisted Living Center.  Madge was born May 14, 1928, in Freedom, Wyoming, to Arlynn Merten Ashment and Vella Drucilla Porter Ashment. She grew up in the Freedom and Alpine area and attended school at Glen and Freedom, Wyoming. On August 30, 1946, she married Frank Max Jacobson in Dillon, Montana. Their marriage was later solemnized in the Idaho Falls Temple on March 19, 1954. To this union were born seven children, Linda, Quinn, Blake, Blair, Flint, Duff and Vonda. Madge and Max made their home in Irwin, Idaho where Madge was a homemaker and Max's best ranch-hand. She was a devout member of The Church of Jesus Christ of Latter-day Saints. She served in various capacities including, Relief Society President and served 11 years as a temple ordinance worker in the Idaho Falls Temple. She devoted her life to her religion and her family. She taught the gospel, loved the gospel, and lived it as well. She is remembered best as a youth Sunday School teacher. She was a hard worker and was dedicated in all things she did. Madge had a love for animals and the outdoors. She loved to play the accordion and could sing and yodel. She also wrote lovely poetry. Madge is survived by her daughter, Linda (Reid) Hymas of Iona, Idaho; son, Quinn (Sandra) Jacobson of Dubois, Idaho; son, Blake (Lanae) Jacobson of Irwin, Idaho; son, Blair (Joy) Jacobson of Irwin, Idaho; son, Flint (Lisa) Jacobson of Buhl, Idaho; son, Duff (Bernadette) Jacobson of Buhl, Idaho; daughter, Vonda (Mike) Zaugg of Ririe, Idaho; 46 grandchildren, 116 great grandchildren and two great-great grandchildren. She was preceded in death by her parents, Arlynn and Vella Ashment; brothers, Keith, Blaine, Theron, Theo, Norris, and James Ashment; sisters, Katherine and Beula Ashment; and son-in-law, Mike Zaugg. Services were held at 11 a.m. Monday, March 4, 2019, at Palisade Ward, 3109 Swan Valley Hwy, with Bishop Terry Hulse officiating. The family visited with friends Monday from 10-10:45 a.m. prior to services. Burial was in the Fielding Memorial Park Cemetery.
Condolences may be sent to the family online at www.woodfuneralhome.com.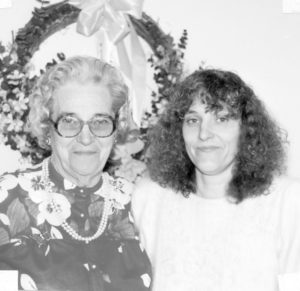 Carmen Patricia Barnell Larsen was born 20 March, 1953 in Tillamook, Oregon to William Neil and Carmen Gantenbein Barnell. Her parents had a dairy farm, and later leased a cafe in Nehalem, Oregon. She attended first grade in Nehalem where she was supposed to learn how to swim. When she was five years old however, she nearly drowned in the ocean and it gave her a fear of water. Her family came to Wyoming in 1960, when she was seven. They purchased the Buffalo Station and Cafe in Alpine and ran it until 1971. Patty attended school in Etna and Afton. She graduated in 1971, then completed a semester of Nursing training at Casper College, after which she married the love of her life in 1972. She was blessed with four children, of whom she joked, "I have a beautiful daughter and three Eagle Scouts!" Patty married Kevan Larsen on 4 February, 1972, lived in Alpine for four years, then they helped her dad build their home together in Thayne, in 1977-78. She helped Kevan get out the logs for some of the house lumber, and other work on her home. She will forever be known for her extraordinary arts and crafts talent. She was an Artex dealer. She made hundreds of neckerchief slides for her Cub Scouts, with ingenious designs, materials and shapes. As an expert wedding cake maker for many years, she was a perfectionist, and never intimidated by fountains, huge cake designs, or specialty custom designs. Many a bride told her definitely million dollar quality, for a very inexpensive rate. Patty also accumulated over 75 specialty birthday cake pans, but used many to custom design cakes for specific people or occasions. Truly innovative. Patty spent over 35 years working in Cub Scouts or Boy Scouts in many positions, especially training other leaders. In 2004 she was awarded the Silver Beaver, to add to the plethora of other awards, recognition, and achievements. She was a Troop Guide of the BSA Woodbadge courses, and several men told her "I'd have never gotten my Beads if it wasn't for you!" Yes, she loved scouting, and even when boys were grown, they were still "her boys." She maintained one copy of each of the few hundred different neckerchief slides she made for each boy for their special meetings. As an expert seamstress, Patty won many blue and purple ribbons on her quilts. On short notice for a family reunion, she quilted a queen-size quilt, by herself, in one week–and her stitches were small, tight and straight. She was a key component to the family's satellite TV business for 26 years, and obtained certification as an authorized Prime-star and DirecTV installer. Patricia had a deep and abiding love for, and strong testimony of her Lord and Savior Jesus Christ, and his Atonement. She served three senior missions for The Church of Jesus Christ of Latter-day Saints with her husband, each being eighteen months. First was a Military Relations assignment, as the first couple into Fort Stewart, Georgia in January 2007. Second was at the Los Angeles Family History Regional Library in 2013-2014. Third was another Military Relations Mission to Vicenza Army Base, Northern Italy. She was an absolute blessing to those military families, and she called it "Serving America's Best!" She had planned another mission, but her health would not allow it, as in June 2018 she was officially diagnosed with ALS–Lou Gehrig's Disease. She told everyone she'd had a wonderfully good life, and was very happy to be moving on. As of July 2018, she had attended 100 different Temples of The Church of Jesus Christ of Latter-day Saints in 13 different countries.  She is survived by her husband Kevan of Thayne; sons Kevan Tory (Deborah), Honeyville, Utah, Brenyun, Idaho Falls, Shilo Rose Alten (Nick), Idaho Falls, and Kent, Beulah, Wyoming; four grandchildren, Kayden Larsen, Jaron Larsen, Kent Larsen Jr. and Soraya Larsen. Graveside services are scheduled for Saturday, 9 March, 2019 at 12 noon at the Thayne Community Cemetery. Viewings will be held on Friday, 8 March from 6-9 p.m. and again on Saturday from 10-11:45 a.m. at the Thayne Wyoming Stake Center.
Tributes and memorials can be posted at www.schwabmortuary.com.
Tagged:
Carmen Patricia Barnell Larsen
Emilyn Gardner Roberts
Eugene Turner
Evelyn May Haderlie Suter
Gregory Val Kunz
Vella "Madge" Jacobson