Independent Obituaries: November 27, 2019
The following obituaries appeared in the November 27, 2019 edition of the Star Valley Independent.
For more area obituaries, visit schwabmortuary.com.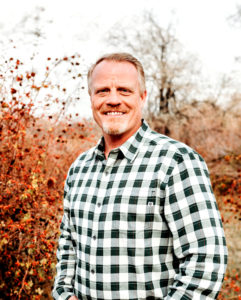 Clayton Earl Skinner, beloved son, brother, uncle, husband, father, and grandfather, passed away Friday, November 22, 2019. This spiritual giant was first and foremost a family man. Though a nature-lover, the biggest aspect of hunting, camping, and fishing he loved was that those activities connected him with his family and friends. A nationally certified scuba diver and an avid skier, Clayton eagerly shared his love for outdoor sports with others, and was even teaching his granddaughters to ski. He was the glue that held the family together, and his family could always count on him to be present at every family function.
Clayton was a member of the Church of Jesus Christ of Latter-day Saints and served a faithful mission in Los Angeles, California. While in L.A., he met and baptized Rose Mary Juarez, who would later become his eternal companion. After returning with honor from his mission, the two reconnected and were sealed on October 4, 1985 in the Salt Lake Temple. His love and respect for Rose Mary was evident in all aspects of life, illustrated in one way by his willingness to overcome his reluctance to learn Salsa and Merengue—with her gentle persuasion—which helped him discover a love and a talent for the dances. Further evidence of their love was their faithful attendance in holy temples.
Clayton was a diligent servant of Jesus Christ, serving in various callings, including a calling as Scout Master, in which he was able to ensure all three of his sons earned their Eagle Scout designations. He willingly served others, often learning new skills to enable him to do so. In fact, because of his regular service to others, he learned and became adept at so many skills that he was lovingly referred to as the "master of carpet." But his service included more than temporal relief. His emotional and spiritual strength uplifted the burdened soul, and his hugs healed the broken hearted.
Clayton Earl was born to Clayton and Marilyn Titensor Skinner on April 5, 1964 in Afton, Wyoming. He was raised in Bedford, Wyoming, graduated from Star Valley High in Afton, Wyoming, then completed a bachelor's degree at Weber State University in Ogden, Utah. He is survived by his wife Rose Mary; sons Andrew (Cassi) Skinner, Scott (Brynn) Skinner, and Jason Skinner; two granddaughters Kinsley and Brighton; his mother Marilyn and siblings Susanne (Terry) Smedley, Janette (Blake) Cleghorn, Cheryl (Warren) Call, Steven Dee (Carolyn) Skinner, Jan (Thomas) Lancaster, Joan (Gordon) Sleeman, Stella Marie (Mark) Mackey and Daunilyn (Jeff) Tippetts.
He was preceded in death by his father; his sister Elnor; his step-father Ted Heiner; and father-in-law Carlos Juarez.
Visitations will be held at the Farr West Stake Center, 2132 W. 2700 No. Farr West, Utah, Friday, Nov. 29 from 5 to 8 p.m. and Saturday from 8:30 to 9:30 a.m. Funeral services will be held at 10 a.m. on Saturday, November 30, at the Farr West Stake Center. Following the services, we will be traveling to Bedford, Wyoming for the interment in the Bedford Wyoming Cemetery at 3:45 p.m.
Condolences may be sent to the family at www.myers-mortuary.com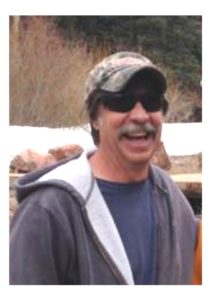 Tony Crnkovich went home to Jesus Friday November 22, 2019 at his home in Thayne, Wyoming.
Tony was born July 20, 1957 in Willits, California to William and Ruth Crnkovich. Tony worked for JR Simplot 41 years and retired in September 2015. He exemplified hard work and dedication not only to his family but those he worked with.
Tony was so proud of his three children: Judy Williams (Dale Williams) William Crnkovich and Charity Williams (Tyler Williams). He had six grandchildren: Christopher, Katelyn and Kaileb Camacho, Kaelana Crnkovich, Benjamin and Zoie Williams, and one great granddaughter, Freya Camacho.
Tony was married to Brenda Crnkovich 31 years. During that time, they had many adventures together. The last was to attend Charis Bible College together in Colorado. He said he was thankful for that experience and was happy for the "little" push she gave him to go.
Tony was an amazing and very talented man. He loved hunting with his son William, and brother Larry Crnkovich. He enjoyed camping with the family and spending time in the mountains. He loved the ocean and spending time fishing with his brother Dave Crnkovich.
Tony enjoyed restoring old vintage snowmobiles and making them shine. He enjoyed sharing his knowledge of restoration, spending time with his snowmobile family, as well as showing and racing the finished sleds.
The family will be having a graveside service in Soda Springs, Idaho in mid May 2020. We will post specifics at a later date. In lieu of flowers, please donate to the funeral services.
Let us know what you think!
Tagged:
Clayton Earl Skinner
Star Valley Wyoming obituaries
Tony Crnkovich
Wyoming obituaries