Independent Obituaries: October 11, 2017
The following obituaries appeared in the October 11, 2017 print edition of the Star Valley Independent
For more area obituaries please visit Schwab Mortuary.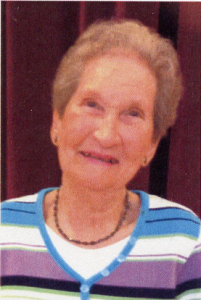 Creva Stumpp Davis passed away peacefully on Tuesday, May 23, 2017 in Lindon, Utah, at the home of her daughter. She was 91 years old. Creva was born in Star Valley, Wyoming on July 10, 1925, to Jeannette Tippetts and William Stumpp. She came to Ogden during World War II and graduated from Ogden High School in 1943. She supported herself by working at the DDO, Bob's Barbecue, Barrel Drive Inn, and later, Sherwin Williams and Crown Body Shop. She met Vaughn Davis and fell in love. She went back to Cape Cod, Massachusetts, where he was stationed in the Naval Air Corps and married him on June 1, 1945. They lived there for one year and then returned to Ogden, where she lived the rest of her life. They have three daughters; Carolyn (Rick) Gibson of Taylorsville, Marilyn (Blaine) Thornock of West Haven, and Suzanne (Bill) Kirby of Lindon. They have 12 grandchildren, nine step-grandchildren, 51 great-grandchildren and 12 great great-grandchildren. She was an active member of the LDS church which she loved and revered. She was so kind and loving to everyone that she met. She was never judgmental and always accepted everyone for who they were. She was a friend to all she met. She served in the Sunday School, MIA, Relief Society and Primary. She was an avid cook, seamstress, and homemaker. She came from a large family of 14 children. Surviving siblings are; Steve (Frankie) Stumpp, Evanston, Kay Shurleff, Ogden, Becky (Jim) Clatterbuck, Washington Terrace, Gloria (Jack) Miller, Ogden, and JoAnne (Mel) Bragg, Ogden. She is preceded in death by her husband, Vaughn, two sons-in-law, Glen Weston and Lynn Barth. She is also preceded by her siblings; Ida Stumpp, Dwayne Stumpp, Alma Stumpp, LaWana Croxford, Leah Housekeeper, Dick Stumpp, Bob Stumpp, and Ruth Blackmer. Funeral services were held May 31, 2017 in Ogden, Utah. Internment at the Aultorest Memorial Park, 836 36th St., Ogden, Utah.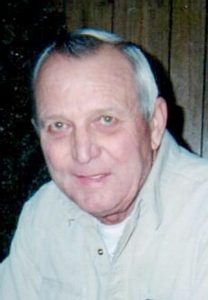 Lawrence LeRoy Hemmert was born on February 24, 1941 in Montpelier, Idaho to George Eugene Hemmert and Lucille Nelson Hemmert. He was third child of seven children. His childhood years were spent in Soda Springs, Georgetown and finally the family settled in Montpelier. He went to grade school in Georgetown, Junior High in Montpelier and High School in Montpelier.  After leaving home in the summer he worked for the company that moved across the United States harvesting wheat and barley. He would start in Texas, move through Oklahoma, up through the Midwest and finally to the west, where we would finally be able to see him again. He loved that job. He met the love of his live while picking up the milk at dairy farms. When he picked up the milk at the Jensen's he spied a beautiful young lady whose name was Beth Jensen. He would take her to town in the milk truck and on November 3, 1965 he married Beth. They lived in Grover until the time of their passing. On June 28, 1975 Loriel Hemmert was born.. Both Beth and Lawrence loved that little girl and Lawrence thought she was the cutest thing he had ever seen. He loved giving her rides in his pickup and on his tractor. On October 18, 1977 little Loriel was summoned back to her Heavenly Father. On August 29, 1977 Larry and Lael were born and became Beth and Lawrence's pride and joy a short time later. The gleam in his eyes returned as he and Beth watched their young sons grow into manhood. Lawrence worked several jobs during his lifetime, but when he started working for Burgraff's in Idaho Falls as a truck driver he found his niche. They were a construction company that built many roads all over the northwest. He was gone away from home a lot, but always tried to make sure if he could be home for the weekend.  On January 27, 2017, his wife of 51 years passed away. She was the true love of his and missed her tremendously.  Lawrence passed away in Afton, Wyoming on October 2, 2017 surrounded by his two sons and family. He was preceded in death by his wife Beth, his daughter Loriel, his parents George and Lucille, his in-laws Ezra and Ruth, a daughter in law Trina, a brother-in-law Mickey Burton, several aunts and uncles. He is survived by his two sons Larry and Lael both of Grover, Wyoming, Brothers, George (Sybil), Earl (Beverley), Russell (Gloria), Max (Debbie), Roy (Linda) and Sister Elsie. Funeral services were on October 6, 2017 at the Grover LDS Church. Interment will be at the Grover Cemetery.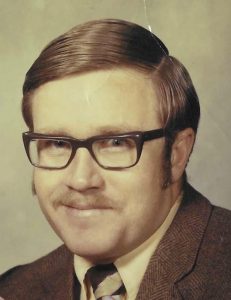 Mike Olsen was born on June 13, 1944 in Afton Wyoming to Ken and Carol Olsen, and the younger brother Kenneth Olsen. As a young boy he lived in Freedom, Idaho where his father ran the local grocery store. His family later moved to Afton where they ran Ken's Furniture & Appliance.  Mike attended all of his schooling in Afton. He graduated in from Star Valley High School in 1962, he then attended Ricks College for 1 year before serving an LDS mission to the London, England mission.  Upon returning Mike enrolled in the Army National Guard, along with some other friends from Star Valley they were sent to Fort Lewis for basic training then to Fort Leonardwood where he was in the combat engineering unit. While in the inactive reserve, he enrolled at Utah State majoring in Business Management with a minor in Economics. While at college he began dating Lynette Nield while she attended BYU. They were married June 19,1969 In the Logan Utah Temple. In the early years of marriage, Mike and Lynette were able to do several fun trips with family and friends, one that included visiting the Hawaiian Islands that is still a memorable trip. Mike worked for the Forest Service for several summers which he really enjoyed. Mike had always loved the outdoors and found immense joy with this particular job. Mike then started working at Nield Oil Company which stemmed his 30 year career in which he later co owned with his brother in-law Robert Mckim. Mike employed many young men in this time period who looked up to his fun spirit, and his kind work ethic.  Heather the first of five girls was born in 1976. Next came Jenny in 1978, Mary in 1981, Katilyn in 1983, and last of all Sarah in 1987. In addition to five loving daughters, Mike has 10 grandchildren that he rarely missed a wrestling match,track meet, or dance recital.  Mike was a dedicated member of the Church of Jesus Christ of Latter Day Saints, where he grew a love for the scouting program and serving the youth. Mike is very well known by those in the community for his contagious smile and attitude. He will be missed by many people in the community.  Mike passed away peacefully in his own home surrounded by his family September 30, 2017. Mike is survived by his lovely wife Lynette (Nield) Olsen of Afton, Heather Olsen (daughter) of Afton, Jenny Erickson (Beau) of Afton, Mary Olsen (daughter) of Afton, Katilyn (Michael) Onkes of Idaho Falls, Sarah (Conrad) Orme of California. Kenneth (Debbie) Olsen (brother) of Sandy Utah.
Walter Elton was born 24 April 1947, at home in Nehalem, Oregon to William Neil and Carmen Gantenbein Barnell. He was the fourth of six children. He helped out on the family farm, and later in the seafood restaurant, in Nehalem. He was an 11 year old Boy Scout when he saved his younger sister from drowning in the ocean. He always loved Oregon and the coastal area. Even as a young man, he was building things, including miniature balsa wood furniture, which he gave to his grandmother. He and his brothers hunted small game, and his love of hunting and the outdoors continued throughout his life. In 1961, his family moved to Alpine, Wyoming when his folks purchased the Buffalo Cafe, which they ran until 1971. He thoroughly enjoyed his associations with the McNeel boys, including football games in the back yard, hunting, or joy-riding in his dune buggy out on Palisades Lake bed. Bud attended Star Valley High School, and at age 18 enlisted in the Marine Corps, where he served 4 years. He served a 13 month tour of duty in the Republic of Vietnam, and was always proud of his service to the U.S. of A. Neil and Bud started Barnell and Son Construction Company, and built many of the early homes on Star Valley Ranch. Like his father, he knew and understood the different woods, good construction techniques, and worked hard to please the customer. Later, Bud worked for Gilpatrick Construction, and many other heavy construction companies, as an operator and as a mechanic. He enjoyed restoring old pickups and cars, and one of his co-workers mentioned that Bud could operate or repair any tracked or wheeled piece of equipment.
Bud married Teena Marie Wheeler on 27 November 1971, in Alpine. He joked about the fact he'd always remember his anniversary was on Thanksgiving, until reminded that it falls on a different day annually. Oh darn. Two children were born to this union, Shanna Vontella Barnell of Pueblo, Colorado, and Elton James Barnell of Idaho Falls, Idaho, and they were divorced later. In later years, he's lived in Pahrump, Nevada, with his companion LouAnn Zilla. He was well known for his kind acts of service to neighbors and the community-from fixing up a carpentry job, to repairing their vehicles. He was employed at Front Sight Firearms Institute, the world-class and premiere firearms training facility, where he helped teach their course of instruction of self-defense, home protection, and handgun safety training. He was later employed at a ranch near Santa Maria, California, where he enjoyed hunting feral hogs and other wildlife. Several years ago he was diagnosed with cancer, and endured several procedures, operations and lots of pain. He passed from this life on Sunday, 1 October 2017, in Downey, Idaho, with his companion LouAnn, and life-long friend David White at his side. He requested there be no funeral, and the family is planning a memorial service, to be held next summer, in Etna, Wyoming.
He was preceded in death by his parents and younger brother, Michael Lee. He is survived by his children, three brothers, William Neil Barnell Jr of Vancouver, Washington, Donald Ulrich Barnell of Castle Rock, Washington, and Paul Regner Barnell of Kemmerer, Wyoming, plus one sister, Carmen Patricia (Kevan) Larsen of Thayne, Wyoming. He is also survived by several grandchildren, and many nieces and nephews.
Let us know what you think!
Tagged:
Creva Stumpp Davis
Lawrence LeRoy Hemmert
Mike Olsen
Star Valley Obituaries
Walter Elton
Wyoming obituaries