Independent Obituaries: October 17, 2018
The following obituaries appeared in the October 17, 2018 edition of the Star Valley Independent.
For more local obituaries, please visit Schwab Mortuary.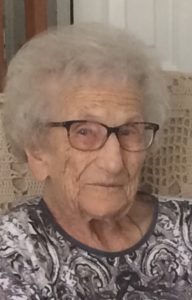 Beatrice Mary Luthi Croft was born on August 25, 1918, in Afton, Wyoming to Fredrick Luthi and Mary Zollinger Luthi, the oldest of four children born to Mary. She was blessed to join Ernold, Frank and Ella born to Fredrick Luthi and deceased wife, Clara Smith. Beatrice grew up on the family farm in Freedom with her sisters Leora and Alta and brother Dale. Beatrice attended school in the two-room Idaho schoolhouse, 9th grade in the new Freedom Wyoming. Elementary school and high school in Afton, where she graduated in 1936. Beatrice worked on the family farm helping her dad milk cows and putting up hay during the summers. She loved working beside her dad who often bragged about his daughters. Quote: "He'd rather have his girl-crew, than any hired hand in town."  After graduation, Beatrice worked at Chadwick Mercantile in Freedom. Later, she was employed by Lower Valley Power and Light as a bookkeeper/secretary. She owned and operated the Freedom store; worked short periods of time for Star Valley Cheese Factory and Polaris Industries and part-time for the telephone company. After the Freedom store was closed she worked full time for the Silver Star Telephone Company until her retirement. While working at Chadwicks, Beatrice met and later married Bill Croft on September 13, 1941 in Idaho Falls with their friends Keith Robinson and Verda Titensor. The couple was later sealed in the Logan Temple in March of 1942. Bill was soon drafted into the US. Army where he served for three and a half years. Once he returned from WWII, they made their home in Freedom where they farmed, ran the local store and raised their four daughters.  Beatrice loved her membership in the Church of Jesus Christ of Latter-Day Saints where she served in many capacities: Relief Society, Young Women, Sunday school teacher, and bookkeeper for the expansion of the Freedom Ward church. She did genealogy and temple work. She greatly valued her testimony of Christ. Once leaving Star Valley at retirement, Beatrice and Bill lived a number of years in Wellsville, and St. George, Utah. After the death of Bill, she moved to Sandy, Utah to live for several years with her daughter, Julie and her family. On August 25, 2018, Beatrice celebrated her 100th birthday. Family and friends, many who traveled from several surrounding states, enjoyed this 100th celebration with Beatrice and her  Beatrice was preceded in death by her husband, William (Bill) Croft, brothers, Ernold, and Frank Luthi, sisters, Ella Johnson, and Leora Rainey, and her parents. She is survived by her sister, Alta Wolfley and brother, Dale Luthi, her daughters, Connie (Roger Christensen), Jana (Duane Pounder), Teina (Richard Moore), Julie (Bradley Ford), 18 grandchildren, and six great-grandchildren.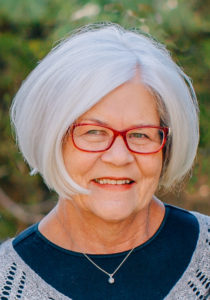 Candace Virginia Call Young, 72, passed away in Idaho Falls on Wednesday, October 10, 2018, following an accident at her home in Soda Springs several days earlier. She left this life peacefully, surrounded by all her children and her husband, Dr. Gerald Young. Candy was born July 1, 1946, in Soda Springs to Osborne and Janice Call, as the third of five children. Growing up, she prided herself in being a tomboy, and her hero was Calamity Jane. Candy graduated from Soda Springs High School in 1964 and later earned a bachelor's degree in Childhood Development and Family Relations from Brigham Young University. She married her high school sweetheart Jerry in 1967, and after he completed his medical training, they settled in Soda to raise their two daughters and four sons. Candy's greatest joy was the Gospel of Jesus Christ, and she lived it every day, touching the lives of everyone she met in ways that helped them be better people. In just one of countless examples, Candy and Jerry taught Sunday School to inmates, encouraging them to help craft humanitarian gifts, which Candy then delivered to children suffering from HIV in Chile. She loved sharing the Gospel in whatever way she could. Often described as easy to talk to, open-minded, and hard-working, she had many close friends locally and all around the world.  She delighted in supporting her children and her 25 grandchildren in the activities they pursued, driving hundreds of thousands of miles to always be there, even if just quietly in the background. Candy never missed a birthday, baptism, recital, or big game. And when she couldn't be with her family, she served them in other ways, such as the 37 cross-stitched Christmas stockings that will always be treasured. Candy loved traveling the country and the world, such as touring Europe with her kids and grandkids, visiting Church history sites, roaming the Scottish Highlands, and walking in the Holy Land—watching the sun rise from the peak of Mount Sinai. Weaving together her love of adventure, her love of the restored Gospel, and her love of horses, she rode in 1997 with Jerry over the historic pioneer trail, recording the very taxing and rewarding experience in one of the 192 journals she filled during her life. One region of the world that was especially close to Candy's heart was the Pacific. She attended the Church College of Hawaii (now BYU-Hawaii) and formed lifelong friends from across Polynesia and beyond. She continued to visit family and friends in the region, most recently visiting Fiji earlier this year.
Surviving her are her husband Jerry; her siblings Sharon (Larry) Anderson of St George, Utah; Craig (Janine) Call of Plain City, Utah; Lance (Kathy) Call of Lehi, Utah; her children Matthew (Marla) Young of Shelley; Maurie (Rob) Garr of Providence, Utah; Micah (Summer) Young of Fruit Heights, Utah; Marc (Stephanie) Young of Meridian; Melissa (Alasdair) Macleod of South Jordan, Utah; McKay (Anna) Young of Thayne, Wyoming; and 27 grandchildren, including spouses.  She was preceded in death by her parents, her brother Jay Call, and a son-in-law Setareki Kaumaitotoya.  A viewing took place from 5–7 p.m. on Sunday, October 14 at Sims Funeral Home in Soda Springs. Another viewing was held on Monday, October 15 from 12-1 p.m. at the Church of Jesus Christ of Latter-day Saints meetinghouse (290 South, 3rd West) prior to funeral services, which will begin at 2 p.m. Interment was in Soda Springs.  In lieu of flowers, donations may be made to LDS Philanthropies. Condolences and memories can be shared with the family by visiting www.simsfh.com. "…the spirits of those who are righteous are received into a state of happiness, which is called paradise, a state of rest, a state of peace, where they shall rest from all their troubles and from all care, and sorrow." (Alma 40:12)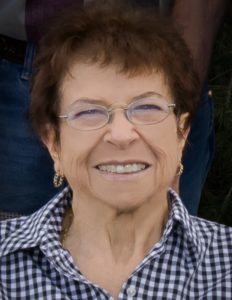 Gayle N. Ball, 82, passed away on Sunday, October 7, 2018. She was born on November 30, 1936 in Afton, Wyoming, the daughter of Leslie and Mable Luella Nelson Allred. She grew up in Star Valley and attended Star Valley Schools. She married Franklin Dennis Ball on January 5, 1955 in Idaho Falls, Idaho. Franklin passed away on January 14, 2015. Gayle was a member of The Church of Jesus Christ of Latter-day Saints. She was a Good Samaritan to everyone. She was a nurturer and giver and befriended everyone. One year she was sub for Santa for seven families. She loved little children and enjoyed being the crossing guard for over 20 years. The children called her the "pumpkin lady". Over the years she tended many children in her home and treated them as her own. Gayle enjoyed sewing, gardening, canning, cooking, but serving was her hobby. She loved her children and grandchildren and they loved her. She would spend countless hours watching, reading, and smothering her grandchildren with love. They adored her and she adored them. They will deeply miss her love and affection. Gayle is survived by her sons, Gary (VarJean) Ball, Mike L. Balls, Cody Balls, and Matt (Dayna) Balls; daughter, Jan (Tim) Holmes; ten grandchildren and nine great-grandchildren; and brothers, Dee Allred, Larry Allred, and Lloyd Allred. She was preceded in death by her parents, twin brother, Lael; and a granddaughter, Stephanie Holmes. A Memorial Service was held Saturday, October 13, 2018 at 11 a.m. at the Clearfield Stake Center, 151 North 1000 West. Friends visited with family on Saturday from 9:30 to 11 a.m. at the church. Interment, Monday, October 15th, at 12 p.m. in Fairview Wyoming.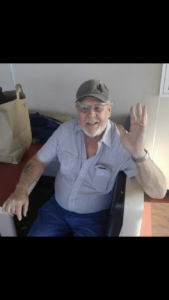 Jack McDonald was born in Susanville, California on April 6, 1942.  He attended many schools in Northern California while growing up.  Jack enjoyed fishing, hunting and camping with his family. Jack was a hard worker, having owned his own saw filing business in California.
Once he got to Wyoming he worked at the saw mill, hauled logs and drove over the road. He absolutely loved Wyoming and was very happy with the decision he made to move his family here in 1979.
He loved his family with all his being.  Jack will be missed by his wife Joyce of 54 years and his children Mike, Dennis and Mictoria along with many grandchildren, great grandchildren, nieces and nephews.
A visitation will be held on Thursday, October 18 from 6-8 p.m. at the Afton Fire Department.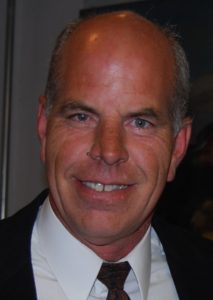 Robert Gordon Tolman passed away October 10, 2018 surrounded by his family. He was born on March 10, 1965 to Gordon H. and Ann Stephens Tolman. Robert's many opportunities and experiences growing up in Midvale, Utah shaped his personality, his work ethic, and his love of life. Robert graduated from Valley High School in Sandy, Utah. In 2006, Robert met the love of his life Pam and they were married on July 12, 2010. Robert had a quick wit and an infectious personality, he loved to get people around him to laugh and enjoy life. Robert's empathy and enthusiasm drew people to him and many became lifelong friends. In 1994, full of excitement and optimism for the possibilities, Robert and his sons moved to Wyoming to start a new life. The life he created brought him intense joy and happiness. Robert worked in the Auto Body and Paint Industry for more than 40 years. He started out as the body shop clean up helper, moved on to detailing, and all these years later, was the proud owner of R/T's Auto Collision. Robert was a skilled craftsman and artist. He loved to restore old cars for himself and others. Through the years he turned hundreds of scrapped and rusty shells into beautiful pieces of art. He was most proud of his '64 Thunderbird Convertible and loved to drive it around town with Pam. Robert is survived by his wife and best friend, Pam, his mother Ann, mother-in-law Bonnie Nebeker, and his children Eric Tolman, Michael Tolman, Willard and Ocie Hoopes, Billy and Shanie Hoopes, Terren and Amy Hoopes, Kestina and Heath Noel, and Simantha Stewart, 20 grandchildren, and 1 great grandchild. Also survived by siblings John and Tami Tolman, Ian and Janet Tolman, Diane and Steve Stockfish, Toni and Rick McCarver, Nicole Fredrickson, Tenna and Robert Merritt, Sherry Nebeker, Clint and Tracy Nebeker, and Lee Nebeker. Robert was preceded in death by his father Gordon, his father-in-law Darrell Nebeker, his grandparents, two grandchildren, and many special aunts, uncles and cousins. Funeral service were held Monday October 15, 2018 at 1 p.m. at the Salt River LDS Chapel, Papworth Lane County Rd 145, Afton, Wyoming. A viewing was held on Sunday October 14, 2018 from 6-8 p.m. at Schwab Mortuary 44 E. 4th Ave., Afton and Monday from 12-12:45 at the church prior to the service. Interment was at the Fairview Cemetery.
Tagged:
Beatrice Mary Luthi Croft
Candace Virginia Call Young
Gayle N. Ball
Jack McDonald
Robert Gordon Tolman
Star Valley Obituaries
Wyoming obituaries