Independent Obituaries: October 18, 2023
The following obituaries appeared in the October 18, 2023 edition of the Star Valley Independent.
For more area obituaries, please visit Schwab Mortuary.
For more resources including headstones, please visit the Star Valley Historical Society.

Erica Aullman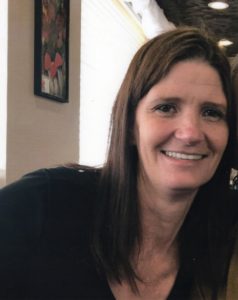 It is with a heavy heart. We announce the sudden passing of our dear Erica on September 11, 2023 in Twin Falls, Idaho.
Erica Marie Saylors Aullman, age 50, was the only child born to Eric S. Saylors and Sheila I. Crandall Saylors, on February 28, 1973 in Honolulu, Hawaii, where her father was stationed in the military.
Erica's parents eventually moved to San Bernardino, California, where she was raised and attended school.
Erica has five younger siblings; four half-brothers, Shawn, Justin, Chad and Brian Howard, and one half-sister, Lauren Saylors.
She has five children, Elijah, Kimberly, Timothy, Alyssa and April, which she adored.
Erica learned very young what hard work was to survive.  She worked for Western Building Maintenance for many years.
Erica and David Lee Aullman met in 2009 and fate reunited them in 2019.  On May 11, 2022 they married.
It was meant to be, they were inseparable, they were each others support system.
Erica knew no stranger.  She had compassion for everyone and always met them with a hug.  We will miss you, sweet Erica.
She is survived by her husband, David Lee Aullman, stepdaughter, Lillian Aullman of Twin Falls, Idaho, her children Elijah of Selma Oregon, Kimberly and Timothy of San Bernardino, California, Alyssa and April of Twin Falls, Idaho.
She is preceded in death by her father and grandparents.
A memorial service was held on Saturday, September 30, 2023 at Wilks Magic Valley Funeral Home in Twin Falls, Idaho.
Dale Jorgensen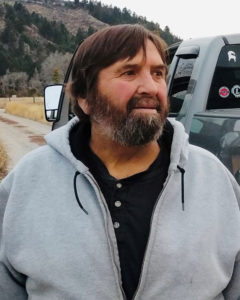 Dale Jorgensen, 69, of Irwin, Idaho, passed away surrounded by his loved ones on October 8, 2023, in Bountiful, Utah.
Dale was born September 13, 1954, in Salt Lake City, Utah, to Ted Ray Jorgensen and EnnaLou Neuenschwander. He grew up and attended schools in Bountiful, Utah, and graduated from Bountiful High School. As a young man, Dale moved with his family to Star Valley, Wyoming, where he met the girl he'd soon marry.
On December 13, 1974, he married the love of his life, Kathi Marie Jorgensen in Green River, Wyoming. Together they were blessed with four children, Suni, Jeannie, Ken and Nicholas. Dale and Kathi created a beautiful life together in Star Valley, Wyoming, for many years, having raised their children there as well as welcomed their grandchildren. Dale made a career in J&W Construction in Star Valley with his father, Ted and brothers, a family business that served Wyoming as well as Eastern Idaho.
In 2002, Dale and Kathi made a transition with their son, Nicholas and his wife to move to Irwin, Idaho, the same year they began Jorgensen Construction, Inc. For over 20 years, Dale and his son Nicholas; and later on, they welcomed his grandson Dustin Jorgensen to the team. Together they proudly built custom homes as well as the first grocery store in the valley, The Swan Valley General Store. Dale made many close friends in his business and left his mark throughout the valley with his craftsmanship being so well locally known that he'd been told countless times that folks could tell a Jorgensen House just by looking at it, a very proud honor to him and his craft.
Dale was a genuine family man, he most enjoyed spending time with his wife, Kathi. Together, they loved cooking, evening walks with their puppies and spending time with their children and grandchildren.
Dale had many hobbies, he especially enjoyed fishing down the South Fork of the Snake River in his drift boat with friends and family, he loved golfing, hunting, grilling up the best steaks in Idaho, and tending to his beautiful gardens that produced the finest carrots, rhubarb and peas that his family and friends enjoyed so much. He loved watching drag racing on the weekends, and spending time in his St. George, Utah, home in the colder months, a home right next door to his late father's sweetheart, Fran Jorgensen.
Dale is survived by his loving wife, Kathi Marie Jorgensen; his brothers, Wayne Jorgensen and David (Chris) Jorgensen, his two sons, Nicholas (Audrey) Jorgensen, and Ken (Terra) Jorgensen; daughter, Jeannie Jorgensen; grandchildren, Jayda (Jordan) Green, Tayann (Jared Vowles) Jorgensen, Dominic Jorgensen, Sam Nebeker, Lisa Nebeker, Kendra Jorgensen, Demri Nebeker, Preston Jorgensen, Kaydence Jorgensen, Charlie Jorgensen, Misty McMurdo, Heidi McMurdo, Jessica McAbee, JoDale McAbee, Dustin Jorgensen, Shawn Summers and Stormi Summers; great grandchildren, Avery Jorgensen, Paityn Jorgensen, Brynn Jorgensen, Tristin Warren, and Briley Miller; and many nieces, nephews and cousins.
He was preceded in death by his parents; daughter, Suni Summers; his brother, Philip Jorgensen; and granddaughter, Alissa McMurdo.
Funeral services will be held at Wood Funeral Home East Side, 963 South Ammon Road in Ammon, Idaho. A viewing will be at 1 p.m. on Saturday, October 21,2023, followed by a funeral at 2 p.m. The funeral services will be broadcast live at www.woodfuneralhome.com. Burial will be in the Swan Valley Cemetery afterwards.
Condolences may be sent to the family at www.woodfuneralhome.com.
Trudy Williams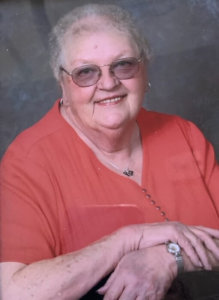 Our beloved mother, grandmother, great grandmother, sister, aunt, and friend passed away on October 6, 2023, at her son's house in Afton, Wyoming.
Trudy (81) was born August 21, 1942 to Laval and Trelma Edwards in Murray, Utah. She will be deeply missed by all.
She is a member of The Church of Jesus Christ of Latter-day Saints and was endowed and sealed to her parents later in life.
Trudy graduated from Murray High in 1960. She married Lawrence Williams and later divorced. Trudy had five children, four boys and one daughter she loved dearly.
Trudy had many talents: tap dancing, playing the clarinet and accordion, loved cooking, beading, crocheting, reading, ceramics.  Trudy enjoyed music, camping, traveling, her grandchildren and great grandchildren and anyone who wanted to learn her crafts.
Trudy lived in Utah until she moved to Star Valley to live with her mom in 1996. She fell in love with Star Valley and so she stayed in the Valley.
Trudy is survived by her sons Jeffrey (Gayle) Williams of Green River, Wyoming; Bryan WIlliams, Myron Williams and daughter Charline Petersen of Afton, Wyoming, and son Dale (Judy) WIlliams of Auburn, Wyoming.; sister Penny Soltis of Salt Lake City, Utah; brothers Randy (Poli) Edwards of Bedford, Wyoming; Bruce (Sheryl) Edwards of Auburn, Wyoming; Kelly (Pati) Edwards of Chino, California; sister-in-law Shauna (Kent) Edwards of West Valley City, Utah; 14 grandchildren, 19 great grandchildren, many cousins, and friends.
She is preceded in death by her parents, son Kent, brother Jessie Edwards, sister-in-law Linda (Jesse), and brother-in-law Rick Soltis (Penny).

Let us know what you think!
Tagged:
Dale Jorgensen
Erica Aullman
Star Valley Wyoming obituaries
Trudy Williams
Wyoming obituaries